Konser bertajuk 'Celebration of Love' digelar pada 3 Desember 2016 mendatang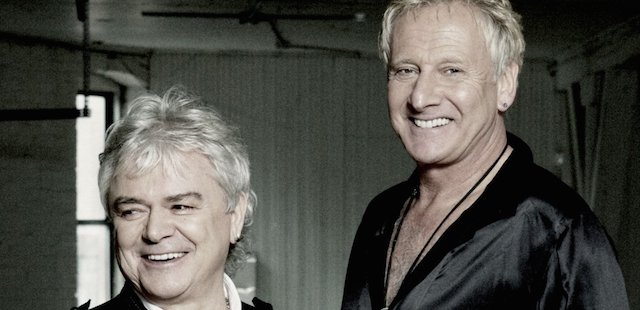 JAKARTA, Indonesia – Grup band yang digawangi oleh dua personel, Graham Russell dan Russell Hitchcock ini tergolong sering mampir ke Indonesia. Terakhir, setahun lalu, Air Supply sempat menggelar pertunjukan di Yogyakarta dan Malang.
Kini Air Supply pun bersiap untuk tampil kembali menghibur publik di Ibukota. Bertempat di The Kasablanka Hall, Mall Kota Kasablanka, 3 Desember 2016 nanti, Air Supply menggelar pertunjukan bertajuk Celebration of Love.
David Ananda, Managing Director Fullcolor Entertainment saat menggelar press conference hari ini, Kamis, 3 November menyebut bahwa Air Supply dijamin akan membawakan seluruh lagu hits mereka kelak.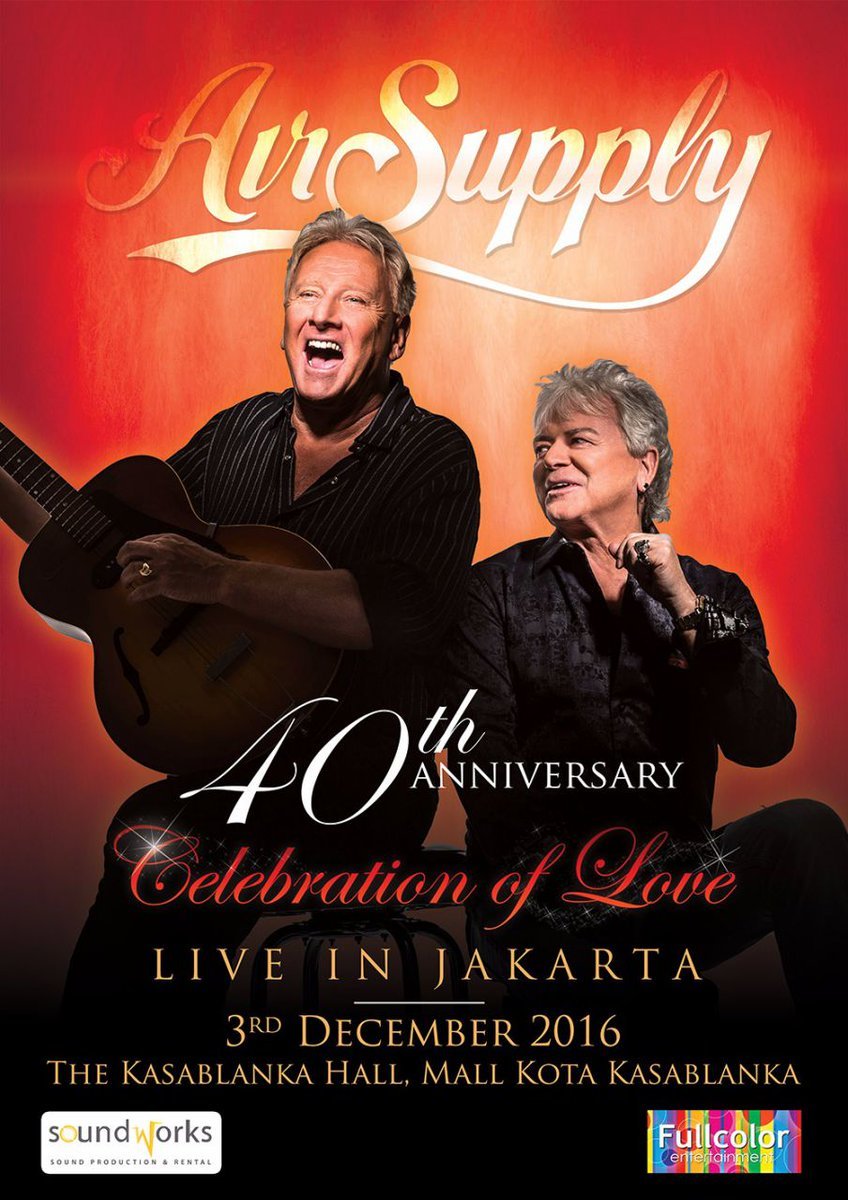 "Jadi mereka bukan dalam rangka promo album. Beda dengan konser lainnya. Jadi dipastikan semua lagu hits mereka akan dinyanyikan. Nostalgia bersama penonton," ujar David.
Penjualan tiket sendiri disebut David sudah mencapai 70 persen. Sementara dari pengalaman beberapa konser Air Supply di Indonesia terdahulu yang selalu sold out, David percaya diri bahwa penjualan tiket konser Celebration of Love juga akan sold out nantinya.
Harga tiket dipatok dari Rp 550 ribu hingga Rp 2,5 juta dan bisa diperoleh di loket.com, tiket.com dan rajakarcis.com serta seluruh gerai Indomaret dan FamilyMart.
Yang berbeda, di konsernya Air Supply kali ini, penyanyi manja Syahrini akan tampil sebagai opening act. Sedikit unik karena genre lagu yang biasa dibawakan oleh Syahrini berbeda dengan aliran musik Air Supply.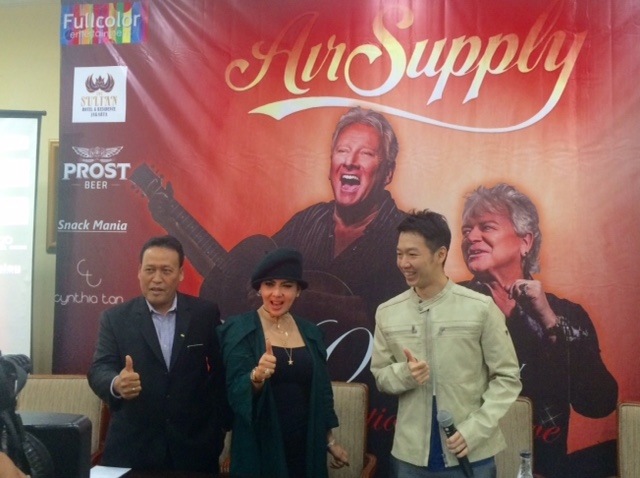 Tapi Syahrini mengaku bangga karena sejak lama ia memang menyukai Air Supply. Dan saat ditawari menjadi opening act, Syahrini mengiyakan.
"Kalau soal deal harga, itu urusan manajemen, lah. Tapi saya kan lebih kepada diri saya sebagai seniman. Saya ingin juga berbagi pengalaman dengan Air Supply, seperti apa yang membuat mereka menjadi legenda. Kenapa enggak saya belajar dari mereka," ujar Syahrini.
Tapi baik David maupun Syahrini masih merahasiakan detail penampilan di konser kelak.
"Busana, tata panggung atau tampilan sudah pasti cetar dan spesial. Karena ini kan saya kolaborasi dengan musisi dunia, jadi value-nya besar dan dilihat dunia. Seperti apa? Tahan, ya, sampai hari-H," ujar Syahrini dengan gaya manjanya yang khas.
Konser Celebration of Love Air Supply ini juga sebagai penanda anniversary mereka yang ke-40. Sepanjang karier mereka, duo Air Supply sukses melahirkan lagu-lagu terbaik sepanjang masa.
Di antaranya adalah All Out of Love, Making Love Out of Nothing At All, I Can't Wait Forever dan banyak lagi.-Rappler.com.