Pevita mengaku lebih menyukai make up yang tidak terlalu tebal dan terlihat flawless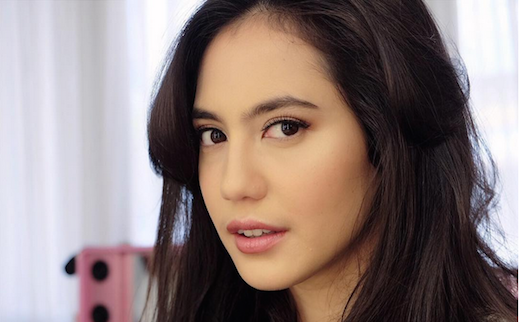 JAKARTA, Indonesia – Sebagai seorang selebriti yang harus tampil di depan kamera, Pevita Pearce memang dituntut menggunakan riasan yang tebal agar wajahnya terlihat baik.
Bahkan Pevita mengaku bahwa make up untuk shooting dan photoshoot itu bisa dibilang "triple" dari make up kantoran biasa.
Namun untuk keseharian, Pevita mengaku lebih menyukai make up yang tidak terlalu tebal dan terlihat flawless.
"Tren make up yang aku suka yang tidak terlalu tebel, tetap keliatan pori-pori kulitnya, tetap moist. Tetapi yang ingin tertutup, aku tutup, (misalnya) kantung mata. Tapi enggak juga yang terlalu tebal atau alis yang terlalu kotak gitu. Flawless tapi bukan berarti aku takut bermain warna," kata Pevita saat acara launching Garnier Micellar Cleansing Water di Grand Hyatt, Selasa, 15 November.
Meskipun memilih make up yang lebih natural, Pevita tidak enggan bermain dengan warna pada riasan wajahnya itu. Dia mengaku sering menggunakan warna merah, orange hingga ombre pada bibir nya, tergantung event yang dihadirinya.
Saat ditanya mengenai artis Hollywood yang menjadi menjadi inspirasinya untuk masalah make up, Pevita lebih memilih artis Hollywood seperti Angelina Jolie dan Cameron Diaz.
"No, not Kylie (Jenner). Lebih ke make up seperti Angelina Jolie dan Cameron Diaz yang tidak mengubah wajahnya sendiri, tetap menjadi diri sendiri," kata Pevita.
Begitu juga pesan yang disampaikan Pevita untuk para perempuan Indonesia yang hobi mengenakan dan bereksperimen dengan make up.
Menurut Pevita, tidak ada salahnya mencoba teknik make up artis atau selebriti tertentu, namun bukan berarti kita berusaha mengubah diri kita menjadi mereka. Lebih ke arah menggunakan teknik tersebut untuk menjadi versi terbaik diri kita.
"Be the best version of yourself ketika menggunakan teknik mereka," kata Pevita.
Salah satu concern Pevita juga untuk para remaja yang di usia mudanya sering menggunakan make up berlebihan. Padahal, collagen dalam kulit mereka terbilang masih bagus.
"Jadi baiknya dijaga dan jangan pernah lupa untuk menghapus make up dan membersihkan wajah dari kotoran-kotoran," kata Pevita.
Dengan produk terbaru Garnier ini juga, Pevita mengaku merasakan kemudahan tanpa perlu waktu yang lama membersihkan make up nya setiap hari saat sudah lelah sampai di rumah. –Rappler.com.