WHAT YOU NEED TO KNOW
It's a new beginning, not only for the United States but also for other democracies like the Philippines.
US President-elect Joe Biden, 78, is replacing Donald Trump after a tumultuous 4-year presidency that turned America's self-professed values upside down.
Rising to higher office alongside Biden is Vice President-elect Kamala Harris, 56, the first female, first Black, and first Asian to hold the second most powerful post in America.
The inauguration ceremony starts at 12:30 am (Manila time) on Thursday, January 21, and Biden is set to be sworn in at 1 am. Bookmark and refresh this page for the latest updates on the Biden-Harris inauguration day.
LATEST UPDATES
'We can't wait': Biden pushes US Congress for $1.9 trillion in COVID-19 relief
The Biden administration and Democratic and Republican lawmakers discussing a new $1.9 trillion in coronavirus relief agreed on Sunday, January 24, that the most important priority should be producing and efficiently distributing a vaccine.
An aide to a Democrat who was on the call with Brian Deese, one of President Joe Biden's top economic aides, said the discussion had been "robust" and that the two sides would continue to work together.
Deese, director of the National Economic Council, had said he would have a call with the senators as part of a push by the Biden administration to make the case for a large rescue plan.
Majority of US Senate approves Biden nominee Austin to lead Pentagon
The US Senate on Friday, January 22, confirmed President Joe Biden's nominee, retired Army General Lloyd Austin, to serve as Secretary of Defense – the first Black American in the role.
The vote was an overwhelming 90-2 in the 100-member chamber, far more than the simple majority needed.
Lawmakers from both parties said they were pleased that Austin would be installed to lead the Pentagon just two days after Biden was sworn in as president on Wednesday, January 20.
Read more here.

Senate committee unanimously approves Yellen nomination for US Treasury secretary
The US Senate Finance Committee voted unanimously to approve Janet Yellen as the first woman Treasury secretary on Friday, January 22, sending her nomination to the full Senate for a floor vote, and indicating that she will easily win approval.
Yellen, who served as Federal Reserve chair from 2014 to 2018, was approved on a 26-0 vote in the committee evenly split between Democrats and Republicans.
US House to deliver Trump impeachment charge on January 25
The Democratic-controlled US House of Representatives will deliver an impeachment charge against former President Donald Trump to the Senate on Monday, January 25, rejecting Republican Senate Minority Leader Mitch McConnell's request for a delay.
Senate Majority Leader Chuck Schumer, who displaced McConnell as the chamber's leader after Democrats won two Georgia runoff elections this month, announced the move on the Senate floor but did not say when Trump's second impeachment trial would begin.
"The House will deliver the article of impeachment to the Senate. The Senate will conduct a trial of the impeachment of Donald Trump. It will be a full trial. It will be a fair trial," Schumer said on the Senate floor on Friday, January 22.
Read more here.

What does the vice president do?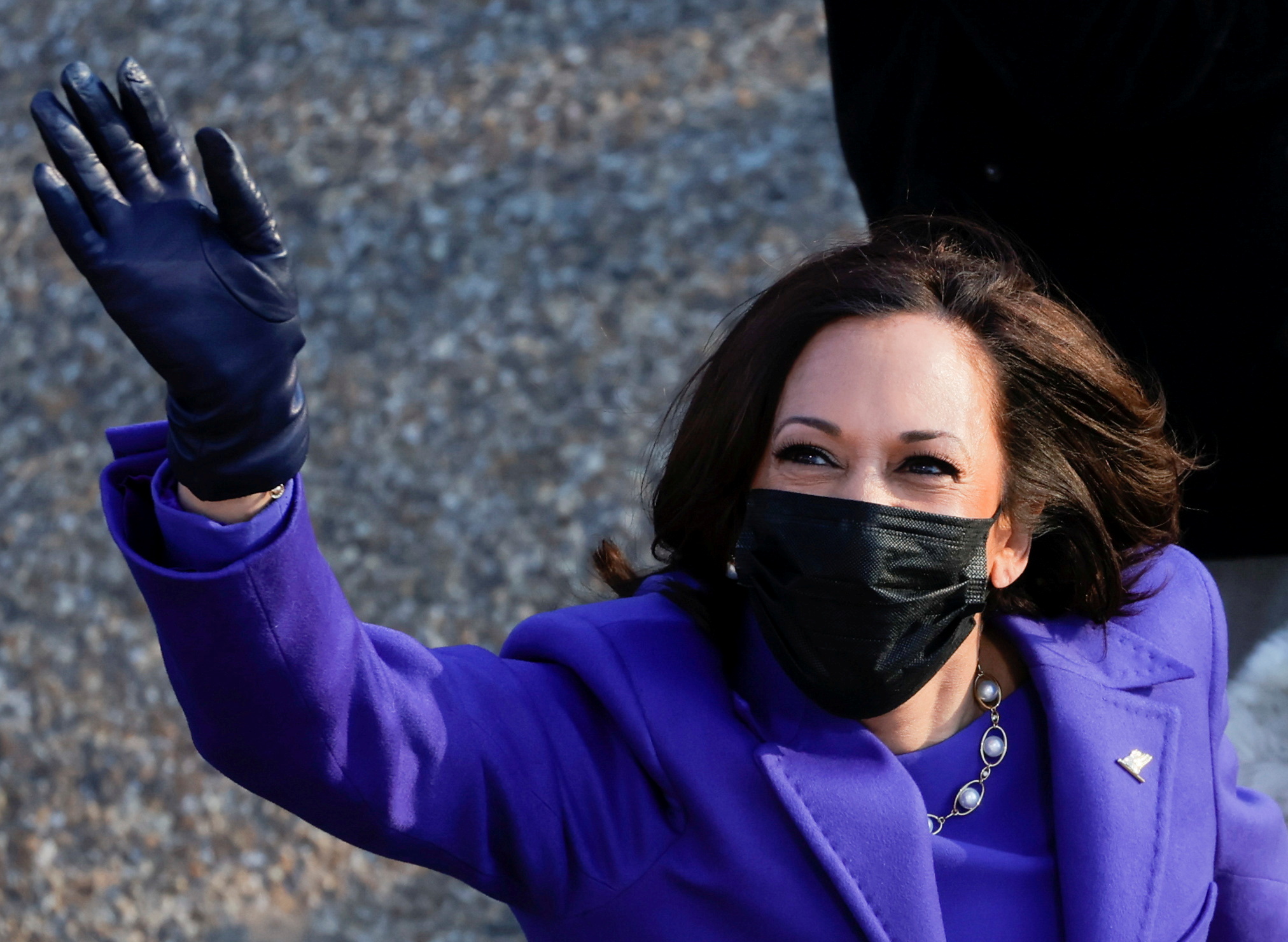 US Vice President Kamala Harris waves during the Inauguration Day parade for President Joe Biden, in Washington, U.S., January 20, 2021. REUTERS/Andrew Kelly
On January 20, Kamala Harris became vice president of the United States – the first woman, the first person of South Asian descent, and the first African American to do so. Harris will also become the first vice president to have graduated from a historically black college or university.
Each of these achievements is significant in its own right. However, the vice presidency itself has traditionally been a relatively insignificant position, though the office has become more influential in recent years. Read the full story here.
Bernie Sanders, bundled up at Biden inauguration, goes viral in a meme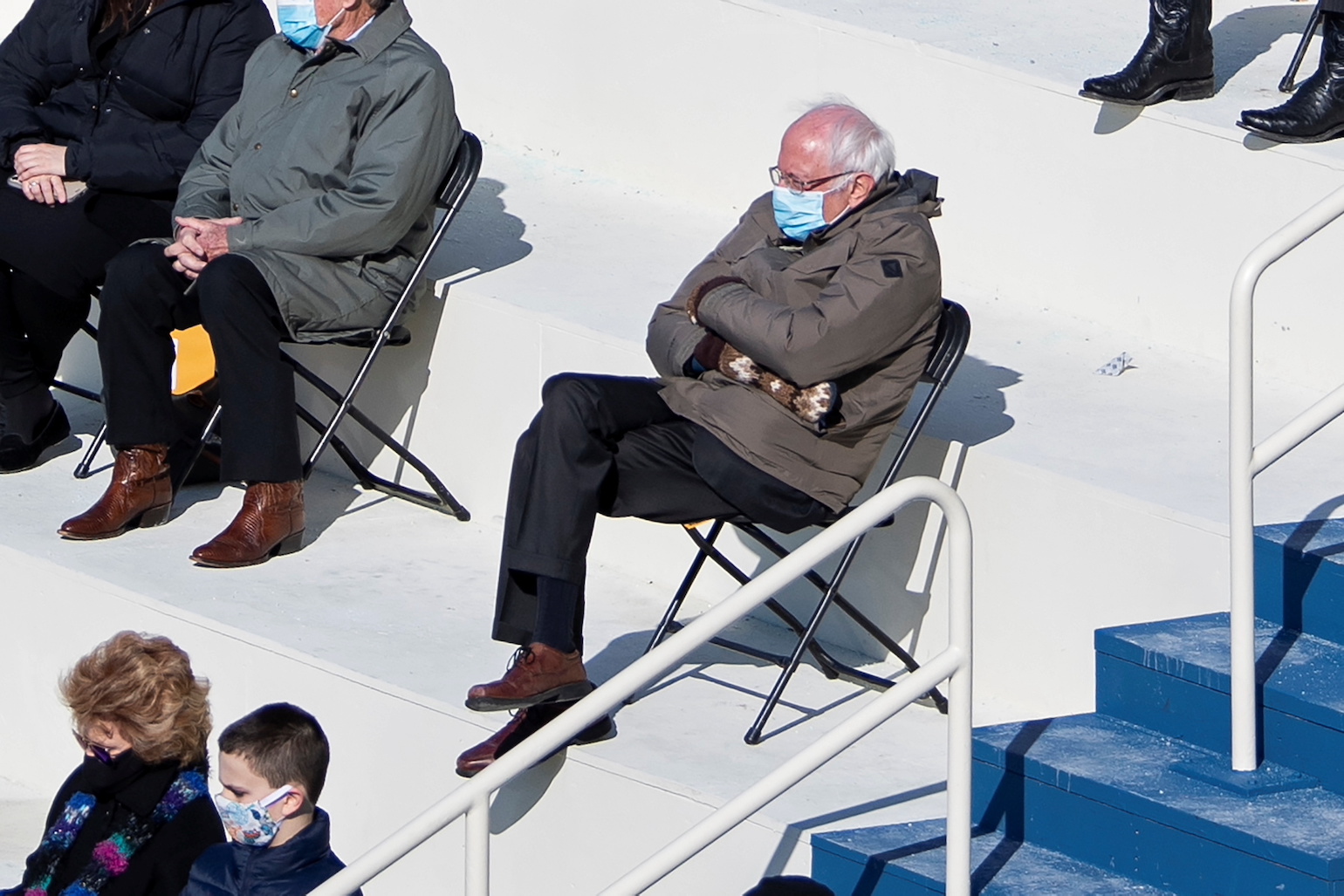 US Senator Bernie Sanders sit socially distanced as he attends the Presidential Inauguration of Joe Biden on the West Front of the Us Capitol in Washington, DC. January 20, 2021. Caroline Brehman/Pool via REUTERS
US Senator Bernie Sanders, wrapped up in a winter coat and mittens at the presidential inauguration, is now a fashion icon for looking like he was running an errand at the historic event.
Amid a sea of designer coats, the 79-year-old senator made a sartorial statement on Wednesday, January 20, by showing up in a jacket by snowboarding equipment company Burton and home-made wool mittens, carrying a large brown envelope.
His practical Vermont dad look became an instant meme. Read the full story here.
Biden seeks 5-year extension of New START arms treaty with Russia
US President Joe Biden will seek a five-year extension to the New START arms control treaty with Russia, the White House said on Thursday, January 21, in one of the first major foreign policy decisions of the new administration ahead of the treaty's expiration in early February.
"The President has long been clear that the New START treaty is in the national security interests of the United States. And this extension makes even more sense when the relationship with Russia is adversarial as it is at this time," White House press secretary Jen Psaki said in a briefing.
Read more here.
Kremlin welcomes US call to extend nuclear arms treaty, but wants details
The Kremlin said on Friday, January 22, it welcomed the stated intention of US President Joe Biden to extend the New START arms control treaty with Russia, but said that Moscow wanted to see concrete proposals from Washington.
The White House said on Thursday, January 21, that Biden would seek a five-year extension of the arms control treaty that is due to expire in early February, in one of the first major foreign policy decisions of the new administration.
Kremlin spokesman Dmitry Peskov said it was important to see the detail of the US proposal. The Trump administration had sought to attach conditions to any renewal, something Moscow rejected.
Biden to keep Wray as FBI director – report
US President Joe Biden is planning to keep Christopher Wray as FBI Director, CNBC reported on Thursday, January 21, citing a White House source.
White House spokeswoman Jen Psaki was asked on Wednesday, January 20, if Biden had confidence in Wray and said she had not spoken to the newly elected president about the matter.