This is AI generated summarization, which may have errors. For context, always refer to the full article.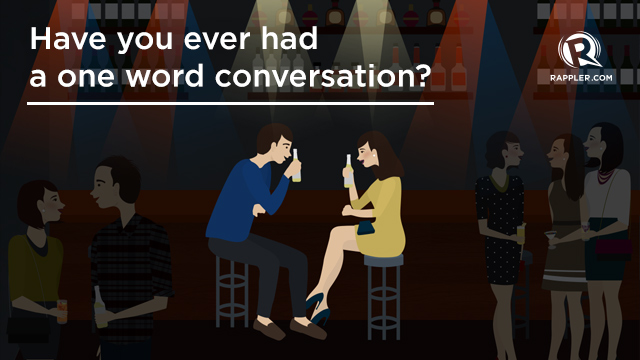 Want to meet someone new? Or maybe just keep a new found acquaintance interested? Make an impression and start a conversation with one word.

Take on the #OneWord challenge and see if you can keep it classy, mysterious and exciting. Think of your best pick up lines but this time, make it one word.

Just fill in the 6 bubbles and show us how you can keep the ball rolling. Share it on social media and check out other #OneWord conversations. See how far one word can take you. 

Keep it simple and make your move. – Rappler.com