Lalamove will offer free deliveries for single transactions worth P1,500 until August 31
Editor's note: Robinsons Malls launched its personal shopping service with the convenience of buying from separate merchants, among others. Below is their press release.
The time of buying separately from several different merchants has come to an end. Yes, you need to do groceries remotely. Yes, you need to get those medicines. Yes, you also need to shop for baby stuff. But why make three individual transactions and pay three delivery fees when you can easily get them all in one go?

Robbie & Rosie (R&R), your personal shopper from Robinsons Malls, will redefine your online shopping experience. They will shop anything and everything, from groceries to books to appliances, while you sit and wait safely in your nook.

Your complete shopping experience can come with live video calls — your choice. Check out a pile of mangoes, for example, and pick those you want to add to the cart. Did the store run out of your favorite beer? Ask Robbie or Rosie for a live video and choose your best substitute from the row of fridges.
Ever had one of those family moments when you can't agree on where to order takeout? One wants a burger, the other wants Chinese, another wants Filipino, and you, well, you just want to eat? R&R will stop at every diner of your choice to make sure everyone is happy.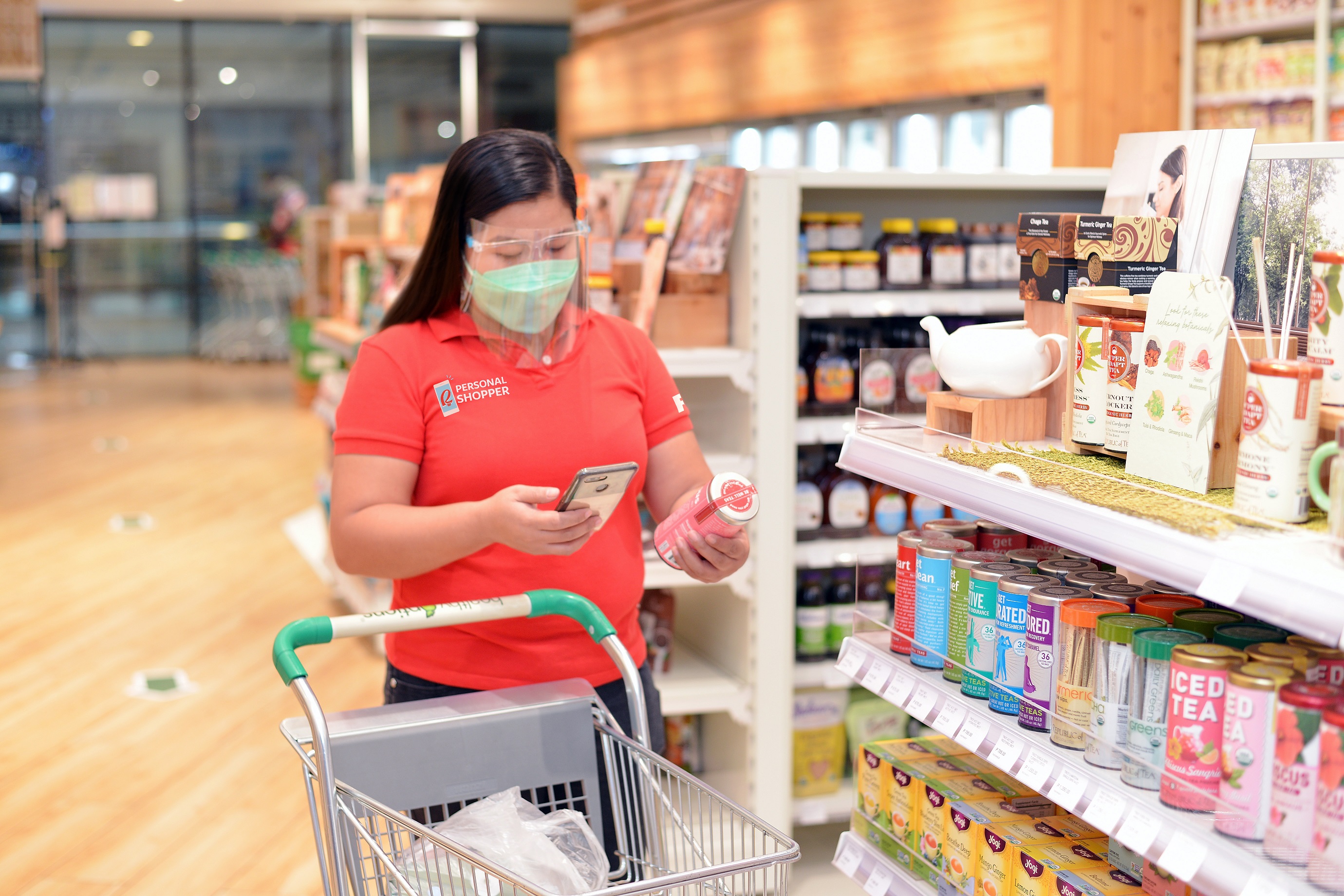 And while you're at it, throw in something for the little furry sibling as well from the pet shop.

R&R can even inform you of ongoing store promos and discounts. Shop as if you are actually in the store. Are you buying a gift? Then have it gift-wrapped. Do you have a discount or Go rewards card? Send a photo of that, too.

To ensure you get what you're looking for, Robbie or Rosie will send you photos of every item for approval before check out.

Forget the outdated traditional online shopping. Personal shoppers are no longer reserved for the affluent. R&R is ready to serve everyone. Let Robbie or Rosie do the legwork for you for free. There is no shopping fee. All you need to pay for are the items you bought, and then you can arrange for your driver to pick up the items or book Lalamove or Grab. Too busy to be bothered booking? They will book your choice of courier.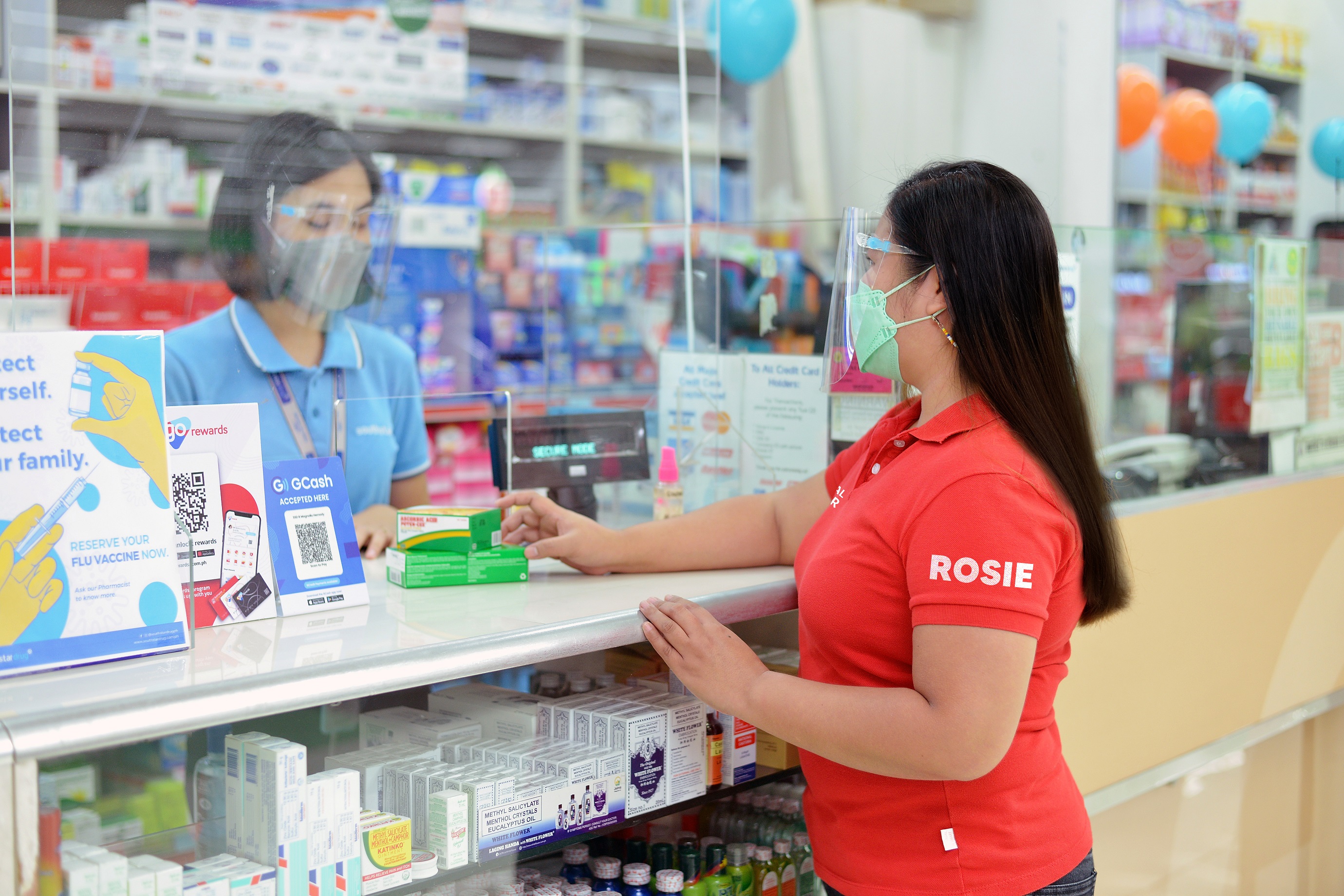 Lalamove offers free delivery until Aug. 31 with a minimum single or accumulated transaction worth P1,500 on the same day via R&R. Only transactions with official receipts are accepted. You can avail of the free delivery only once during the promo period, and it's only applicable for motorcycle and sedan deliveries up to a 7 kilometer distance.
Choose from seven categories: Food & Beverages, Essentials, Fashion & Accessories, Connectivity & Gadgets, Beauty & Wellness, Specialty Shops, and Specialty Services. Choose your favorite donut, boba shops, or fast food. Order takeout from ramen to desserts to pizzas to coffees and teas.

The line-up of drugstores is extensive enough that if one doesn't carry your preferred brand, Robbie or Rosie will simply hop on to the next pharmacy. Whether you're looking for something cutting-edge, basic, or tailored, shopping for clothes is not a problem. You might also want to update your Zoom-meeting look with a new lippie or accessory. There's always something for every beauty and wellness addict.

If WFH got you and your family spending more in front of the television than any of you could have anticipated or spending hours and hours with your gadgets, then choosing a suitable upgrade is made easy with Robbie or Rosie. You can even chat with the salesperson before investing in a new appliance.

Robbie & Rosie is now available at Robinsons Galleria (09682949444), Robinsons Place Malolos (09998482383), Robinsons Magnolia (09214992958), Robinsons Place Manila (09194305887), and Robinsons Place Bacolod (09999155180). Send a message now. Visit the Robinsons Malls Virtual Mall Directory to check out the list of shops and restaurants at https://virtualmalldirectory.robinsonsmalls.com/robbie-rosie. – Rappler.com