While I still can't watch basketball on TV, magazines are here to soothe the fan in me
[Editor's note: Detours from home is a Rappler column where readers can share about the new things they have been doing while in quarantine. In this essay, a basketball fan shares how his old SLAM magazines are helping him relive the memories of his favorite basketball games. You, too, can share your own Detours from home story.]
Basketball is more than just a game. In a country, where "hoops" is a way of life, I'm sure every hoops fan has their own story to share, so let me tell you mine.
At age 7, my father, who is a big Ginebra and Lakers fan, introduced me to the sport he loved so much. Ever since the first basketball game I watched back in 2008, which was Game 7 of the PBA Fiesta Conference Finals between Ginebra and Air21, I knew basketball was in my DNA.
From that point on, I became a student of the game. I watched every Ginebra game after finishing my school requirements, had Kobe Bryant in mind while taking a fadeaway jumper, either in a basketball ring or in a trash can, but most of all, my curiosity for stories made me fully appreciate basketball.
In 2013, my parents and I were in a bookstore to buy necessary school supplies for the upcoming academic year. When we were about to line up at the cashier's area, I saw a magazine featuring my favorite basketball player, Stephen Curry. Initially, my only reason to cop that magazine was because of the cover. So I told my father, "Pa, let's buy this one." After reading my first issue, SLAM 173 – I went on to purchase 24 more.
Feeling bored during the lockdown, I decided to clean up our messy house in pursuit of finding my collection of SLAM magazines. For years, my magazines and I have been hand-in-hand in enriching my basketball knowledge. Since I had the luxury of time, I used it to read stories of the past and look back at some basketball archives.
Being a fan before it was cool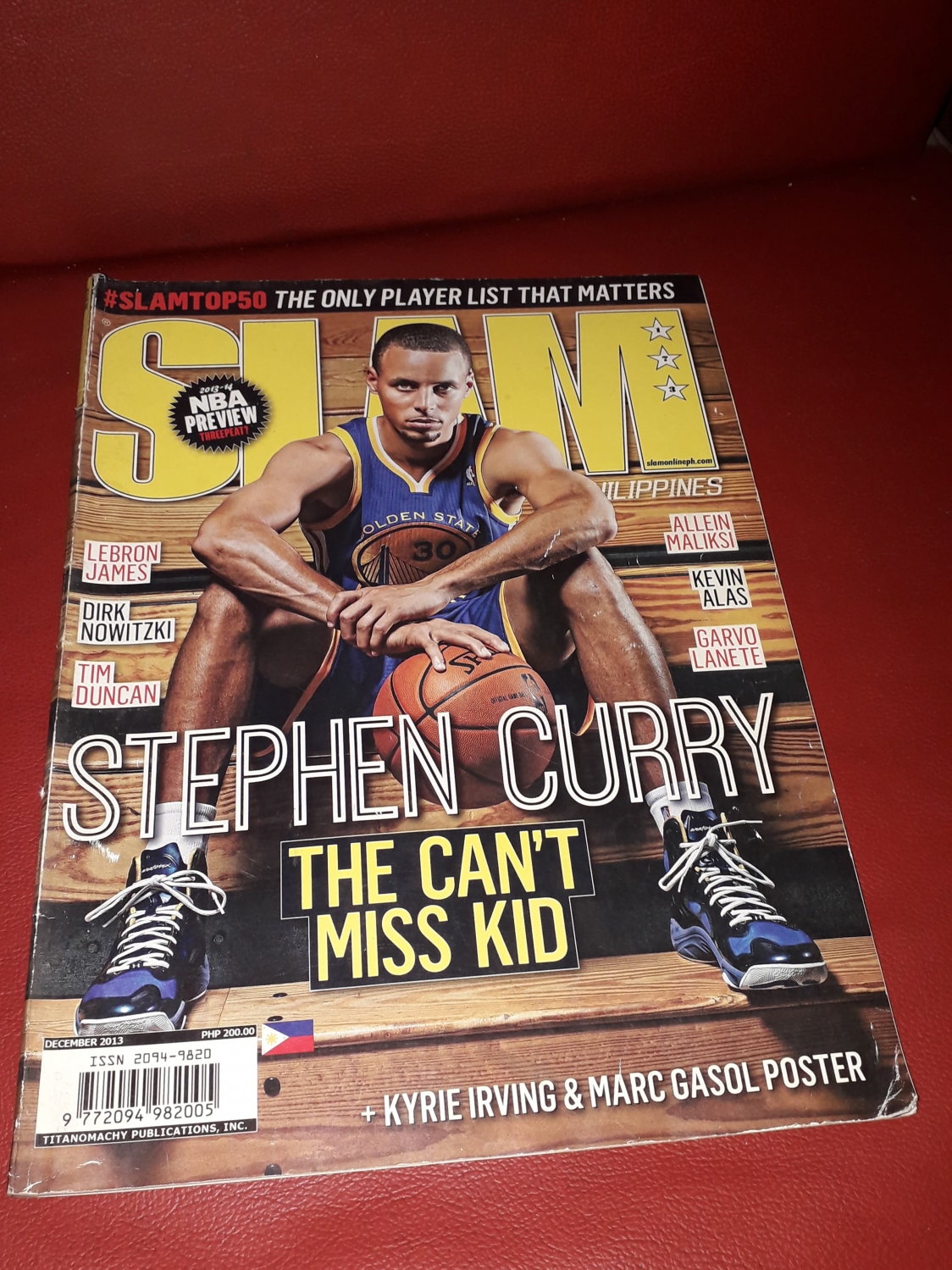 Believe it or not, I am proud to say that I became a fan of the Golden State Warriors during the 2013 NBA Playoffs. I still remember how the myth of Stephen Curry began, when he torched the Denver Nuggets in their playoff series – and take note, it was his first-ever playoff appearance.
Before the championships and everything, watching the OG Warrior fans pack the Roaracle just feels like the electricity goes through your television set. As I read SLAM 173, it was a pleasure to know more about my basketball idol. Being one of the upcoming players at that time, the "'baby-faced assassin's" journey to elite status wasn't easy. Just to see how he worked his butt off to endure not just his ankle problems but as well as doubts from his critics. By the 2013-2014 season, Curry was on notice after a great playoffs a year before. Yet, he stayed down to earth while wanting "to harm you, hurt you, and defeat you", as per ex-Warriors head coach Mark Jackson. Imagine having Stephen Curry's off and on-court charm, crazy shooting, and incredible work ethic. What can you ask for?
"Kangkong" no more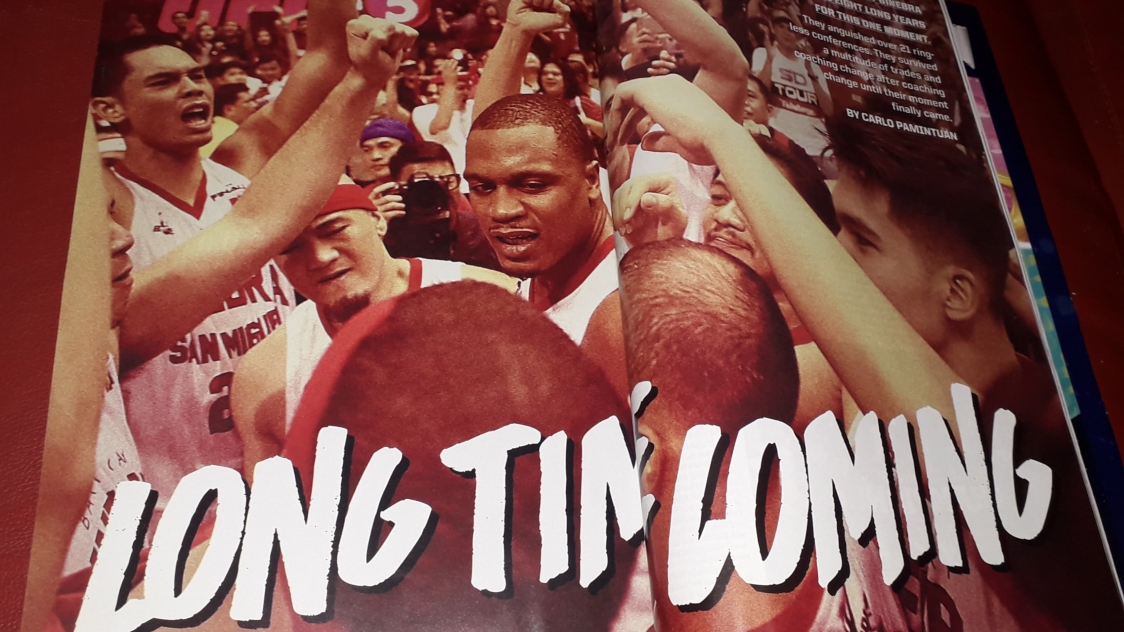 It just sucks to know through social media memes scattered around my newsfeed saying Ginebra is the perennial Boracay Cup champion. As a Ginebra fan, I had to suffer from one playoff heartbreak after another for 8 excruciating years – that was until the 2016 PBA Governor's Cup.
A stern warning – this will be a bit emotional. It's been 4 years since Ginebra broke their championship drought, but I still recall how high I jumped when Justin Brownlee hit the go-ahead shot to win the crown. I seriously forgot that I had a class the following day because of how ecstatic I was to finally see Ginebra hoist a trophy. Reading the piece in SLAM 204 again made me think that I was only one of the millions of supporters that waited for this very moment. Just to see everyone put their cell phone flashes, it was definitely a goosebumps worthy event. I'm still in awe and lost for words as to how one triumph brought so much joy and happiness to me and every Ginebra fan.
"Mamba" things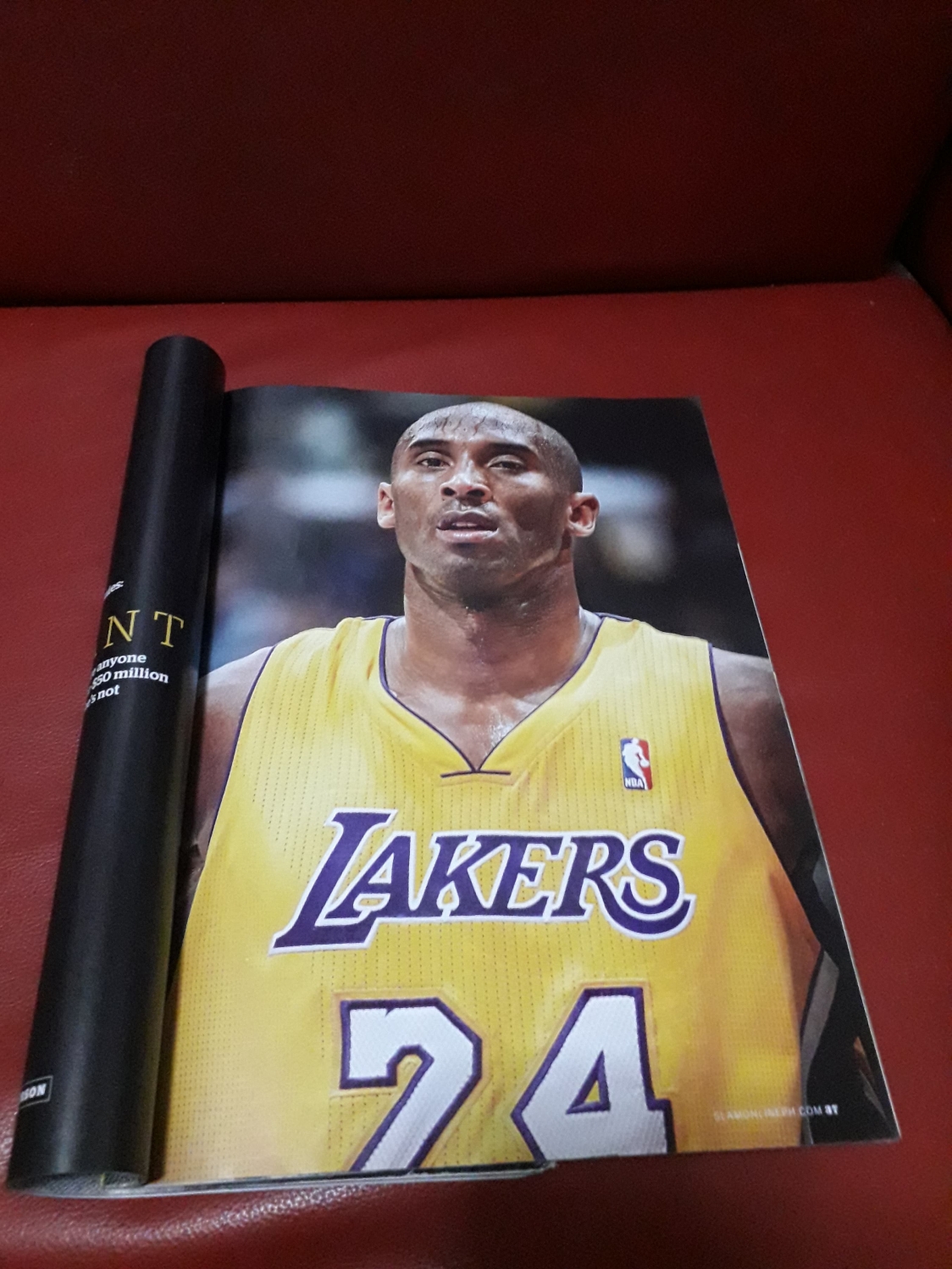 I'm sorry to have this end on a sad note. I just feel that a basketball fan has their own Kobe Bryant story to share, and here's mine.
With the recent passing of Kobe Bryant, looking back at SLAM 175 was so different. Actually, I didn't have the courage to read something about it because his death still brings me to tears realizing that he and Gianna are in heaven right now. Since the cover of SLAM 175 had a phrase saying "Can Kobe beat the clock?" It prompted me to rewatch my favorite 'Kobe beats father time' game.
Kobe Bryant has broken the hearts of Canadians when he scored an 81-piece nugget on them in 2006 and yet before he retired, the Black Mamba made sure to hand them another heartbreak. Back in 2013, I was lucky to be able to watch the Lakers play the Raptors on free tv. The Raptors looked good and were on their way to a win, but typical Kobe wouldn't allow them to take a L. He just went ballistic in crunch time and took it to himself. Kobe would hit every contested shot and didn't care who was guarding him. I've watched this game multiple times, but man, Bean's just built differently, and that's Mamba Mentality, our battle cry as an aspiring basketball player. Rest in Power, Kobe and Gigi.
I had fun revisiting the game that I loved. I wish I could get back to a court and play pick-up with my friends to burn the calories I earned this quarantine. Looking forward to seeing basketball back again and reading a lot of great stuff from SLAM. Ball really is life. – Rappler.com
Miguel Caramoan is an incoming accountancy student who loves to read, watch, and write about basketball. Inspired by award-winning writer, Shea Serrano, I'll continue to bet on myself. He lives in Malabon City.