Delivery riders receive a free Cheesy Eggdesal Meal with Minute Maid Orange Juice through the McDeliverBack program
Editor's note: GoodRap continues to share stories of brands and companies leveraging their resources to help Filipinos – beginning with their own employees.
In line with this, McDonald's Philippines relaunched its McDeliverBack program to provide free breakfast for its delivery riders. Below is their press release.
It's time to put the spotlight on the unsung heroes of the pandemic – delivery riders who have been tirelessly going the distance to be of service to all.
Whether it is for a safe family kainan at home, to satisfy midnight cravings, or to get a morning coffee fix, delivery riders are there to bring us our McDonald's favorites.
To thank them for their hard work and dedication, McDonald's, together with their customers, gave back to thousands of delivery riders with a warm meal to start their day.
For every breakfast purchased for delivery last March 16, delivery riders were happily surprised to receive a free breakfast coupon for a Cheesy Eggdesal Meal with Minute Maid Orange Juice.  
Check out the McDeliverBack surprise here: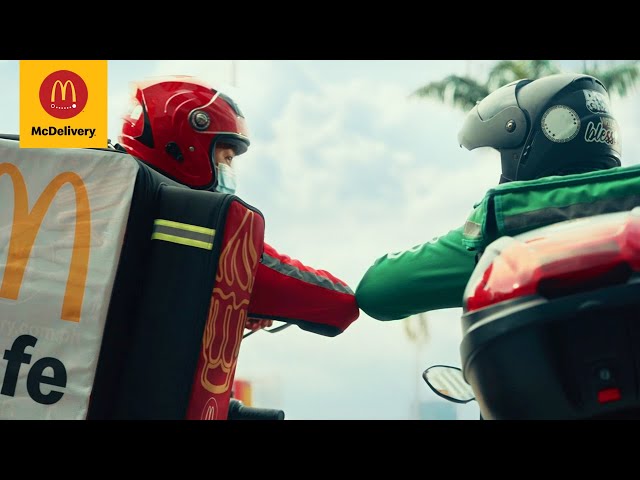 Share what you think about the video by tagging @McDo_PH on Twitter and Instagram and using the hashtag #McDeliverBack. Order your McDonald's favorites (and don't forget to thank your hardworking delivery driver!) via https://mcdelivery.com.ph/ or the McDelivery PH App. – Rappler.com