This is AI generated summarization, which may have errors. For context, always refer to the full article.
The pro athlete and host shares how her friends and family helped her find and nurture her passion for volleyball.
This compilation was migrated from our archives
Visit the archived version to read the full article.
MANILA, Philippines – "I knew already at a very young age that I was going to be an athlete. I didn't know what sport, but I knew I had to be an athlete," says volleyball superstar and host Gretchen Ho.
In 5th grade, Gretchen wanted to to be a basketball varsity player. As the story goes, her school had no women's basketball team, so she signed up for the volleyball team instead.
The rest, of course, was history.
The support system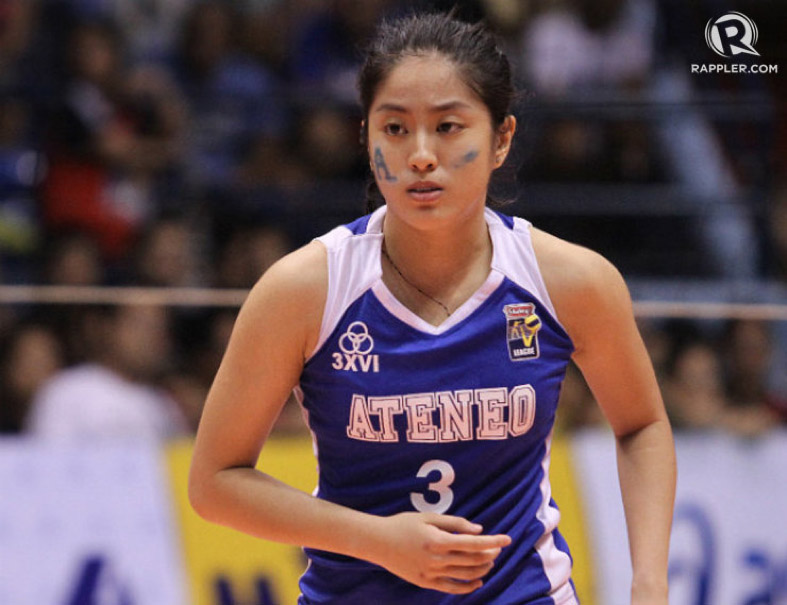 Volleyball taught Gretchen to never settle. "Once you think you're the best, that's when you start failing because that's when you close yourself off from additional learning, to improvement, to being better," she says.
She carried this mindset in her training and her school work, and it paid off. She was team captain of the Ateneo Lady Eagles and part of the "Fab Five" which brought the team to its first UAAP finals appearance. She graduated with a double major in Management Engineering and Communications and a minor in Development Management. (READ: Gretchen Ho: A star in more ways than one)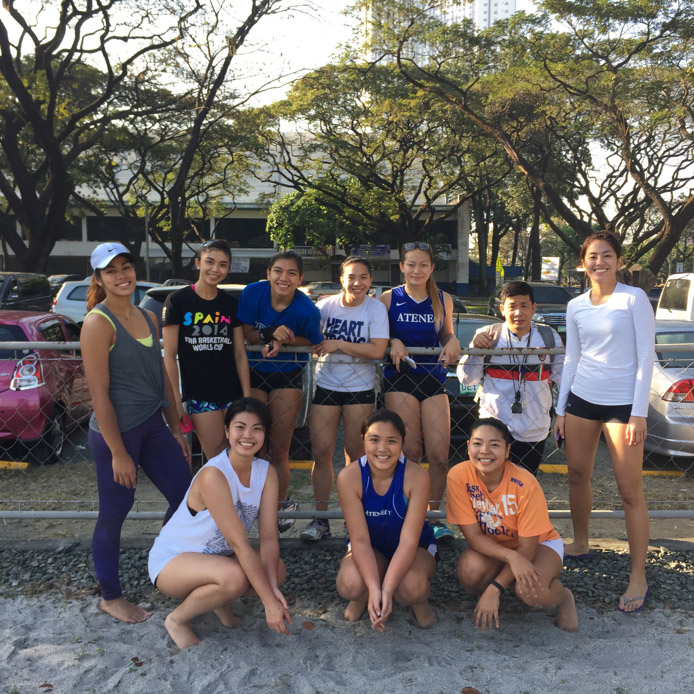 "[Athletes] constantly look for advice; we look for lessons from other people, we look for criticism also, and I think that's one strength that I have with my work now."

 
Gretchen's love for volleyball came with its own set of challenges, but she overcame them all with the support of her family, team, and coaches.
During her early days as a student-athlete, she was so focused on her sport that she just wanted to be left in her own world. "I didn't want my parents to watch my games," she admits. "My mom would even hide in the crowd while she watched." 
Eventually, she realized that support from her family was as important as what she'd get from her coach and teammates. "We [athletes] constantly look for advice; we look for lessons from other people, we look for criticism also, and I think that's one strength that I have with my work now," Gretchen explains.
Coaches and role models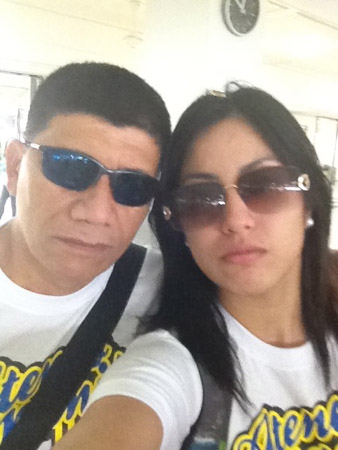 Gretchen believes that she can't get to where she wants to be without the love, support, and encouragement of her teammates and coaches.
Her coaches – Vilet Ponce de Leon, Roger Gorayeb, and George Pascua – have always pushed her to be better. "[They] had an impact in my life simply because they tried to bring out the best in me," she shares.
She always tried to paid it forward: "I always looked out for my teammates [too]. In a sense they look up to me as an older sister. They know that they're safe with me and they know that I look out for them no matter what," she says.
Now that she's venturing into hosting, Gretchen has a new set of "coaches" that she learns from and asks for points of improvement. n her newfound craft, she has an extensive list of role models: her boyfriend Robi Domingo, Dyan Castillejo, Karen Davila, Boy Abunda, and Bianca Gonzales.
"I ask [them] a lot of questions. I believe it's better to ask and when you entrust your career to a person," she says. 
A champion every day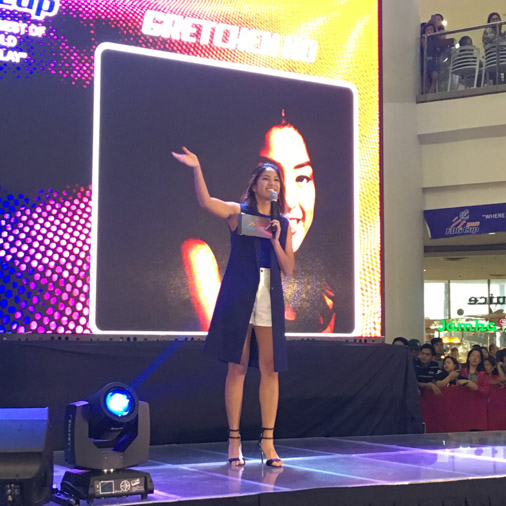 While hosting is a not a usual career path for athletes, Gretchen is slowly making her mark in the media industry. "People would think that athletes are just limited to the sport, but I'm so glad that I've shown I could translate [that achievement] to success elsewhere," she says. "I'm just so proud to be able to carry that and present it to a different world, the media world."
"Be grounded. Acknowledge the fact that you will never reach a goal without having other people help you along the way."

 
She insists that all of her current achievements wouldn't be possible without her family, mentors and peers. It because of them that she is able to continue aspiring to being a champion everyday.
So this is her advice those striving to excel in sports, school, or the workplace: "Be grounded. Acknowledge the fact that you will never reach a goal without having other people help you along the way. Share your glories with others. It's not about you, it's about being part of a team and championing everyone along the way." – Rappler.com
Banner image by Marvin Salaveria/Courtesy of Gretchen Ho