We've certainly come a long way from painful 'tiis-ganda' treatments
Editor's note: This article contains affiliate links from White Republic.
As you're reading this, I'm whitening my teeth. I'm wearing a rubber mouth guard that lights up to activate compounds in the gel that start the whitening process. If it sounds futuristic, yeah, we're living in the future. Just a few years ago, easy and effective teeth whitening at home seemed too good to be true.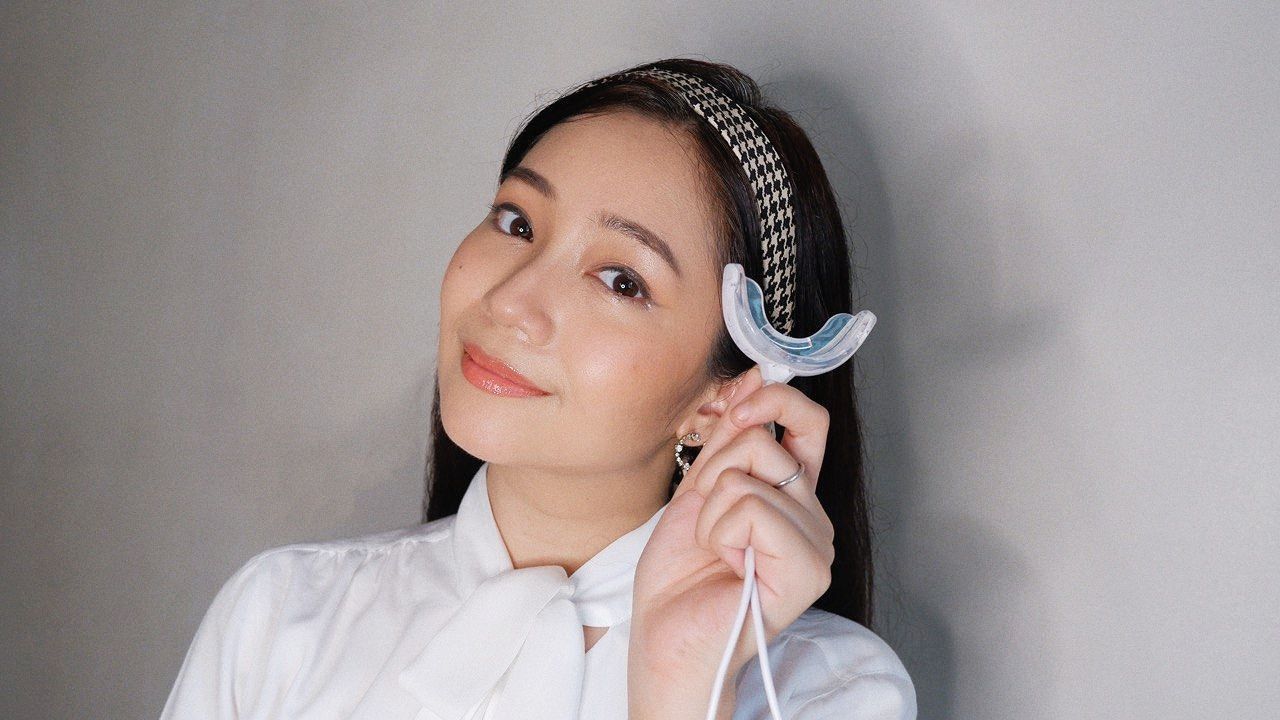 This isn't my first time trying teeth whitening. Back when I was a fresh grad, I was applying for my first job and I thought, might as well cover my bases and try to make the best impression possible. I bought a box of home whitening teeth strips – sticky, see-through pieces of plastic that you wrap around your teeth and let sit there for 20 minutes.
The problem was the whitening strips made my teeth and gums sensitive. I couldn't keep them on for longer than 10 minutes before feeling shooting pains, and for the rest of the day, any time I drank water was a roll of the dice to see whether I'd be wincing in pain. I told myself it was tiis-ganda, but eventually I gave up halfway through the box and said, bahala na 'yung ganda, ayoko magtiis.
I continued to want whiter teeth though. I drank even more coffee in my twenties, which didn't really help my cause, and I worked on-cam too, which had me wondering what my teeth looked like on TV. Last year, my dentist told me that if chemical teeth whitening had made me sensitive, I might have better luck with UV whitening. UV whitening, she told me, is far more comfortable – not to mention it can be more cost-effective compared to chemical whitening in a dentist's clinic. (Shoutout to my dentist for keeping it real.)
Here's my experience trying the White Republic Teeth Whitening Kit! Read on to learn more if you're thinking of trying it, and check out my results!
What's in the box?
The White Republic kit comes in a compact dark blue box. Inside, you've got 3 whitening pens, one pen with desensitizing gel, the mouthguard with activating UV light, the user manual, and the shade guide to check your progress.
The shade guide goes from 1-15, with one being pearly white and 15 being extremely yellow. Before using my White Republic kit, my teeth were Level 5 – not severely yellow, but clearly not white either.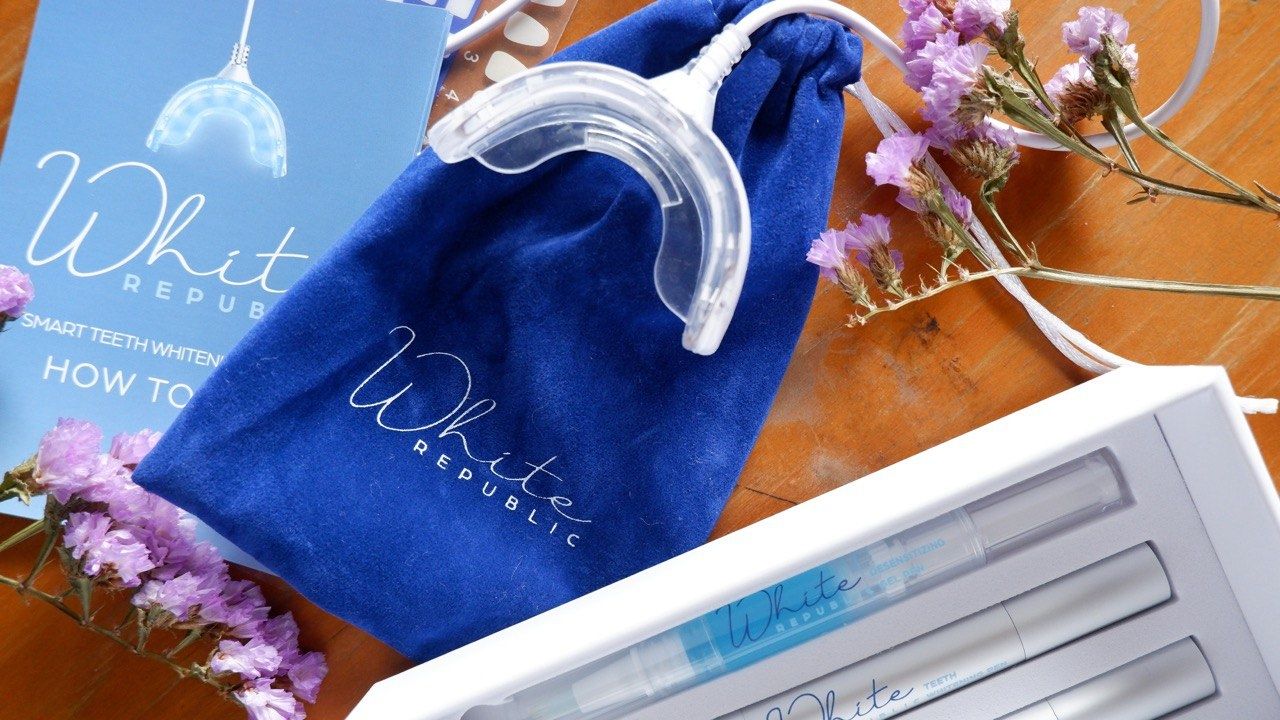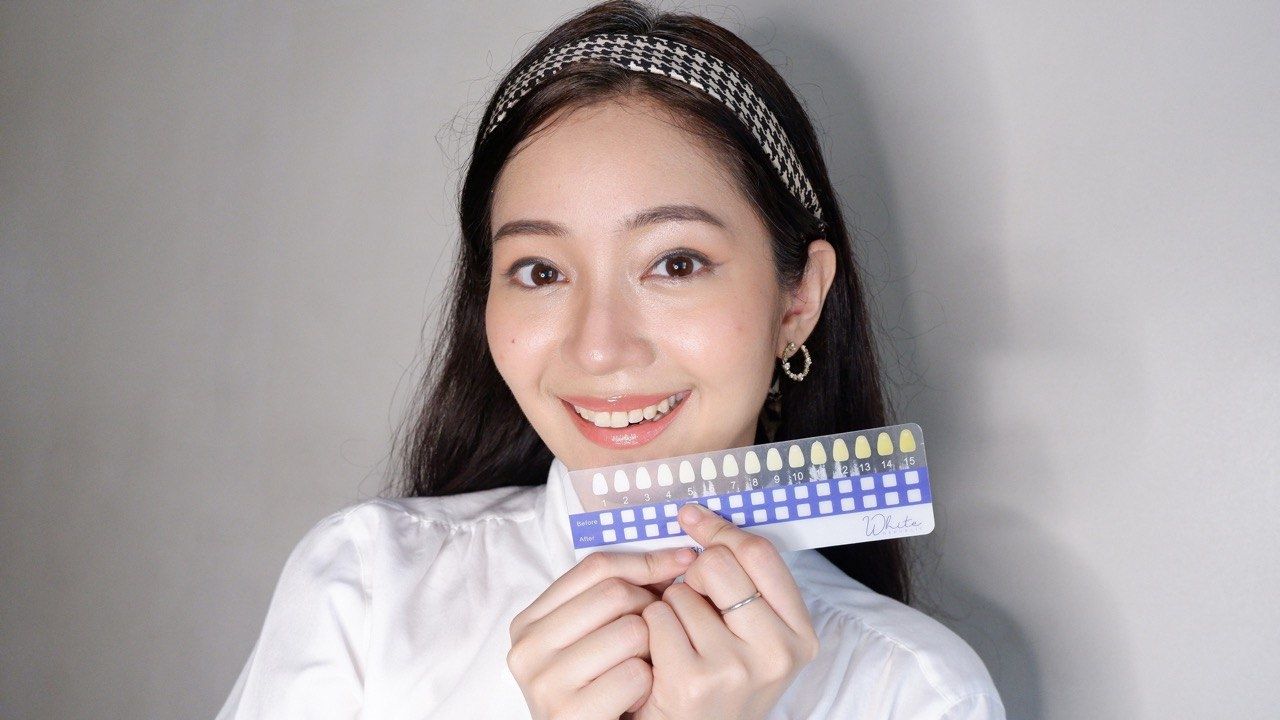 How it feels
Using the pen to apply the whitening gel takes some getting used to. You'll have to bare your teeth so you can get an even coat of the gel; if you close your lips, you'll end up getting the gel on the inside of your lips. The trick is to apply the gel fast, and once you're done, pop on the mouth guard.
Wearing a mouthguard isn't the most natural thing in the world, but it certainly beats peeling sticky sheets of plastic and trying to align them onto your teeth. The mouthguard connects to any energy source via USB, and as I settled into using the kit daily, I found myself hooking it up to my power bank at night while lying in bed and watching YouTube videos, or hooking it up to my laptop and using it while I answered emails.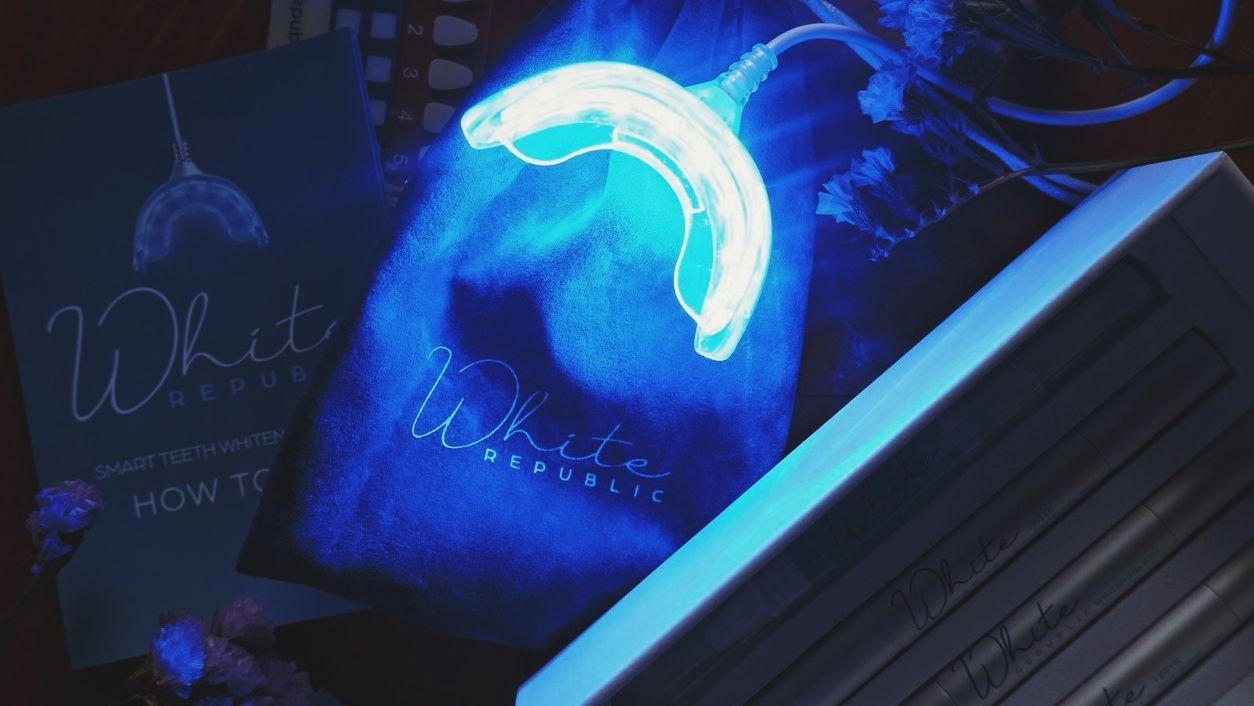 The 16 minutes it takes to use the product goes by faster than one would imagine! That's less than an average video essay on Youtube, less than it takes me to redesign an area on Animal Crossing. One thing I like to do is to wear a sheet mask and then put on the mouth guard – they finish at the same time, and you'll have done something good for your teeth and your skin, too!
Given my past experiences with teeth whitening, pain was the key thing I worried about. To my surprise, I barely experienced sensitivity. I even forgot to use the desensitizing gel on my first day and decided to experiment and see how long I could get away without applying the desensitizing gel before I felt sensitive. It took 5 days before I felt the slightest sensitivity, and when I put the desensitizing gel, it was all good.
What about the cost?
The White Republic Teeth Whitening Kit is significantly cheaper than going to a commercial UV light teeth whitening center, which can cost between P3,000 to P6,000 per session, depending on how many minutes you want. Such clinics promise results after one session but recommend visiting at least three times to maximize the effects – which means you're looking at around P10,000.
Meanwhile, the White Republic kit costs P3,199. It will take at least a week to see results, but that's a good deal to save thousands of pesos. The White Republic whitening pens also take a long time to run out. Two weeks into using it, I've only just started my second out of three pends. This means that even though you can see results after a week, you can keep using it as maintenance and to maximize the effect.
Results
After using the kit for two weeks, I've improved from a Level 5 on my shade card to a Level 3! I'm looking forward to using the kit some more and hopefully go up another level.
Visible improvement, no pain, and at a reasonable price? Now that's something to smile about. – Rappler.com
Get your own White Republic Teeth Whitening Kit here!