Take a photo with your pet and help another animal in need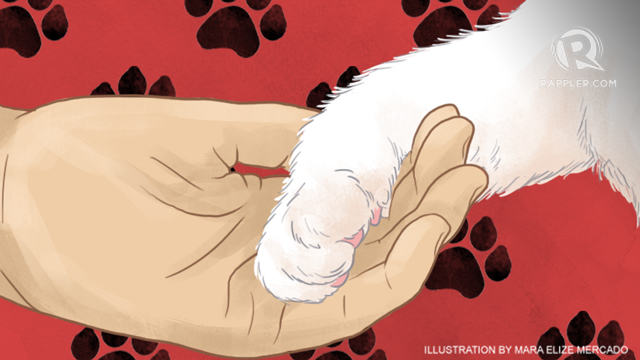 MANILA, Philippines — In 2012 alone, 5 Filipinos opened a Facebook account every minute, and last year, Makati and Pasig were named the selfie capitals of the world. Because of our constant connectivity through apps like Viber, Instagram, and Twitter, some fondly call the Philippines one of the top social media countries in the world. And while it feels like our feeds could use a break at times, in between a foodstagram and the latest #tbt are gems that will make you pause from scrolling and hit that "like" button and really mean it.
A simple yet successful campaign
One such example is last year's #PURINALendAPaw campaign. In December 2014, PURINA Philippines urged people to post photos of them holding their pet's paws. Apart from providing the world more cute shots of cats and dogs, each uploaded photo was also equivalent to one bowl of food for animals living in PAWS shelters.
By the end of January 2015, they were able to provide 17,269 bowls of food in exchange of the 17,269 social media mentions that the campaign attracted. Initially only intended for the Philippines, the hashtag also reached others around the globe and was able to incite international participation, spreading the cause even further.
It is an excellent example of the bayanihan spirit embodied in the 21st century. With a simple click of a button, people were able to make a real contribution in their own little way.
Taking it a step further
For animal welfare alone, initiatives like promoting pet adoption instead of buying from pet shops, or encouraging Trap-Neuter-Release programs for controlling stray animal population are still very much needed. It's important to note that by stressing how easy it is to help, greater participation is encouraged and a wider audience is reached as well.
If you want to take your contribution to the next level, join some of the programs found in the PAWS website. Their Foster Home Program is perfect for anyone who is willing to take care of abandoned animals but cannot fully commit to owning a pet just yet. PAWS also has a Shelter Feeding Program where you can spend time with the animals while feeding them food you brought and prepared yourself. Aside from these, the organization also welcomes monthly or quarterly donations through PayPal.
Snuggles from our pets always make our day and put a smile on our faces but now it's our turn to reach out to animals that are in need and lend them a paw. This year, you will once again have the chance to feed dogs and cats in need as Lend a Paw re-launched last August 15, 2015. To get your creative juices flowing, here's a mural with last year's entries. See what you can do differently this year, grab some props, and start snapping! — Rappler.com
Help an animal in need by posting an Instagram photo of you holding your pet's paw with the hashtag #PurinaLendAPaw2. Don't forget to tag 3 of your friends! For every post, PURINA will donate one bowl of food to the PAWS shelter animals. For more information, visit PURINA Philippines.
Sources:
https://www.paws.org.ph/foster-home-program.html
https://www.paws.org.ph/shelter-feeding-program.html
https://www.paws.org.ph/success-stories.html