This is AI generated summarization, which may have errors. For context, always refer to the full article.
With passion and ingenuity, they've made it to the top
Meet this year's Madiskarteng Boss 20 – a diverse group of Filipino entrepreneurs that have successfully grown their businesses by skillfully harnessing innovative digital tools.
Local businesses, especially small shops typically managed by an individual or a small group of people, were seriously affected by the quarantine regulations established at the start of the year. As the pandemic stretches on, it is becoming vital for these businesses to recalibrate their operations.
The challenge today isn't just to keep up with technology. It's to utilize technology to help you better reach and serve your customers as well as grow your business. And this is exactly what these entrepreneurs have accomplished with the help of GrabExpress Madiskarteng Boss Club program.
The GrabExpress Madiskarteng Boss Club (MBC) is a rewards and loyalty program for entrepreneurs who use GrabExpress. As part of the MBC, they get a wide range of benefits including exclusive promos, webinars, free ad spaces, and even capital loans. They also become part of the MBC community, where they get to meet fellow entrepreneurs.
From pet care products to sushi bake and everything in between, the Madiskarteng Boss 20 shows that any business has the potential to be successful – with diskarte and by embracing digitalization. Today, we're giving you an inside look at how.
In this article, we highlight the humble beginnings of the Madiskarteng Boss 20, share what makes them stand out, and give you a glimpse at how they work with Grab to ensure the steady growth of their respective businesses.
Introducing the future of Filipino entrepreneurship – the Madiskarteng Boss 20:
Activ Green PH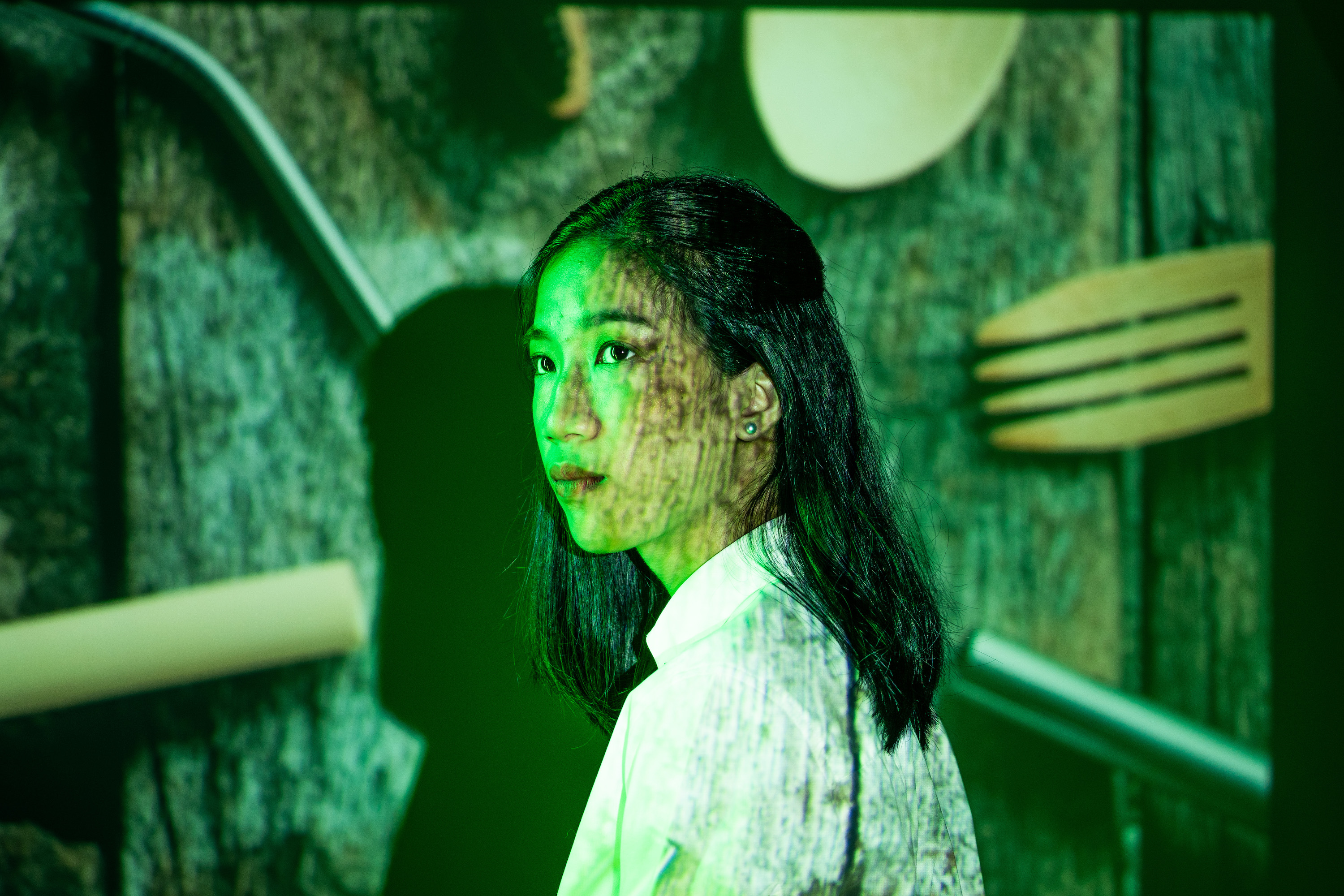 How should you begin a successful business? Try starting with something you are passionate about. Before establishing Activ Green PH, Kellsey was already a sustainability advocate. When she observed that there were only a handful of sellers of eco-friendly products in Manila, she decided to look for local sources and began her business from there. Nowadays, they are a well-known one-stop shop for sustainable products.
Activ Green PH stands out because they don't just promote products. They also promote a lifestyle. As advocates for sustainable alternatives to various household products, they make sure that they themselves try the products for a couple of months first before selling them.
They recently just celebrated their second anniversary with a fundraising project in partnership with the Philippine Eagle Foundation. All orders made within Metro Manila were delivered through GrabExpress. Kellsey attributes their successful celebration to the MBC promos offered at that time, which ensured that their customers were able to receive their items at the best condition for a discounted delivery fee.
Baba Bake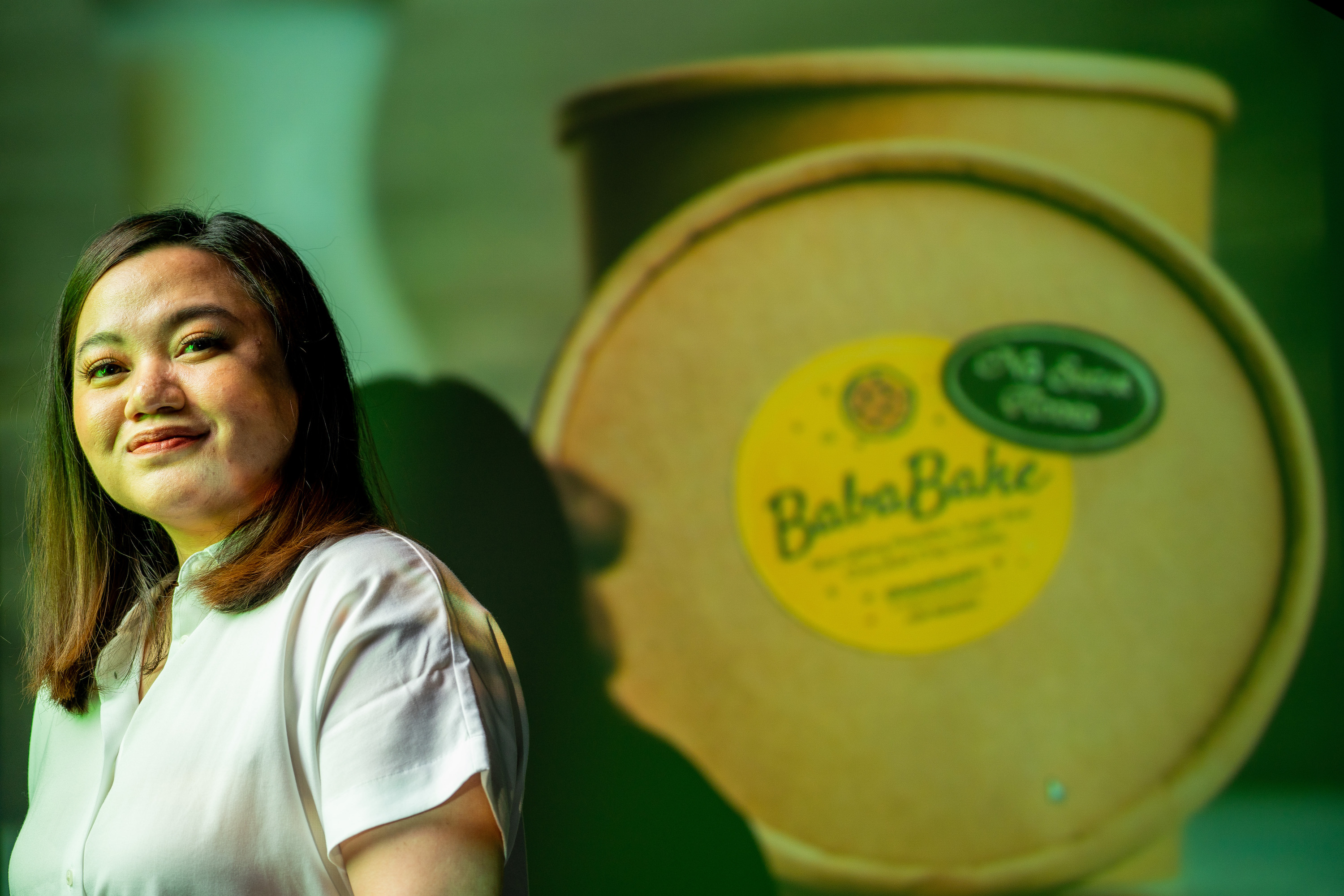 Nicole is proof that business inspiration can come even at the worst points of your life. In 2018, she decided to quit her advertising job to spend more time with her father after he was diagnosed with end-stage kidney failure. She began baking as her form of therapy. Eventually, she used her father's successful kidney transplant journey as an inspiration for Baba Bake's best-selling sinless cookies.
When asked why she chose to focus on keto-friendly cookies, she mentioned that she wants to change the negativity attached to healthy eating. Her goal is simple: to create cookies so delicious you wouldn't even notice that they don't contain sugar and flour. She has succeeded – customers constantly rave that their low-carb and sugar-free cookies taste just like any other normal sinful dessert.
Baba Bake has always operated from home but that doesn't mean there weren't any adjustments she had to make. Because she lived in a condo community, she had to personally hand over deliveries to riders who couldn't enter the premises. Thankfully, she discovered Grab Express' multi-stop booking feature, which allowed her to categorize the deliveries by area and had them delivered by one rider in a multi-stop booking. These helped the riders finish deliveries faster, which also allowed her to save time and effort.
Backspacer Records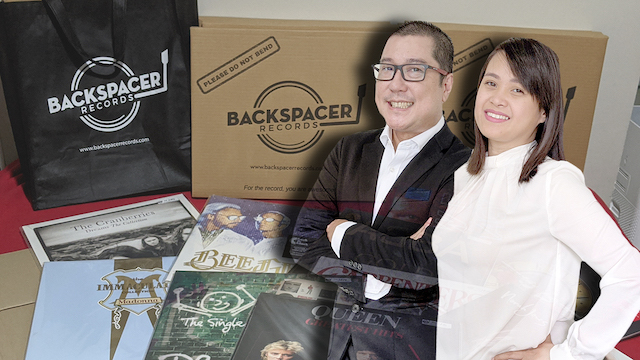 Managed by a husband and wife tandem, Backspacer Records was established in 2017 by avid record collector Robert. Since both he and Tasha had corporate jobs, his only motivation was to sell his extra copies to offset what he spent for his own collection. As their network of customers grew, he saw the business' potential. In 2019, they set up a retail store in their friend's Kapitolyo bar.
When lockdown regulations were implemented, they had to cease operations. But they did not let this affect them. Because it gave them time to build their own website, they were able to migrate their operations from social media platforms to a proper e-commerce site that has a shopping cart and an integrated payment system. Luckily, the lockdown also afforded their target customers with time and yearning for good music on vinyl while they're stuck at home.
Robert says that pivoting online is the single best business decision they have made so far. Of course, they couldn't have done it without Grab. The GrabExpress Madiskarteng Boss Club program gives them access to webinars, where they learn how to improve their services and grow their business. Aside from the consistent and reliable services that GrabExpress provides, they also get big savings from their exclusive promos.
Bathgems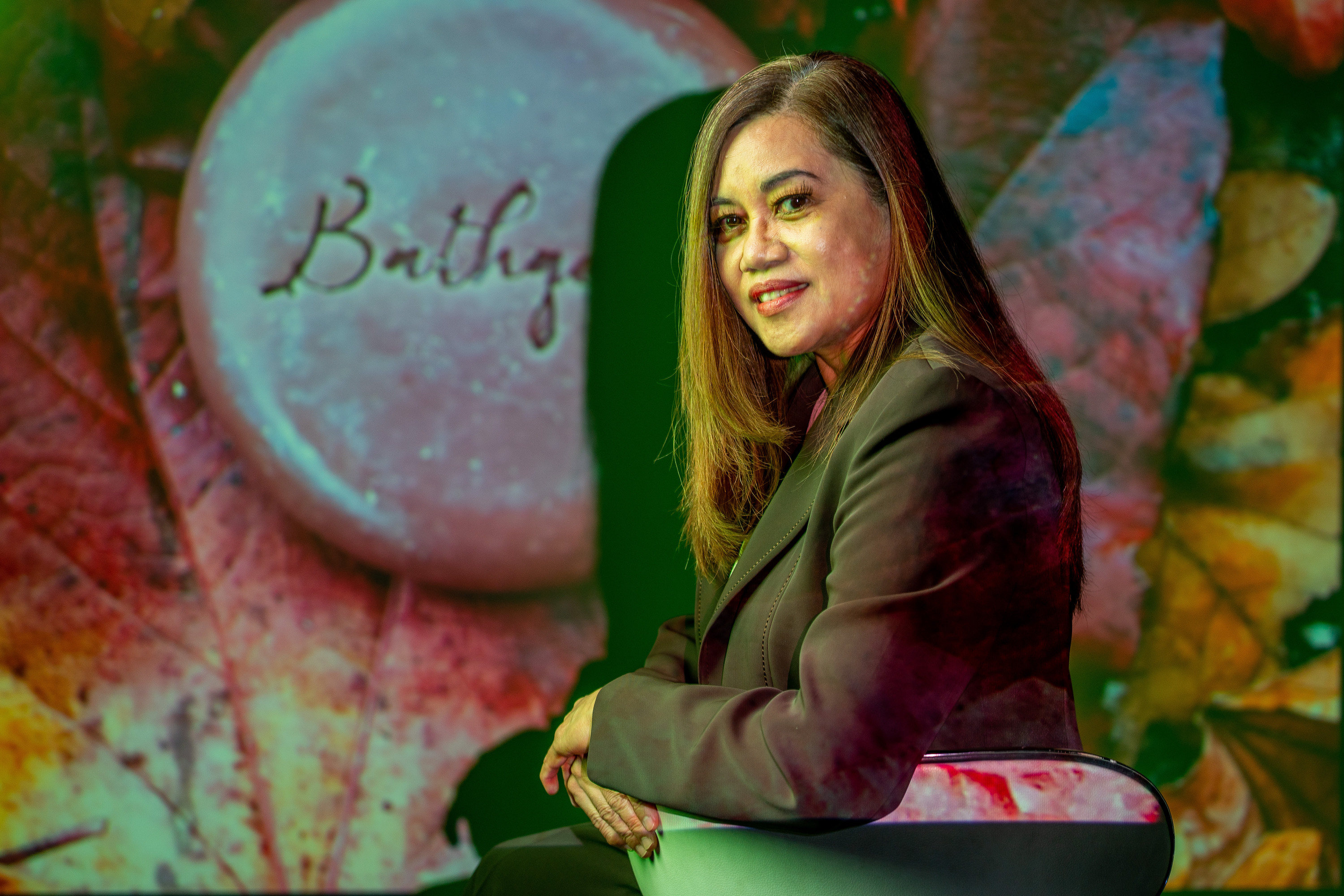 In Gemma's own words, Bathgems is "a soapery that offers handcrafted all-natural soaps and bath products that are artisanal in design, world-class in quality, competitive market-wise, and proudly Filipino." The quality of these products cannot be understated. Customers commend not only the appearance of these soaps but also their effects – many of them now forego lotions or moisturizers!
Unlike other soaps in the market, these products have a unique story. Each soap is environment-friendly, skin-safe, non-carcinogenic, cruelty-free, and fully biodegradable. This is in line with her belief that we need to take care of the environment while we take care of ourselves.
With the character of each product and the meaning behind her brand identified, Gemma continues to prioritize excellent service by making online shopping easier for her customers. This is made possible by GrabExpress. She praises their delivery system, which she describes as quick and precise. She also emphasized the help that the free ad spaces on the Grab App offered to MBC members has helped increase visibility for her products.
Blooms by Agi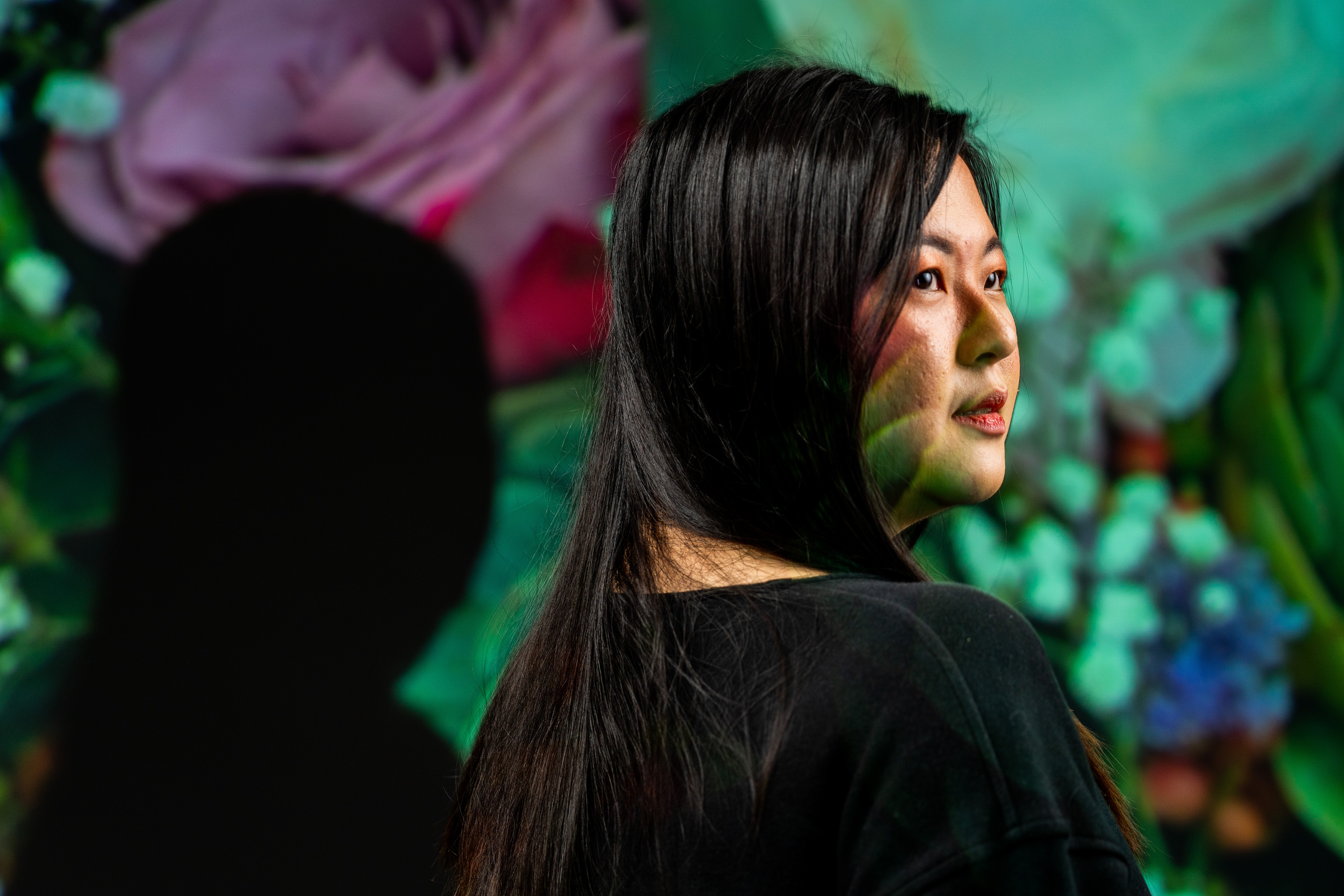 Agnes began her career with a fascination for Dangwa. She used to buy flowers for her friends until some of them started commissioning her to make bouquets for their loved ones. As a senior in college, she created her first arrangements, which she sold in mason jars at P400 each. Today, Blooms by Agi is her full-time job. She has also expanded to supplying for events and weddings.
Following her appreciation for Dangwa, Agnes uses local flowers from Tagaytay, Baguio, and other parts of the Philippines. Supporting the local industry is one of the tenets of her business. When the pandemic forced ports to close and no flowers came in, she and her team organized a fundraising activity for the staff and the entire Dangwa community. She also personally sold pressed flowers in frames, with all the proceeds going to the donations.
It's no wonder that she's in full support of the GrabExpress Madiskarteng Boss Club program. "On a personal perspective, I love how it empowers Filipino entrepreneurs and gives solutions to small and medium enterprises (SME). They've built a community of go-getters and supported them all throughout, which means so much during these trying times."
Celestea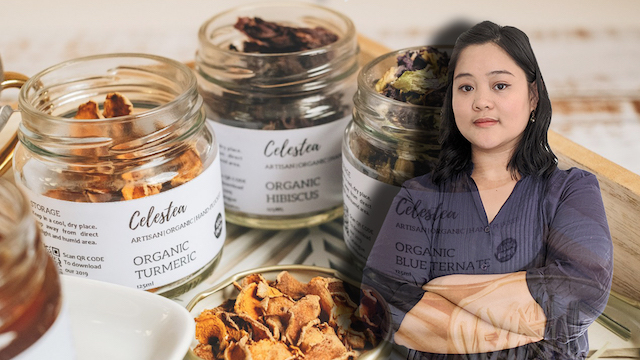 Melvene grew up drinking fresh tea from her mother's garden. The business itself is a tribute to her as the concept of Celestea was developed in their final 3 months together. Because of diabetes complications, she went blind and never saw the product. But as Melvene's first customer, she loved Celestea's first set of local teas – ginger, turmeric, and lemongrass from their hometown, Nueva Vizcaya – and made the suggestion of offering it to their family and close friends.
Two years later, Celestea continues to thrive not just because of Melvene's passion for locally-sourced teas but also because of her creativity. At the beginning of the lockdown, they were preparing for Mother's Day and included their essential oil-infused alcogels as part of the curated boxes. When alcohol supplies ran out in stores, they sold their alcogels. With this initiative they were able to stay afloat for a few months, since people would purchase teas with the alcogel.
At the beginning of the pandemic, they became dependent on same-day delivery service and used it for all their transactions. This is why she is grateful for GrabExpress MBC's flat rate promo. Being part of the program has helped them conduct cost-efficient deliveries anywhere in Metro Manila.
CocoxFifi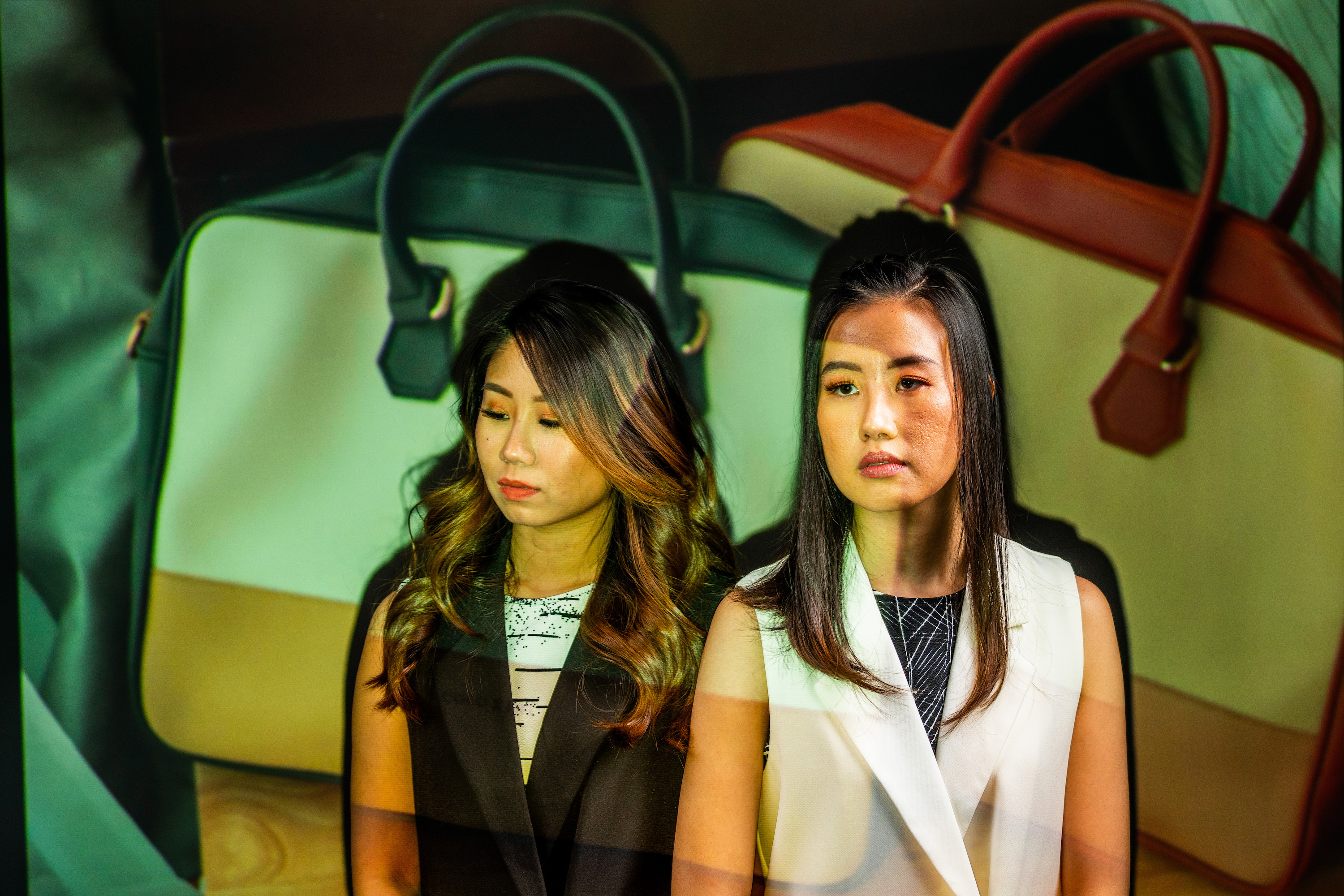 Cousins Jacqui and Jam started CocoxFifi in 2013 to earn enough money and be less financially-reliant on their parents. With this homegrown brand, their goal has always been to sell bags and shoes that are stylish, functional, and affordable. This brand has another strength: they have built a lasting relationship with their customers, which they call the #CoFiCommunity.
As an established brand with set operations, the pandemic definitely necessitated several changes to their business. Apart from providing transportation and housing allowance to their employees, they also implemented a work-from-home arrangement. To support local communities in these trying times, they also added more locally-crafted bags and shoes to their product line. But their biggest change was the transition to online selling.
Being part of the Grab Madiskarteng Boss Club has been vital to their continued operations. They praise the discounts and promos offered to business owners as well as the same-day cash-on-delivery (COD) option. What do they love about these? The COD option gives customers a guarantee that they see the product before paying, making them less wary of purchasing online. Meanwhile, same-day delivery guarantees they receive the order immediately.
The Dream Coffee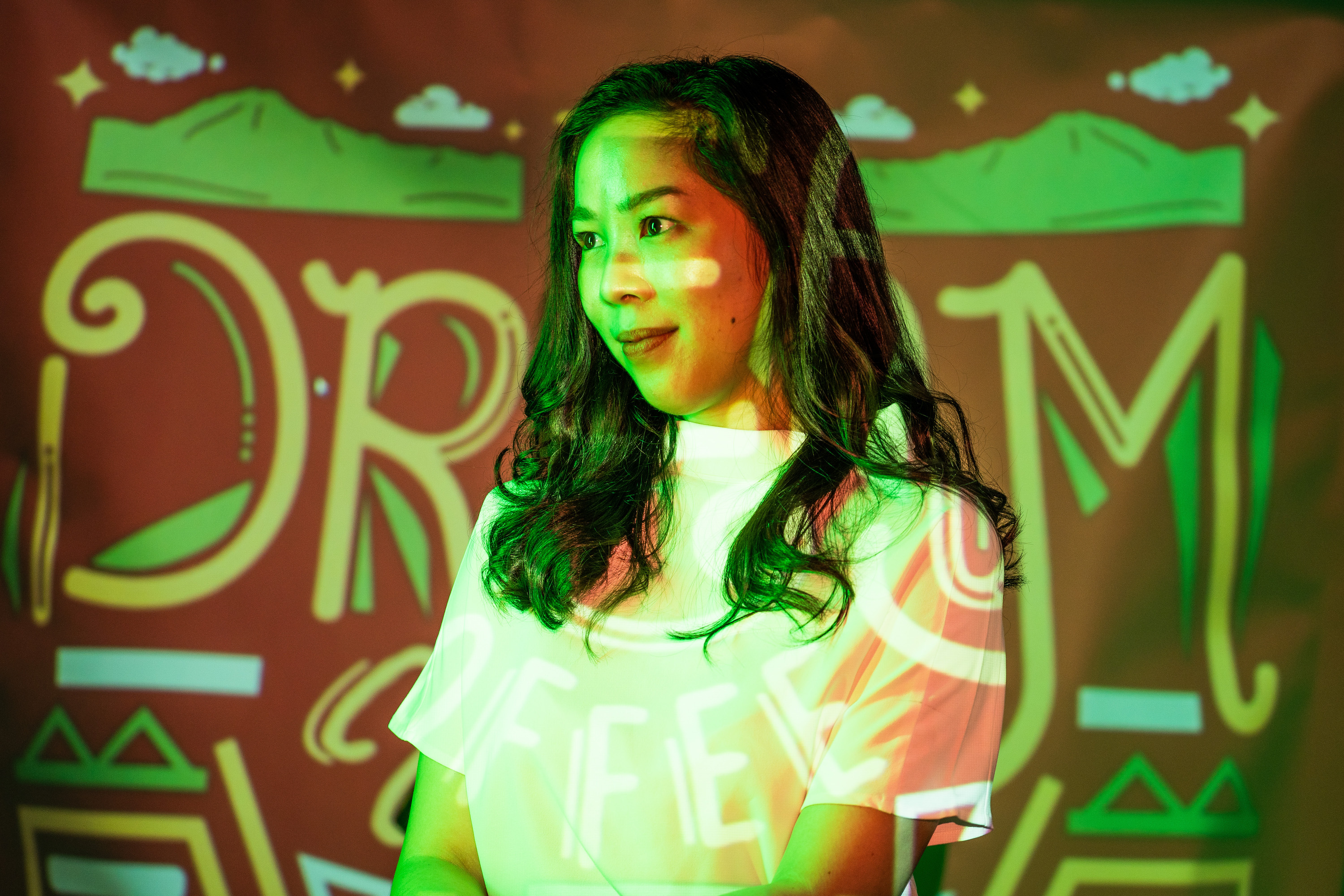 In 2017, Larissa's father Jojo began working with indigenous farmers in T'Boli. These farmers had arabica beans they did not harvest because they thought no one would be interested in it. Because the area is difficult to reach, production and logistics were also extra laborious – but he knew that the taste of the coffee had potential. He asked Larissa to use her background in storytelling and marketing to create a brand that would honor the farmers they were working with. Thus, The Dream Coffee was born.
Currently in their fourth harvest year with the farmers in T'Boli, their priority remains the same: to have a working sales and resource channel for coffee from T'Boli. They were also one of the few businesses that only had online operations. While in 2017 and 2018 these business decisions were not the norm, the strategy has paid off in 2020. When physical stores closed down, they did not have to make as big of a shift as other businesses.
Although it was not easy to continue operations during the ECQ, they were still able to continue providing excellent coffee to their customers through GrabExpress. Through GrabExpress MBC's many freebies for its members like flat rates, discount and price-off codes, rebates, and free ad spaces, Larissa noted that it has become easier for entrepreneurs to save on operational costs or to create delivery promos for their products and services.
Eleven Baker Street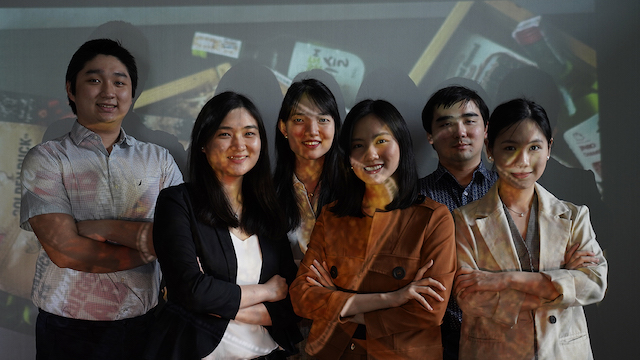 This Instagram shop, run by a group of 11 cousins who live on the same street, began its operations in June, at the height of the sushi bake hype. But an ingenious business decision helped them rise above the crowd. Instead of starting with the traditional kani flavor, they gravitated towards uni (sea urchin), their family's favorite item on any Japanese menu. Their best-selling flavor – the Truffle Scallop Aburi Sushi Bake – can give you an idea of how unique their products are.
Starting a business in the middle of a pandemic was not an easy feat. Government regulations and putting health and safety as their number one priority meant absolutely no shortcuts could be taken. But they did not let this deter them. They now have customers who have ordered more trays than they can count and some with whom they have already become friends with!
Aside from providing quality bakes, the success of their business can be traced to GrabExpress Madiskarteng Boss Club. As a member of the MBC, they were able to save a significant amount through the monthly promo codes and rebates. They also signed up for the promotions and merchant features that ran during sale events, which helps home-based business owners like them utilize tools that would otherwise be too costly and inaccessible.
Fetch Naturals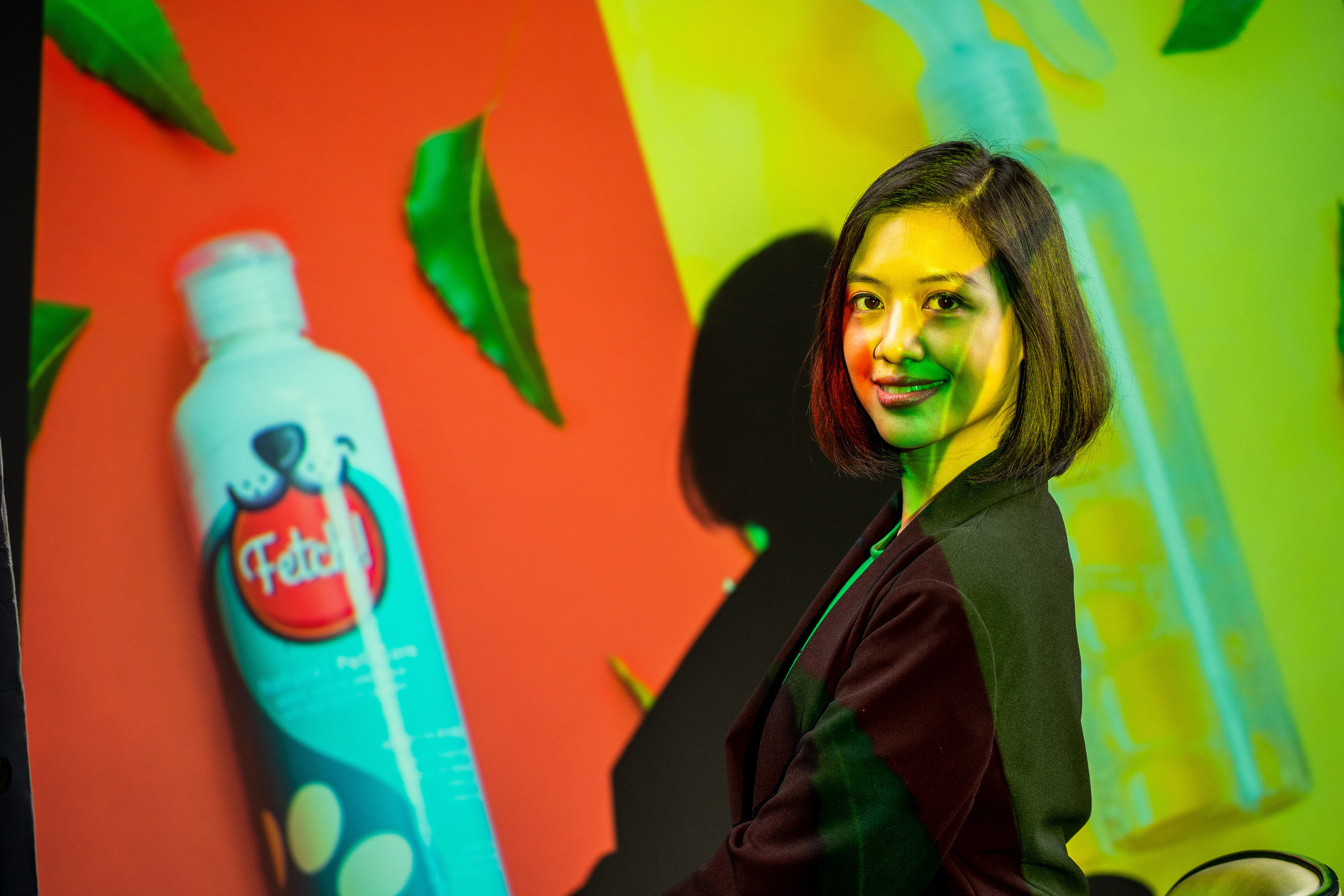 George's business is the result of her love for her dog, Drogo the Bichon. When she discovered that neem – the active ingredient of the Italian product that solved his recurring skin problems – was available in the country, she made the decision to create her own product.
Fetch Naturals products are safe for pets, humans, and the environment. They are the first in the country to create shampoos made out of 100% aqueous plant extracts, not oils. They use a long, low heat procedure that gently and slowly brings out the good properties of the plant in a water soluble form, making it non-toxic to pets and eco-friendly. They are also the first local pet care brand that is registered with the Food and Drug Authority (FDA) on top of being registered with the Bureau of Animal Industry (BAI).
When the pandemic began, they already had a website. Because of this, they were not fully dependent on retail stores. To complement her online set up, she utilized the perks and promos provided by GrabExpress Madiskarteng Boss Club including its free ad spaces for added visibility, and rebates and promos to further entice customers. GrabExpress also gave the business a fast and convenient way to deliver products for a reasonable cost.
Fresh Neighborhood Seafood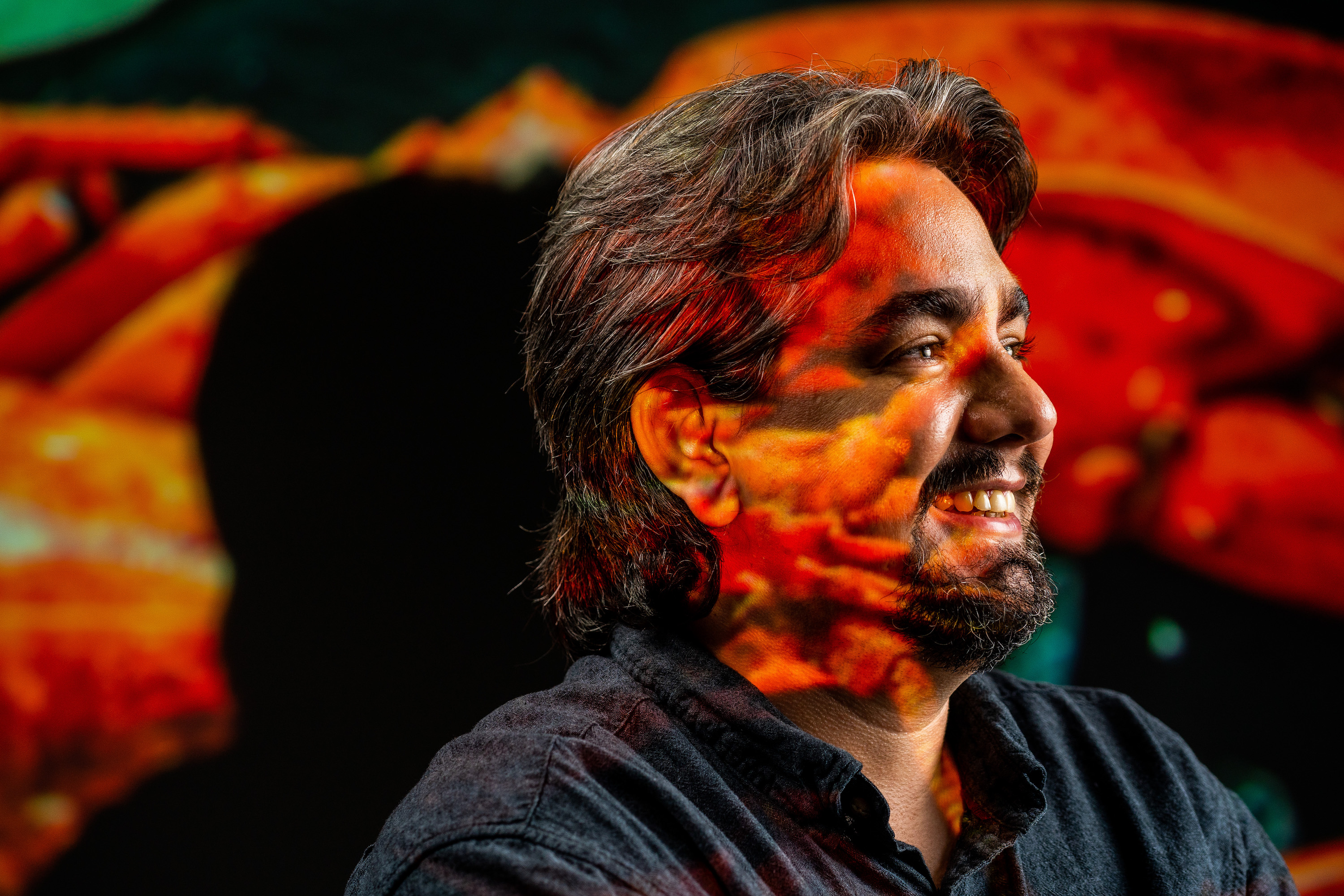 Who begins a business in the middle of a pandemic? Only the bravest of us all. Jorge started Fresh Neighborhood Seafood during the enhanced community quarantine (ECQ) period. As a wine merchant, he had to follow government regulations and stop all sales. Since he had no income, he had to be resourceful.
When a mini-market was opened in their multipurpose hall, he learned that there were a lot of vegetable, fruit, and seafood dealers within his neighborhood. Thus, the concept of the business was born: a community of seafood resellers, dealers, and exporters that provide consumers with a wide selection of fresh, premium, and export quality seafood that are all locally-sourced.
What started as a simple online post to help them sell their products to Jorge's network and contacts became a business with the help of the Madiskarteng Boss Club. With Grab, they were able to implement cashless transactions. They also utilize Grab's Pabili feature to serve clients who want to pay in cash upon delivery. GrabExpress' new COD feature has also strengthened their sales because it has enabled them to serve customers who prefer to pay with cash.
The Juicery Manila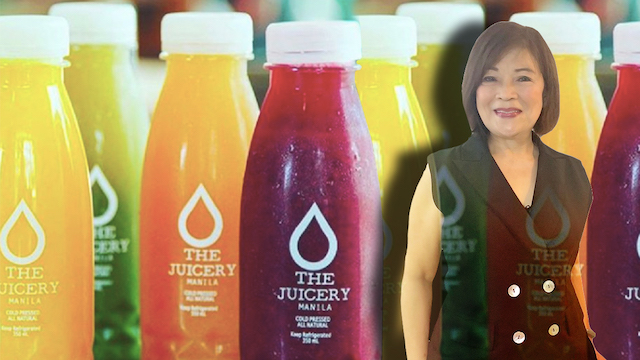 Owned and managed by powerhouse senior citizen Ada, The Juicery Manila is part of the menu of The Garden Brunch Cafe. Ada personally created the beverage menu for this restaurant, and then decided to sell her concoctions online as well. While it was originally only a simple menu, a lot of customers praised "The Vital Shot" – a ginger, turmeric, lemon mix – because it helped boost their immunity. She currently has a lot of repeat customers, including well-known celebrities.
Amid the pandemic and the constant challenge to take care of our health, the demand for the best-selling "The Vital Shot" and all-natural cold-pressed vegetable and fruit juices is high. This meant that there were more orders to manage. But with GrabExpress Madiskarteng Boss Club, this became an easy task.
Grab's services have allowed Ada to reach more customers. GrabExpress delivery has also helped her dispatch orders quickly, ensuring that customers receive their products within an hour after booking.
Kuya Crepes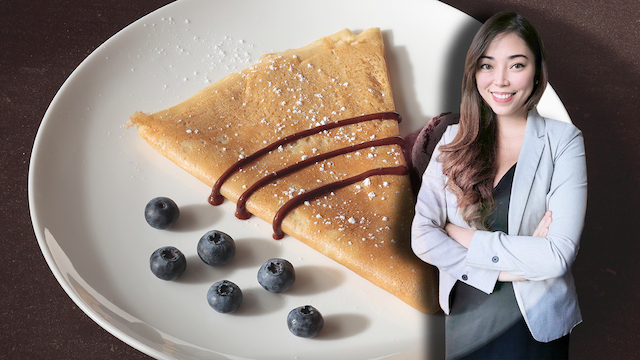 For Nicole, one good thing came out of the pandemic – she was able to establish her own online business. Kuya Crepes started as a small initiative with the goal of providing food for frontliners. They wanted to ease the pain of frontliners, who did not have time to eat. Her team decided to send crêpes because these are easy to eat, filling, and delicious – perfect for anyone on the go.
As days passed, they started getting requests from the doctors, nurses, and staff to sell the crepes so they can start sending care packages to their loved ones as well. And the rest is history. They have now sold more than a thousand authentic French crêpes, all made by a chef from Bretagne, France, the crepe capital of the world.
Through GrabExpress, they were able to deliver to customers in various areas, even as far as Cavite and Laguna. But more than covering this physical distance, she believes that GrabExpress makes it possible for people to gain new experiences amid the pandemic. "Through GrabExpress, our customers no longer need to leave their houses to experience authentic French crêpes. They don't even need to go to France! It's like experiencing France from the comforts of their homes."
Les Aunor Meat Shop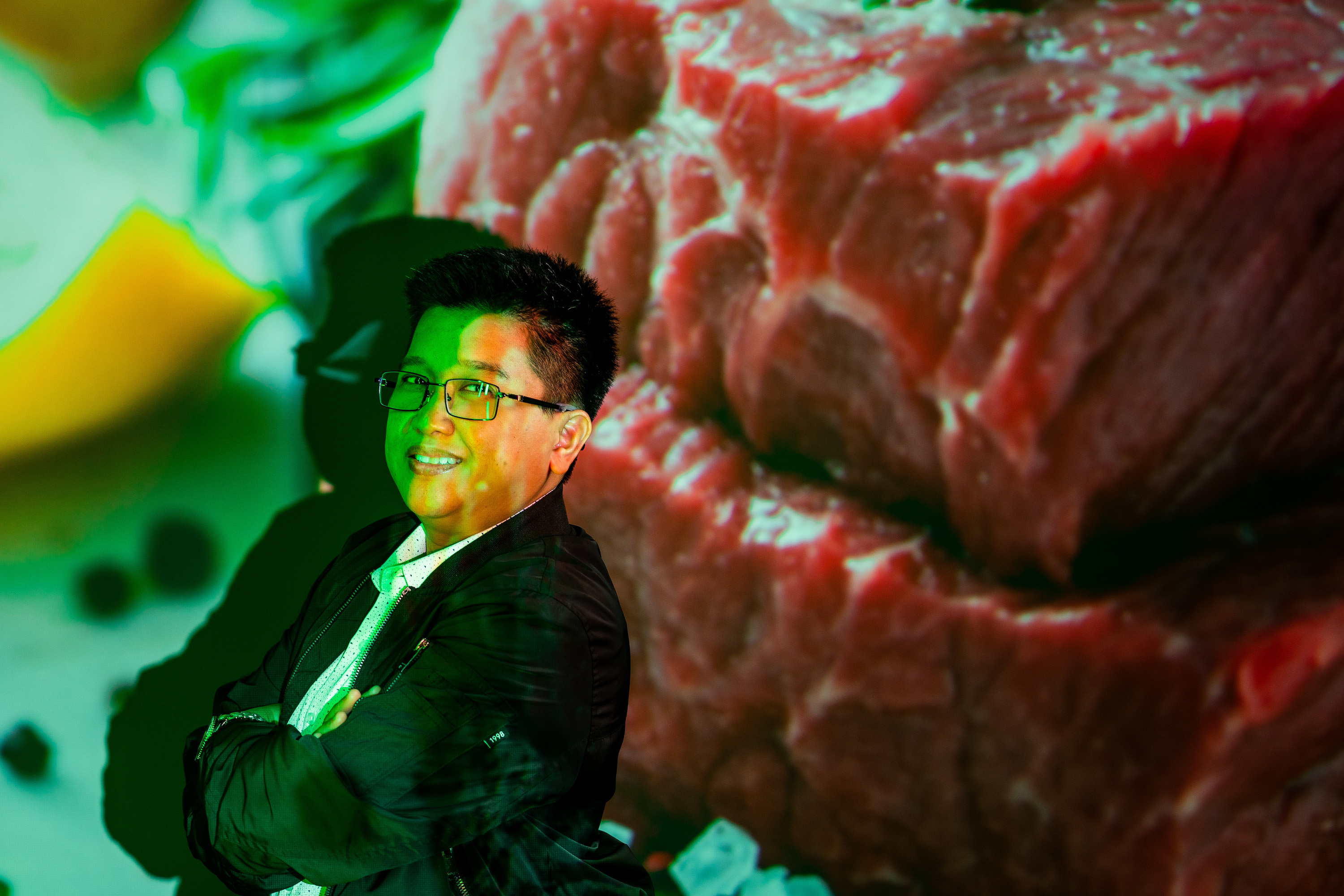 Tonette's business was conceptualized at a very inconspicuous time: over dinner with a group of friends. There was a mention of a meat shop in Farmer's Market looking for someone to take over. In the beginning, she was told not to waste her time in building an audience on Facebook because meat is usually purchased in markets.
Fast forward to today – she currently manages a Facebook page that she describes as not-so-formal or business-like. Les Aunor Meatshop chats with its customers. "We have conversations about how they cook the meats they bought, pet care, Bible verses, anything and everything."
This revolutionary way of selling meat was made possible with the help of GrabExpress as it made the booking for deliveries easier. Unlike physical stores and markets, they were also able to cater to customers that were nowhere near their area. With GrabExpress MBC, she was able to learn new tips and revolutionize her business model. GrabExpress' excellent service also gave them added confidence that their products are handled with utmost care.
Likha Lokal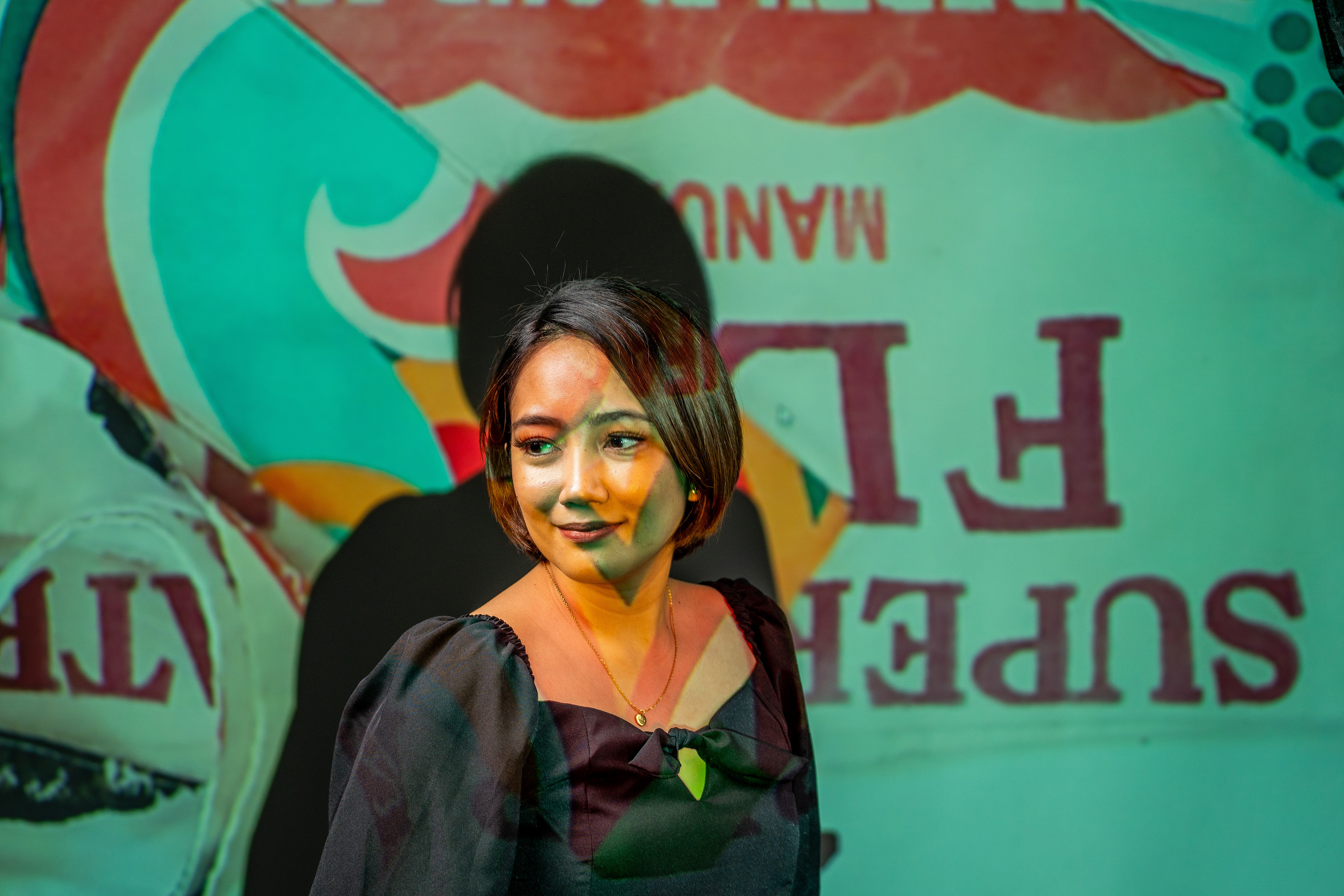 Carmela isn't new to the world of online selling. Prior to this brand, she used to sell brand new and preloved clothes and accessories. The success of Likha Lokal can be attributed to its unique concept: they create tote bags that are literally one of a kind. Using retazo and katsa, Carmela works with her seamstress to create a unique pattern for each product.
Carmela's story shows us that passion and ingenuity should always be complemented by innovation. At the start of the pandemic, Likha Lokal's Facebook account was not properly managed. Now, it has become a catalog for available products and designs. She also had to reorganize her Instagram account to make it more visually appealing for the online market. In addition to this, she's also in the process of creating a website for an easier shopping experience for her customers.
She was able to keep abreast of the new technologies available through GrabExpress MBC Exclusive Talks. Aside from the promos that are available to MBC members, she also notes that it's a relief to have a partner like GrabExpress who ensures that their customers receive products in good condition.
Monogram Style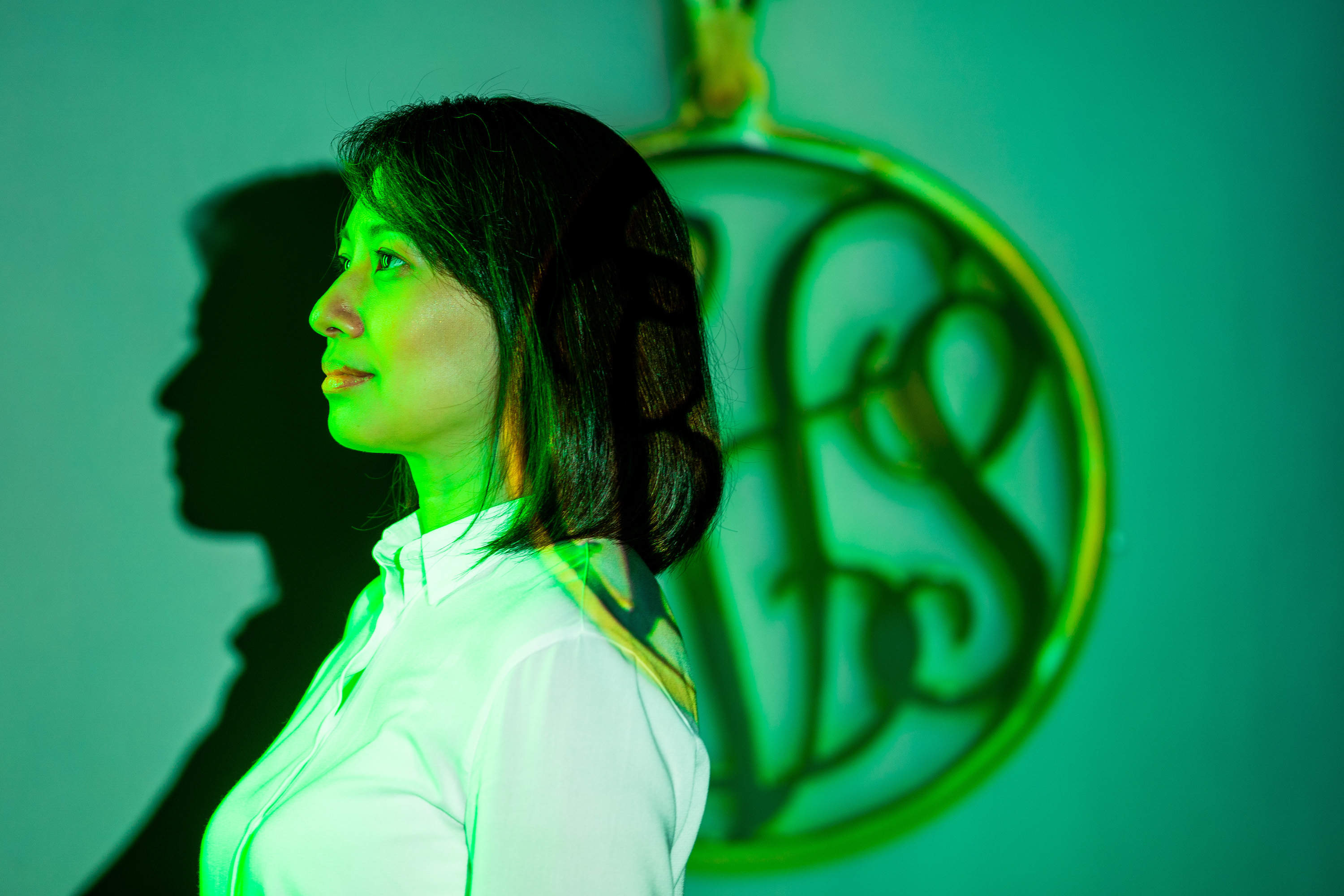 Grace's business began when she helped a friend design a monogram-style necklace. With the help of Mang Vic – who creates the jewelry she designs – as well as the Barrio Lucnab sewing community and the women of Barangay Vergara in Mandaluyong – who create the canvas bags, pouches, pillowcases, and other fabric products – Monogram Style personalizes various products based on their customers' preferences.
What do customers love about their monogrammed necklaces, burlap bags, shoe bags, and aprons? The beauty of these products comes from their uniqueness and individuality. These simple items, once styled by this shop, become statement pieces for the wearer.
The success of this shop can be attributed to Grace's hard work and dedication. After identifying the need to focus on online selling, she took the initiative to learn social media marketing and build a strong online presence. Her online education has been strengthened after becoming part of GrabExpress MBC because online talks and other learning opportunities have become available for her and other members of the community.
Nene Prime Foods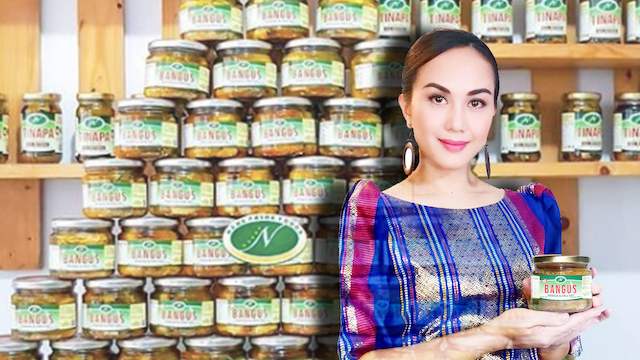 Nene Prime Foods was one of the first businesses that took advantage of social media platforms to sell and market their products. In 2014, they established this online business. Years later, they are now well-known for their Spicy Bangus in Olive Oil.
However, this long-running business also experienced some setbacks after the onset of the pandemic. To counter these, they shortened their store hours. They also scheduled their deliveries efficiently since there were limited riders and to ensure the safety of everyone as well as maintain the quality of their products.
Jennivev describes the GrabExpress Madiskarteng Boss Club as the fuel of Nene Prime Foods during the pandemic. Through GrabExpress, they were able to keep conducting deliveries. She notes that without Grab, they probably would've put their business on hold. The Madiskarteng Boss talks also motivated them to keep going and persevere despite the challenges they face.
Pure & Simple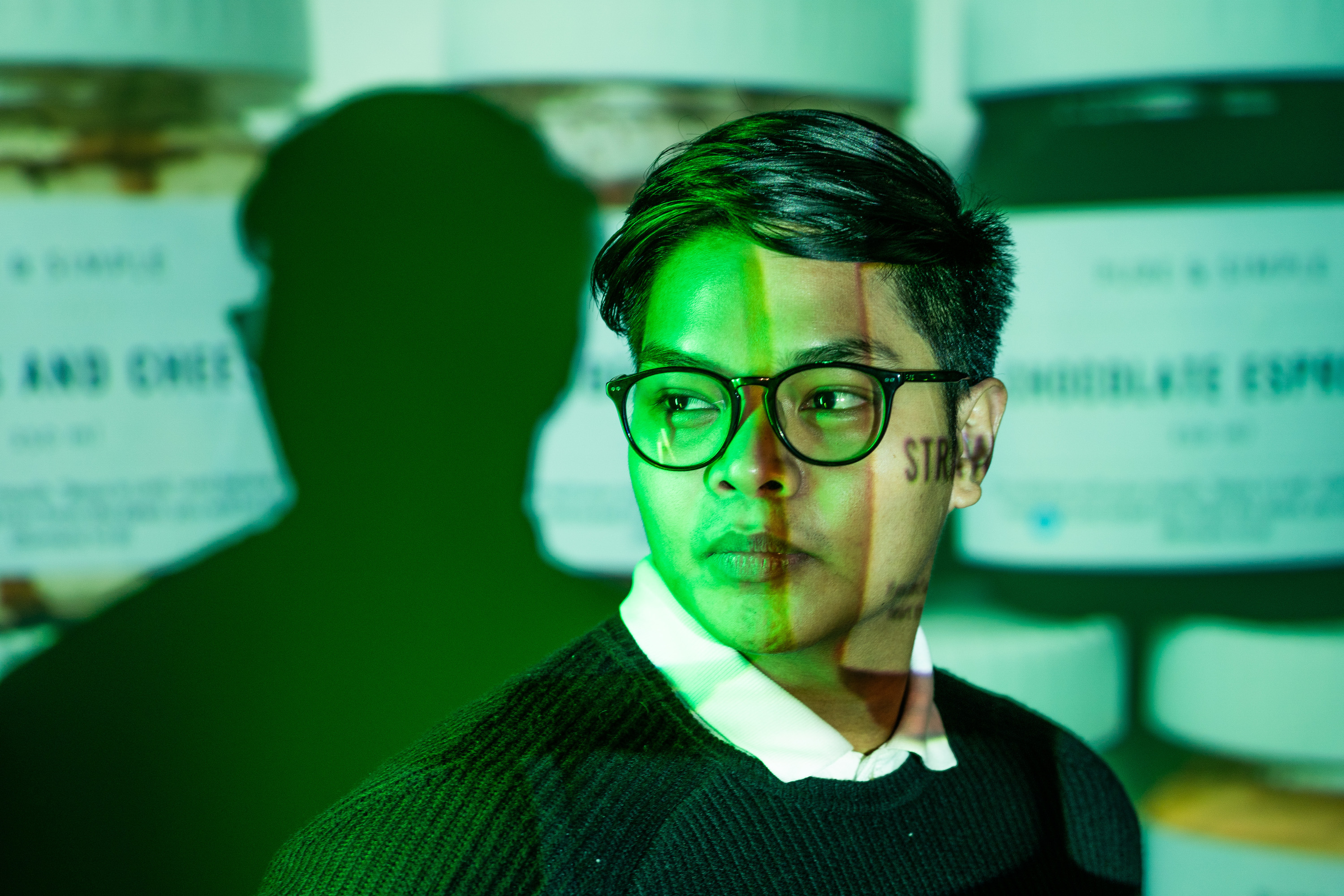 In 2019, Carlos and his business partner Darlene Tan both discovered the keto diet and noticed that the market – especially for baking necessities and other treats – was quite small. Because they already had existing connections with suppliers, they decided to help others while taking care of their own needs. Since the shop is managed by partners who both adhere to the keto diet, buying from them also gives you access to other services, such as tips to help combat cravings for the usual high carbohydrate food.
When asked how the pandemic has challenged the business, Carlos mentioned they both feel truly blessed in this time of crisis. The shift to online buying has really boosted their sales. With the help of their trusted courier GrabExpress, they were able to help customers stay indoors and stay safe, while still providing them with their delicious low carbohydrate food.
Carlos believes that – aside from the discounts – the best part being a member of the GrabExpress MBC is establishing lasting connections. In the group, Carlos and Darlene have met riders and other business owners. They have all been really generous not just with their friendship but also with sharing their knowledge and tips gathered from the different businesses they are in.
Saipo Soap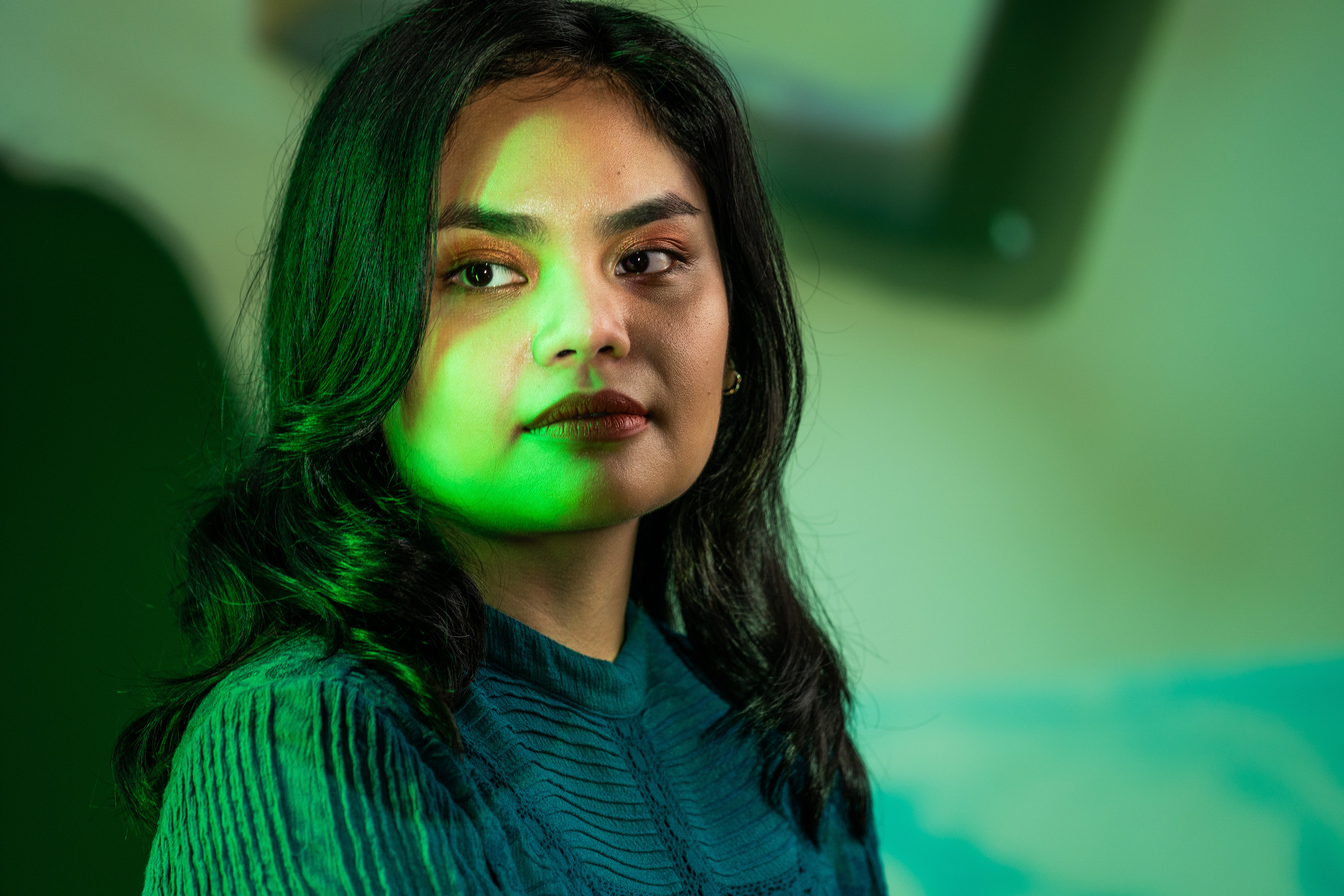 Sometimes, business ideas can appear when you least expect it. In 2018, Isabella stumbled upon a Youtube tutorial for handmade soap and fell in love with the process. Using her background in Food Science, she experimented with recipes and eventually came up with her own formulations. Today, she has expanded her offerings to other self-care essentials such as shampoo bars and body scrubs.
Aside from their customer-approved scents – which they curate very carefully – what sets Saipo Soap apart is the sustainable advocacy behind it. They use premium, plant-based ingredients and eco-friendly packaging as well as conduct plastic-free delivery within Metro Manila. Promoting this unique brand became their priority amid the pandemic. They focused on their YouTube channel and collaborated with like-minded brands.
The sense of community is also part of what she appreciates about the GrabExpress Madiskarteng Boss Club. She mentioned that communicating with other entrepreneurs is very encouraging, especially since the members of the Madiskarteng Boss Club are always willing to share their knowledge and tips.
SucculentsPH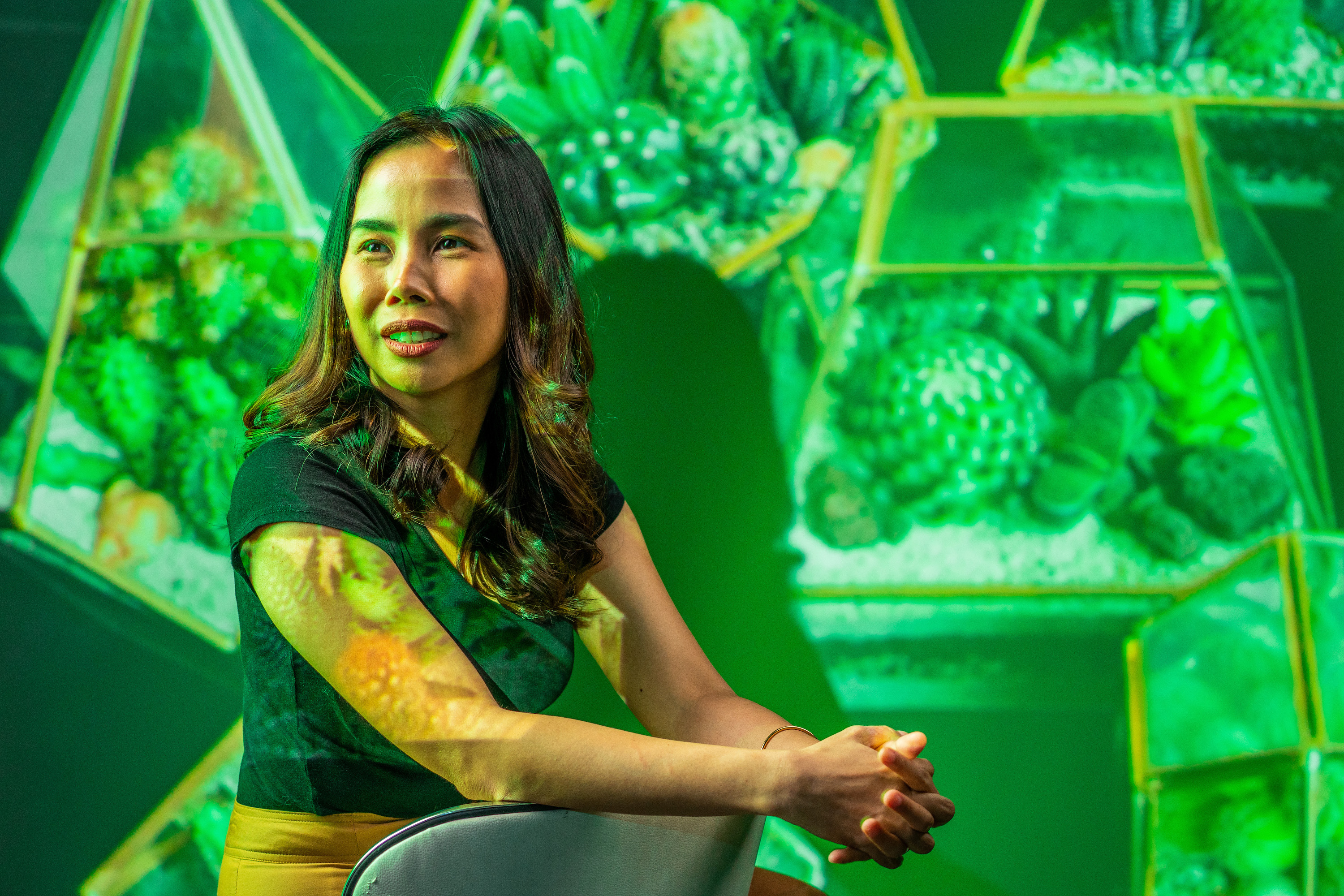 When she first started growing succulents, Gugma was a corporate worker who did not have enough time to water her plants 3 times a day. Surprisingly, this became a blessing since succulents, according to this master gardener, thrive on neglect. Her newfound passion eventually paved the way for a thriving business that can be seen in different Papemelroti branches, bazaars, weddings, celebrations, newspapers, magazines, and social media.
Gugma stressed that she is a plant parent first before an entrepreneur. This is evident in her products. While SucculentsPH is known for its wooden terrariums, not many know that they have only sold plants that they have personally cared for. Their purchase process is also unique as they directly work with their clients to select plants based not just on their preference but also on their capability to care for the plant's needs in terms of light, water, and ventilation.
As a business with a lot of physical stores, the pandemic posed a huge challenge in the form of supplementing not just the lost sales of their retail partner stores but also the hundreds of plants consigned and left at the mall for months without sunlight and water. They focused their efforts on strengthening their online shop and focused on selling indoor plants, soil mix, top stones, and garden tools with the help of their delivery partner, GrabExpress.
The future of Filipino entrepreneurship
Filipino entrepreneurship is now shifting towards online and digital operations to keep up with the changing demands of the market. For any aspiring entrepreneur, integrating business and technology should be the foremost priority.
GrabExpress Madiskarteng Boss Club makes it easier for local businesses, no matter how big or small, to operate. Got a business you want to grow? For more information on how you can join this program, visit https://grb.to/MadiskartengBossClub. – Rappler.com