These stories will inspire you to eat your nutri-sarap meals
Editor's note: This article was written with Knorr.
Whenever we see people who are good at what they do – like doctors, teachers, and athletes – it makes us wonder what they did growing up that led them to where they are today. Did they skip play time and spent their childhood studying and training instead? Did they take special vitamins? Did they eat different food from some of us?
Let's hear it straight from the source, and see what allowed them to reach their goals.
Marc Pingris
Basketball legend
Laki sa Bulanglang
A lot of kids dream of becoming professional basketball players. It's indeed a fun activity for most. But just like any sport, basketball requires a strong body that can endure rigorous training and can withstand the demands of professional games.
Marc Pingris was one of those wide-eyed kids who dreamed of becoming one. He juggled basketball practice with studying and helping his mom who used to sell in the wet market. His mom did everything she could to support him like cooking nutritious food. She would cook bulanglang made Nutri-Sarap with Knorr Shrimp Cubes every time Marc had an important game. To this day, this Nutri-Sarap bulanglang would always remind him of his mother's love.
Pingris might have retired now but he did so with multiple recognitions including being named as one of the league's 40 Greatest Players.
Marietta "Pokwang" Subong
Comedian and Entrepreneur
Laki sa Ginisang Munggo
The way Pokwang makes people laugh, it's hard to picture the difficult life she had to live. She was from a family of 13 children who had to share what little they had. Not all of them could study at the same time. Some had to work and Pokwang was one of them.
They might not have been well off financially, but their parents made sure they were getting the right nutrition. They would feed them vegetables like kangkong and saluyot that were freshly-picked from their backyard. Pokwang's mom would cook these vegetables with soup so the dishes would be enough to feed everyone. One of their favorites was Ginisang Munggo made Nutri-Sarap with Knorr Pork Cubes. Now that she has become a successful comedian and entrepreneur, she still cooks this Nutri-Sarap dish for her husband and kids.
Teacher Fe Matullano-Lustañas
Multi-awarded educator
Laki sa Tinola
Some people would equate success with a big house, a car, and a lot of money. But for Teacher Fe, success is also about sharing what you know and have. As a public school teacher, she didn't have a lot but she still chose to spend the little money that she and her husband had to start Education under the Bridge in Parañaque in 2010. Here, they taught kids who couldn't afford to go to school.
They didn't just provide them with education but also taught them the importance of nutrition if they want to succeed in life. This was something that Teacher Fe learned from her own mother who would always cook her favorite Chicken Tinola made Nutri-Sarap with Knorr Chicken Cubes. She recalls eating this dish throughout her childhood and her days in school up until college which helped her succeed today.
Despite the challenges of funding and teaching, Teacher Fe persisted, catching the attention of major media networks and major award giving bodies like the Gawad Geny Lopez Jr. Bayaning Pilipinong Guro. More importantly, she was able to gather donations that allowed him to give more underprivileged children access to education.
Doc Joeffrey "Otit" Mambucon
First Tigwahanon Manobo Medical Graduate
Laki sa Ginataang Gulay
Having a double degree is already a difficult feat to achieve. When you're faced with challenges in school and at home, it becomes all the more difficult. But Doc Otit managed to pass all these hurdles to become the first Lumad to graduate with a double degree in nursing and doctor of medicine.
He didn't have a permanent address because his family had to constantly move to where there are available jobs. As an elder brother, he had to take care of his younger siblings and work by catching fish in the river, gathering ferns, fetching water, and cooking rice. Despite all these hardships, Doc Otit's parents made sure that their family maintained good health by cooking nutritious food like Ginataang Gulay made Nutri-Sarap by Knorr Ginataang Gulay Mix.
For Doc Otit, the Nutri-Sarap food he grew up with helped him be who he is today. And he'll need more of it as he takes on another challenge – passing the board exam.
Through these stories, we see a common theme that links them all together: they shared that like most kids, they didn't like vegetables at first. But their parents found a way to make nutritious dishes delicious for them by cooking with Knorr, turning regular dishes into nutri-sarap meals.
Today, Knorr continues to help parents make delicious and nutritious dishes for their growing kids. They've doubled down on their commitment to nutrition by infusing their products with essential nutrients. Knorr Chicken and Pork Cubes are now a source of iron, Knorr Sinigang na Sampalok Mix Original is now a source of vitamin C, while Knorr Ginataang Gulay Mix is now a source of calcium.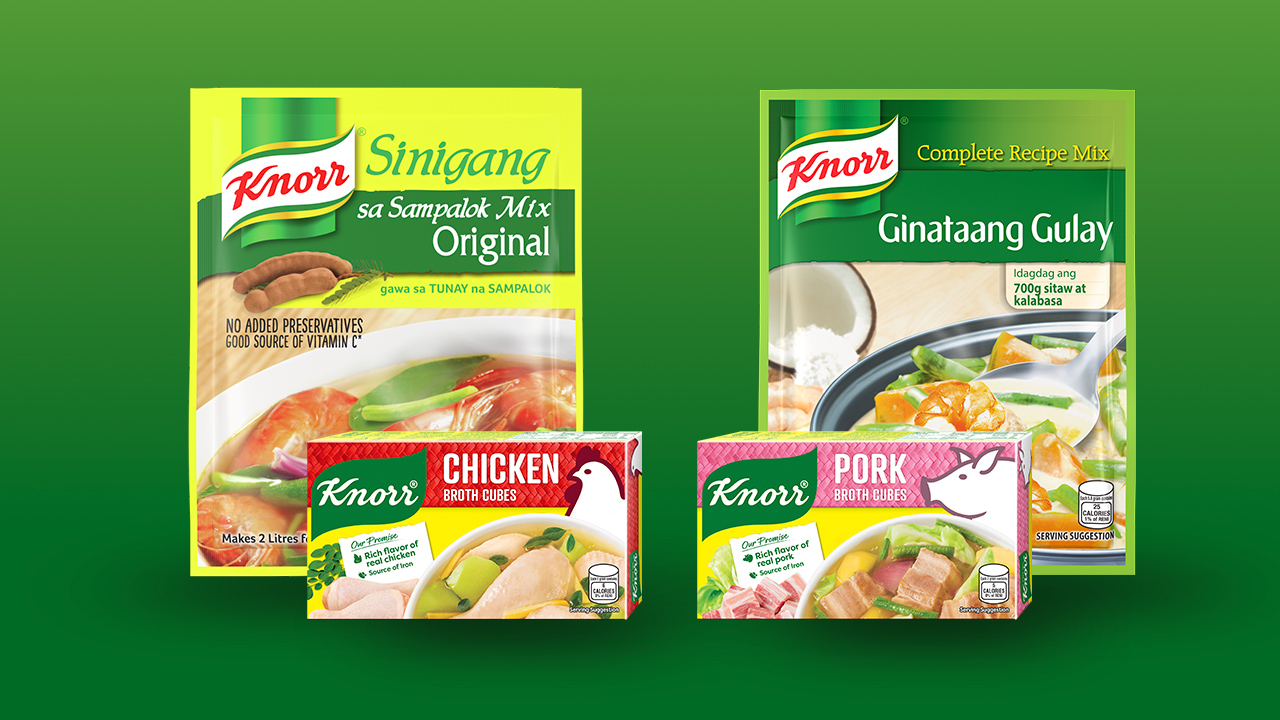 This is all part of Knorr's mission to fight malnutrition in the Philippines which they've been doing for the past 20 years. Through the Knorr Nutri Sarap Nutrition Program, they educate underprivileged families about the importance of cooking nutritious and delicious meals.
With stronger efforts in place, Knorr hopes to address the problem of malnutrition once and for all.
WATCH THE KNORR PURPOSE FILM: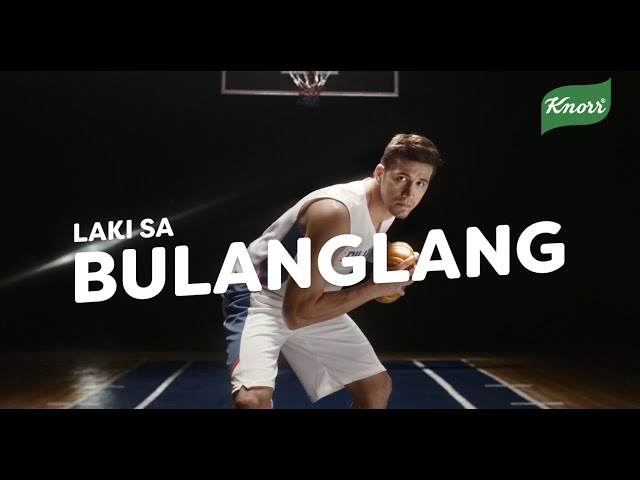 – Rappler.com
Make Nutri-Sarap meals with your favorite Knorr ingredients. Order via Go Robinsons or WalterMart now!