This is AI generated summarization, which may have errors. For context, always refer to the full article.
They are looking for young community leaders from Mindanao and Southern Thailand. Applications end March 20, 2016
DAVAO CITY, Philippines – The ASEAN Peace Project in partnership with the
Young Southeast Asian Leaders Initiative (YSEALI), the U.S. Department of
State, International Republican Institute (IRI), and the East-West Center
(EWC) invites young community leaders from Mindanao, Philippines and
Southern Thailand to apply as participants for a social enterprise
accelerator program.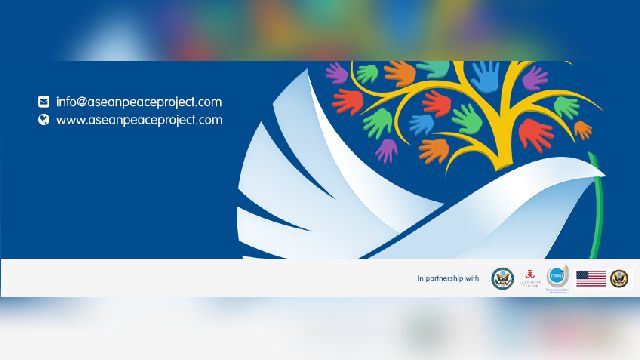 As one of this year's winners of U.S. President Barack Obama's signature
program YSEALI Seeds for the Future Grants Competition, the project is a
community development program focused on contributing to the peace and
environmental protection efforts of the conflict-affected areas of the
Philippines and Thailand through youth-led social enterprise initiatives.

The project will identify aspiring Filipino and Thai social entrepreneurs
who will gain skills and experiences through a rigorous five-day
accelerator program composed of lectures, workshops, fieldwork, and
mentorship sessions with a focus on peace-building, conflict management,
product development,  environmental protection,  business compliance,
marketing, community leadership, and  impact investing.

The Filipino participants will partake in the program from April 20 to
April 24 in Davao City, Philippines, while the program for the Thai
participants will take place from May 21 to 25 in Bangkok, Thailand.

Who can apply?

The project team is looking for individuals who will be able to demonstrate
their potential to make a difference for and address the challenges
confronting their communities. All ASEAN Peace Project applicants must:


Be between the ages of 18 and 25 at the time of the program;

Be able to demonstrate their commitment to peace-building, 

environmental protection, and/or social entrepreneurship;

Be currently a full-time undergraduate or graduate student; recent graduate of college, university, or other institutions of higher learning; 

or young professional who has recently joined the workforce;

Be a resident of the following areas: Mindanao, Philippines and Southern Thailand, although exceptional applicants from other cities or 

provinces may be considered if they meet all other eligibility criteria
Participants will be selected based on their leadership qualities and track
record, including volunteer activities, educational background, and
community service experiences.

Why apply?

Several institutions and groups in the fields of social entrepreneurship,
peace-building, and environmental protection are expected to grace the
event, including the Institute for Social Entrepreneurship in Asia, Ashoka
Philippines, Mindanao Peacebuilding Institute, and Social Enterprise
Development Partnerships, among many others. The project will also feature
successful social enterprises in the region.

Successful applicants will receive training from international leadership
specialists from the East-West Center, which is one of the leading
education and research organizations in the United States headquartered in
Honolulu, Hawaii.

Participants will also have a chance to visit existing social enterprises
and hear the experiences of young people who have already started their own
businesses.

Travel, food, accommodation and material expenses are sponsored by the
program.

At the end of each program, the ASEAN Peace Project participants will
present a business proposal to a panel. The top 4 proposals (2 winners for
each country) will receive funding to start-up their businesses with
assistance and guidance from the organizers and local partners.

How to join?

Interested and qualified young leader-applicants are required to send
an application form along with a photo ID (e.g. Passport, Government-issued ID, School ID) via e-mail to apply@aseanpeaceproject.com.

The call for applications will run from January 15, 2016 to March 20, 2016.

Applicants are also required to upload a two-minute video pitch on Youtube
or Vimeo about the social or environmental problems confronting their
communities and their business idea to solve such challenges.
To learn more about the application process and the accelerator program,
please visit the ASEAN Peace Project's website, Facebook page, or Twitter account.

Applicants may also log on to aseanpeaceproject.com or get in touch with
the project directors of the Philippines (Ferth Vandensteen Manaysay:
fmanaysay@aseanpeaceproject.com) and Thailand (Art Phanthumachinda:
aphanthumachinda@aseanpeaceproject.com) for any concerns or questions
regarding the application.
See timeline, proposed program, and other details here: 
ASEAN Peace Project Application Details