Participants go hands-on to learn great user experience and killer information architecture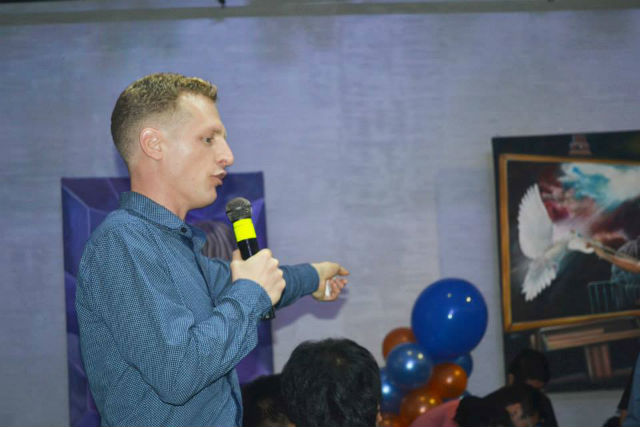 MANILA, Philippines – UXMNL Summit 2015 was held from May 29 to 30, 2015 at Green Sun Hotel, Makati City. The two-day affair had two tracks and two speakers. Each track was a day full of learning from award winning and internationally renowned UX experts from Australia, Mr. Matt Magain and Ms. Donna Spencer. Their topics were "Innovation As A Necessity, Not A Luxury" and "Developing A Killer Information Architecture", respectively. Magain's track focused on developing ideas. Spencer's focused on theories behind information architecture.
The event was packed and UX enthusiasts from different professions attended – from project managers, analysts, marketers, developers, designers to executives. The summit was not the typical "sit down and listen" affair. Various tools for innovation were introduced for the audience's appreciation.
Three tricks to innovate
Magain's hands-on activities were the highlights of the affair. Some of hands-on activities done in the event are the F.A.B.I grid, the empathy map and the visual stimulus.
F.A.B.I stands for Features, Adjectives, Benefits, Ideas. The F.A.B.I. Grid activity is a collaborative note-taking exercise for capturing and displaying information for the group to analyse. The objective is to gather those four kinds of information around a pre-identified topic. These are features associated to, adjectives that describe, benefits or value provided by and ideas related to that topic.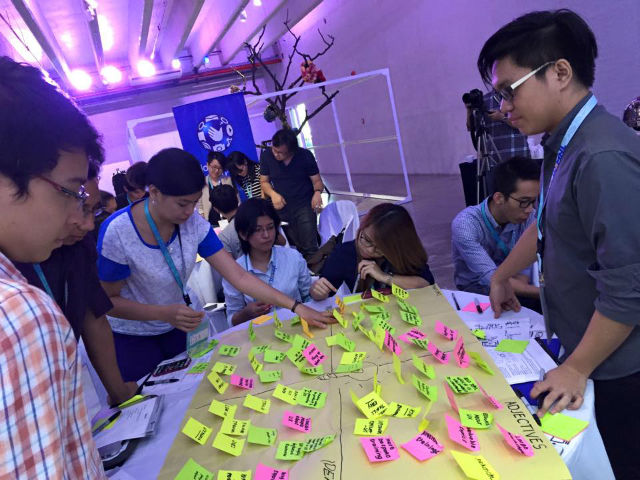 The empathy map is a quick and collaborative activity aimed at creating a customer or user profile. This quick exercise is not meant to be the definitive result of user research. It encourages the team to exercise more empathy for the potential user while revealing insights and potential opportunities for innovation.
Visual Stimulus is an activity designed to obtain ideas from the participants. Participants are presented a series of images. Each of the images are divided into five categories. The first category is called "In-category" that shows pictures of how others also solved the problem the group is trying to solve. The second category is called "Alternate worlds" which shows pictures of how other industries solve the similar problem the group is trying to solve. The third one is called "Observing trends" which shows pictures of related trends occurring in the world that might able to give some ideas on how to solve the problem. The fourth one is called "Creative excursions" that shows pictures of celebrities that based on their personality, how would they solve the problem the group is trying to answer. The last one is called "Abstract images" which shows pictures of completely unrelated images that may spark ideas by making unexpected connections.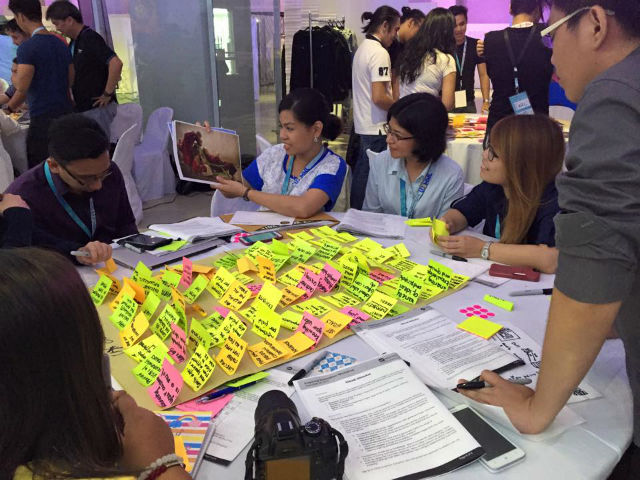 These three tricks may help you next time you want to harness your team's ability to innovate.
Innovate by collaborating and participating
In this ever-advancing digital world, the demand for professionals with the right UX skills continues to grow. Products are no longer differentiated by their features alone but through great user experience. This process prioritizes the customer above all else which makes the product or service stand out amongst its competitors. The international crowd has been buzzing about UX for several years now and the local community is quickly catching up.
"We feel our events are a bit different to others," shared UXMNL co-founder Phil Smithson.  "We passionately value attendees' learning over anything else and want to make sure that when you to attend our events they really learn something and get added value which you can use in their working lives. This is why we offer interactive exercises to hit home the learning points."
UXMNL's approach to its goal of making outstanding customer experience the norm in the Philippines is two-fold. Firstly, to teach consumers to expect outstanding customer experiences and secondly, educate companies on how to create them. Great innovation is not the product of a single individual's effort but the collective effort of many people trying to solve the same problem. The activities experienced at UXMNL 2015 while on the surface are fun and exciting also have the potential to produce a good, efficient and effective solution to real problems many groups are trying to solve. Applying those fun and exciting activities could result to a life-changing solution and in the same time empowerment to participants solving the problem to make a difference in their own little way. This kind of collaboration encourages teams to contribute, engage and involve themselves in solving our world's problems. – Rappler.com