This is AI generated summarization, which may have errors. For context, always refer to the full article.
Following concerns raised by a global airline group, the government is reconsidering its plan to build the next international hub in Pampanga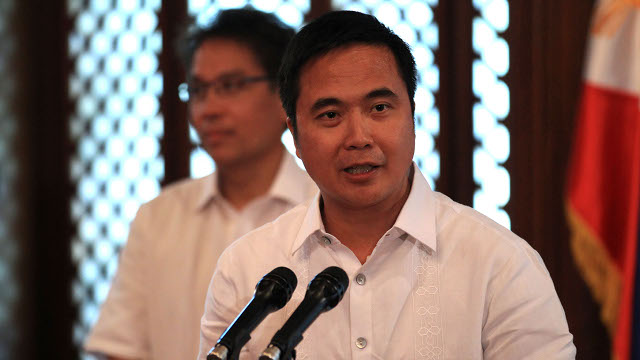 MANILA, Philippines – Under a new leader, the Department of Transportation and Communications (DOTC) is now wavering on its original plan to make the airport in Clark, Pampanga, the main gateway to the Philippines.
Joseph Abaya, who held his first press briefing as DOTC Secretary on Monday, October 22, said that despite the pressing congestion issues at the Ninoy Aquino International Airport (NAIA) located in capital Manila, the Diosdado Macapagal International Airport (DMIA) in a sprawling area in Clark is not yet the sure-fire alternative.
"Clearly there is no decision yet, based on what I've heard and how I've been briefed, that we're really going to Clark," he told reporters, highlighting issues he inherited, particularly the long-stalled NorthRail project meant to ease access between Manila and Clark.
"I'm still trying to form if there is indeed a consensus to move there because there are a lot of conditions before that could be viable, (such as) the study of a speed rail (and) the winding down of NorthRail. So there's a lot of prerequisites before you could clearly say we are definitely moving to Clark," he added.
Under previous Transportation Secretaries Jose "Ping" de Jesus and Mar Roxas, the government had supported a strategy of transferring the main international aviation activities to DMIA, which sits on a former US air force base and has opportunities for future expansion given the exponential growth in the airline industry.
Another airport
In late September, a group representing global airlines, International Air Transport Association (IATA), objected to the plan pointing out that Clark is far from Metro Manila and difficult to access.
Clark is about 80 kilometers from the capital and the China-funded NorthRail project, which was meant to speedily move passengers that distance, has been stalled.
Moreover, a member of IATA, Philippine Airlines (PAL) has proposed to build an international airport close to Manila. The flag carrier which is managed by San Miguel Corp. has yet to disclose the location of the proposed new airport but has said it will be closer to Manila. PAL President Ramon Ang said the group was already in talks with investors as of August.
Abaya pointed out that IATA could be "biased because they serve foreign airlines." Many of the groups members are legacy carries like PAL, while Clark is currently positioned to help budget carriers mount low-cost flights. 
He also said "[IATA doesn't] bare the headaches of bursting terminals or delayed flights," a problem which weighs heavily on the government.  
Clark's advantage
Clark has not been completely shelved. Abaya pointed out that the location still has a number of advantages.
"Really, the advantage of Clark despite its distance is the existing infrastructure and the available area. It will be quite challenging to find a 2,000 to 2,000 plus hectare property completely cleared with an existing runway and a half. Malaking advantage yun," he said.
He denied that there is an official proposal to construct a closer airport in Bulacan. "We have not heard formally from anyone who wants to build an airport in Bulacan," said Abaya.
And in the next breath he raised concerns that a privately funded airport could cost the government more money in the long run. Clark already has a runway. Whereas "if you're starting from scratch, (it will be) quite expensive," he said.
"Possibly proposals that come in will be purely privately funded. So when it's privately funded you have to ask how much would it cost to government, to our people," he added.
He was frank admitting that a new terminal was needed despite improvements at the current gateway, the Ninoy Aquino International Airport (NAIA) in Manila. "I'm confident there will be problems [without expansion]," he said.
He explained that 48% of terminal 3 is not being used but that the "whole NAIA complex is operating at capacity."  – Rappler.com