An ICT group insists there's no sufficient spectrum for more competitors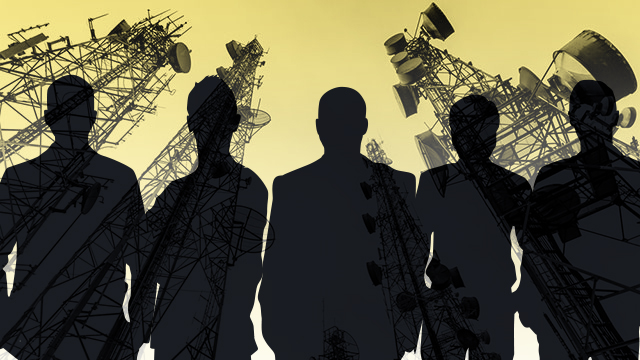 MANILA, Philippines –  Five new, small local players have entered the Philippine telecommunications industry, after their franchises were approved by Congress and lapsed into law last June 30.
These new telco players are Avocado Broadband Telecoms Incorporated (Republic Act No. 10895), Ama Telecommunications Incorporated (RA No. 10897), Infinivan Incorporated (RA No. 10898), Metro Connections and Telecom Corporation (RA No. 10902), as well as Megamanila Telecom Corporation (RA No. 10903).
These companies were given a "franchise to construct, install, establish, operate, and maintain telecommunications systems in the Philippines."
Their franchises have been approved by Congress and lapsed into law last June 30 under the current administration.
"Avocado Broadband was established by a group of cable operators in Luzon and they plan to use their cable lines to provide services to the countryside," Senator Paolo Benigno Aquino IV said on his official Facebook page on Monday, October 31.
SEC filings of Avocado Broadband showed that former senator Ramon Magsaysay Jr is the chairman of the board.
Magsaysay was among whistleblower Benhur Luy's list of senators who allegedly dealt with Janet Lim Napoles' non-governmental organizations, which he later on denied.
Infinivan's general information sheet (GIS) filed before the SEC showed that the company engages in the business of constructing, installing, establishing, acquiring, leasing, and operating wire/wireless networks, stations, and services in the Philippines and other countries.
Infinivan has two subsidiaries – CorporateONE Incorporated and Japan-based IPS Incorporated.
Latest SEC data don't show any GIS submitted by Metro Connections and Megamanila.
Not in SEC database
A check at the Securities and Exchange Commission (SEC) showed that Avocado Broadband, Infinivan, Metro Connections and Telecom, as well as Megamanila Telecom are registered. (READ: San Miguel's sale of telco business: Will consumers benefit?)
But there was no Ama Telecommunications Incorporated registered with the SEC – only a company named AMA Telecommunications & Electronics Learning Center Incorporated in 13 areas.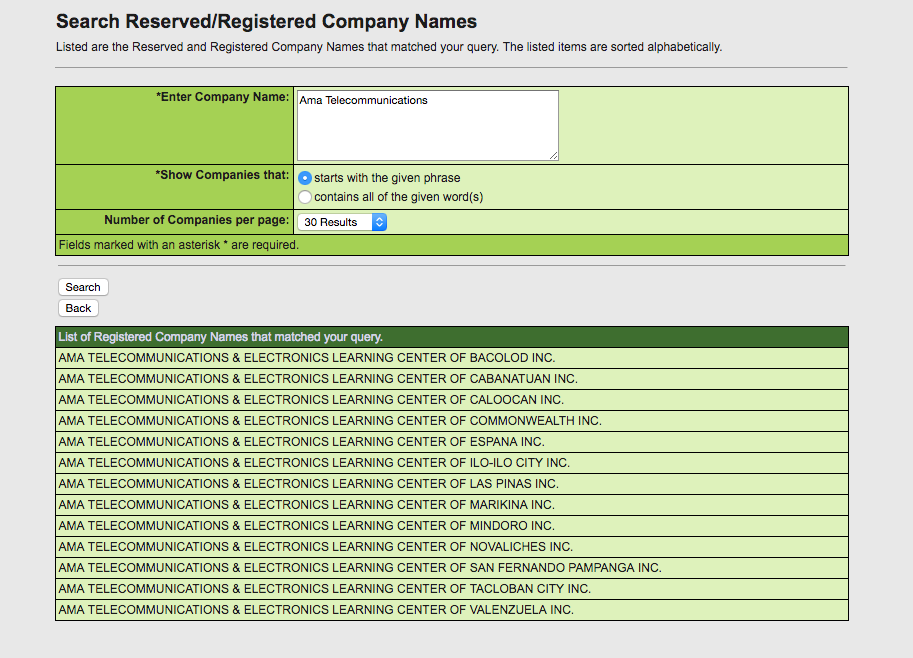 "We hope that by supporting newer and smaller players in the telecoms industry and allowing them to compete with the established companies, we can push the quality of internet services up while driving down prices," Aquino said.
For Winthrop Yu, chairman of the Philippine chapter of the Internet Society (ISOC), new entrants "will be good for the sector, for business development, and for consumers."
"But as to how will they perform? It's too early to tell. Will they actually compete? Do they have the means and possibly partners to do so? More questions than answers at this point," Yu told Rappler.
National Telecommunications Commission (NTC) Commissioner Gamaliel Cordoba has yet to reply on how much spectrum frequency the regulator gave these new players.
Once they launch their services, these companies will be competing with the country's two telco giants, PLDT Incorporated and Globe Telecom Incorporated, and other small players.
Extension of franchises
Other than these new telco franchises, the extension of the franchises of 4 other companies were also deemed approved after lapsing into law last June 30: Byers Communications Incorporated (RA No. 10887), Corona International Incorporated (RA No. 10889), Philippine Telegraph and Telephone Corporation (RA No. 10894), as well as Bell Telecommunication Philippines Incorporated (RA No. 10900).
For ICT advocacy group Democracy.Net.PH, even if President Rodrigo Duterte opens up the telco industry to foreign competitors, "they would not have sufficient spectrum to operate and thrive" as the spectrum is "almost fully occupied by the two telcos (PLDT and Globe)."
After the controversial sale of San Miguel Corporation's telecommunications assets to PLDT and Globe for about P69.1 billion, the two giants own nearly 80% of the total available and allocatable spectrum, inclusive of guard bands, according to the National Radio Frequency Allocation Table (NRFAT).
"The remaining 20% of spectrum, which the NTC has recently trumpeted that it will auction off, are not all allocatable spectrum, some of it will not be usable because it has guard bands," Democracy.Net.PH said in its position paper.
"There is not enough spectrum to be attractive for the entry of even just one potential new player; as in basketball, any potential third player has been boxed-out by the duopoly," the ICT advocacy group said. – Rappler.com