Bookmark and refresh this page for the latest information on flight cancellations due to Tropical Depression Odette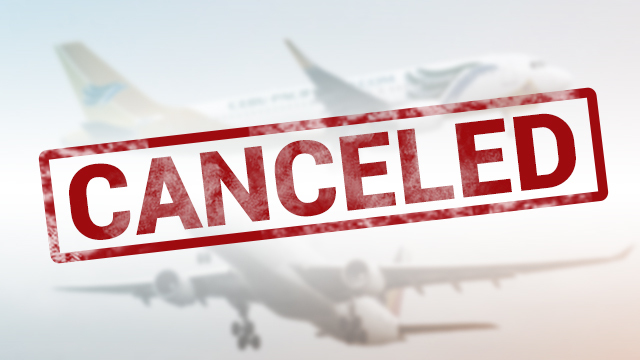 Please refresh this page for updates.
 MANILA, Philippines – A number of domestic flights heading toward Northern Luzon were canceled as Tropical Depression Odette neared the province of Cagayan, according to the Manila International Airport Authority (MIAA).
Below are the canceled flights for Thursday, October 12. 
Philippine Airlines (PAL Express)
2P 2014 – Manila-Tuguegarao
2P 2015 – Tuguegarao-Manila
Cebu Pacific
5J 504 – Manila-Tuguegarao
5J 505 – Tuguegarao-Manila
5J 506 – Manila-Tuguegarao
5J 507 – Tuguegarao-Manila
Odette is expected to make landfall in Cagayan on Thursday evening. – Rappler.com