Underemployment refers to workers wanting to spend more hours at work to earn more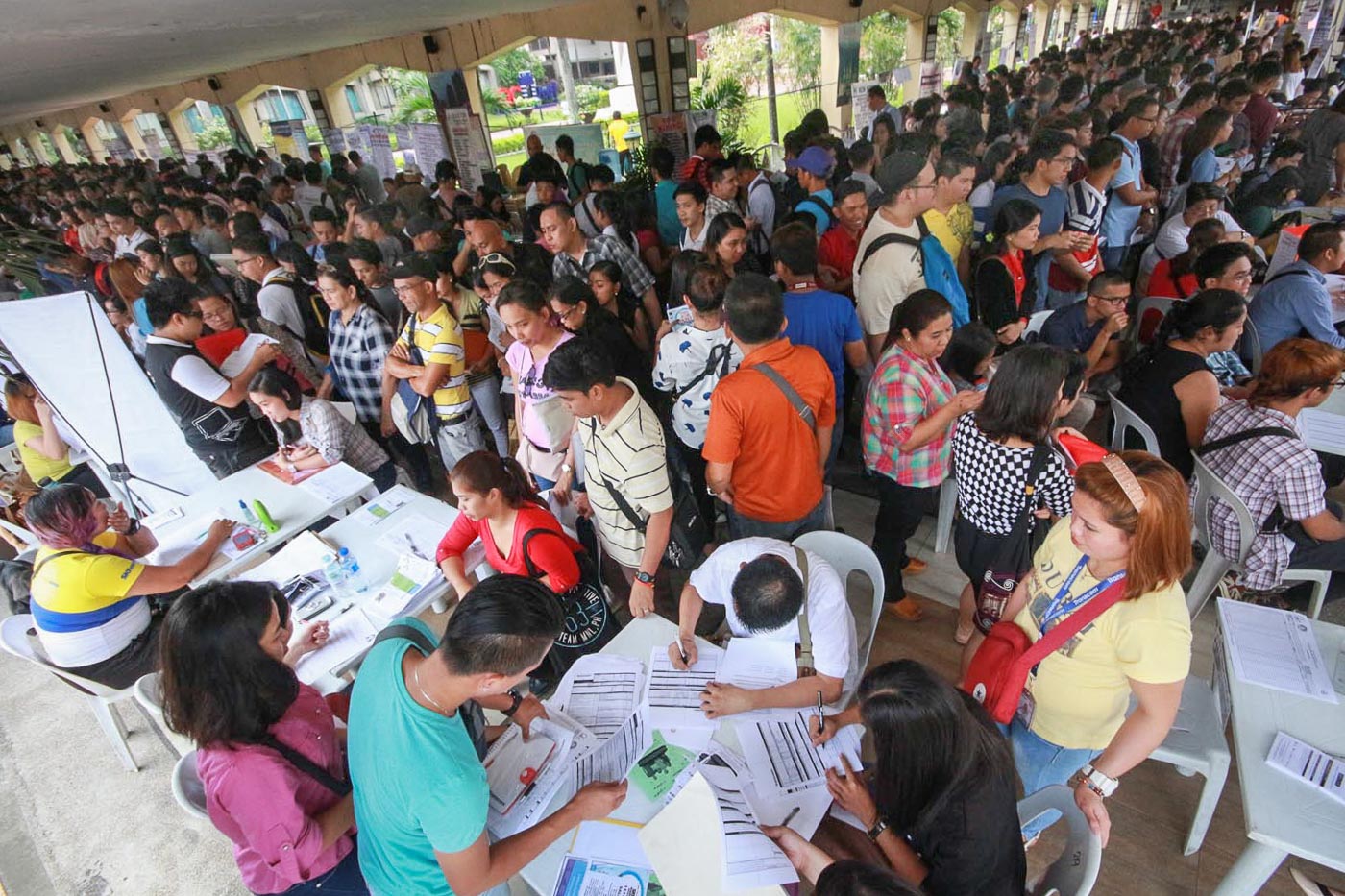 MANILA, Philippines – The number of employees seeking additional work hours reached its lowest rate in a decade.
Based on the latest Labor Force Survey (LFS) of the Philippine Statistics Authority (PSA), the underemployment rate was at 15.9% back in October. This is 2.1% lower than the 18% rate during the same month last year.
The National Economic and Development Authority (NEDA) also noted that it is the lowest underemployment rate since 2007.
The numbers in areas outside Metro Manila also improved by 2.6%, with only 17% of the total employed population considered underemployed compared to 19.6% in 2016.
Underemployment refers to workers wanting to spend more hours at work to earn more. (READ: PH unemployment rate drops to record low 5.7%)
The number of salaried workers and those with stable wage also increased by 624,000, while the rate of vulnerable workers such as those self-employed and unpaid family members dropped to 33.9% in October compared to 36.3% in the same month last year.
"The lower underemployment rate and the higher proportion of wage and salary workers indicate improvement in the quality of employment in the country," said Socioeconomic Planning Secretary Ernesto Pernia in a statement.
Monitoring agriculture
Despite the improvement, however, Pernia said the Philippines should monitor the agriculture sector, which shed 1.4 million workers in this round of the LFS.
"[The] agriculture sector is very vulnerable to risks including natural and man-made hazards. The government should strengthen early warning systems and social protection programs," he explained.
Agriculture accounts for 25% of the country's employment.
Meanwhile, the services and industry sectors, which account for a combined 75.1% of the total labor force, saw higher employment rates of 5.2% and 4%, respectively.
But overall, the country's employment rate slightly decreased from 95.3% to 95%, down to 41.6 million. (READ: Asia Pacific lags in social protection spending – UN survey)
NEDA also pushed for an increase in labor force participation among women through the implementation of policies such as the following:
– Rappler.com