GCash and Alipay launch a new QR code for Chinese Alipay users in the Philippines, while Filipino GCash users would eventually be able to pay via their digital wallets in China, too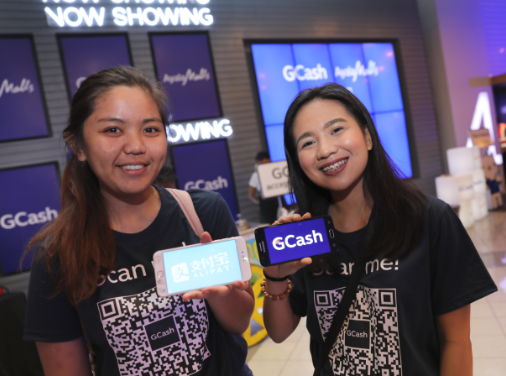 MANILA, Philippines – Globe Telecom's fintech arm, Globe Fintech Innovations Incorporated or Mynt, launched an initiative to allow payments on its GCash digital wallet to be seamlessly compatible with the world's largest mobile payment platform, Alipay.
Mynt and the Ant Financial Services Group, which operates Alipay, recently announced "a new QR code solution, which will enable local merchants to accept payment from both local users using GCash and Chinese visitors using Alipay via one single connection."
The service will be rolled out over the next few weeks across GCash's merchant network.
"By jointly establishing this QR code with Alipay, all merchants working with GCash will be able to accept Alipay as a payment option for Chinese travelers in their stores, while also catering to the local user pool that have now grown to love our cashless lifestyle app," said Mynt chief executive officer Anthony Thomas.
"We are hopeful that our merchants can benefit from the increased footfall and revenue stream brought by the increasing number of Chinese tourists coming to the country," he added.
Founded by Chinese tech icon Jack Ma, Ant Financial invested in Mynt last year, turning it into a joint venture along with Globe and the telco's parent firm, Ayala Corporation.
GCash to go global soon
At the same time, Globe CEO Ernest Cu said the telco is working towards giving GCash users the same integration with Alipay and its affiliates, starting with China.  
"[The integration] is on the roadmap. We're still figuring out how long it's going to take. My goal is before the end of the year," Cu said at the recent launch of Globe Gaming.
"This [compatibility] will not only be in China. The objective is to have it be used in all of the Alipay-affiliated countries. That includes India, Malaysia, Thailand, and Indonesia, maybe even in Singapore with Singtel, though China will be first," he added.
The Globe head noted that Filipino tourists would be able to benefit.
"We want to make it compatible so that travel will be easy. It's very, very difficult to use cash in China now and you cannot get Alipay unless you are a local, so hopefully GCash will be the vehicle for Filipino tourists in China as well," Cu said. – Rappler.com