Finance Undersecretary Karl Kendrick Chua says the government would lose P62 billion in revenue upon the implementation of the proposal in 2021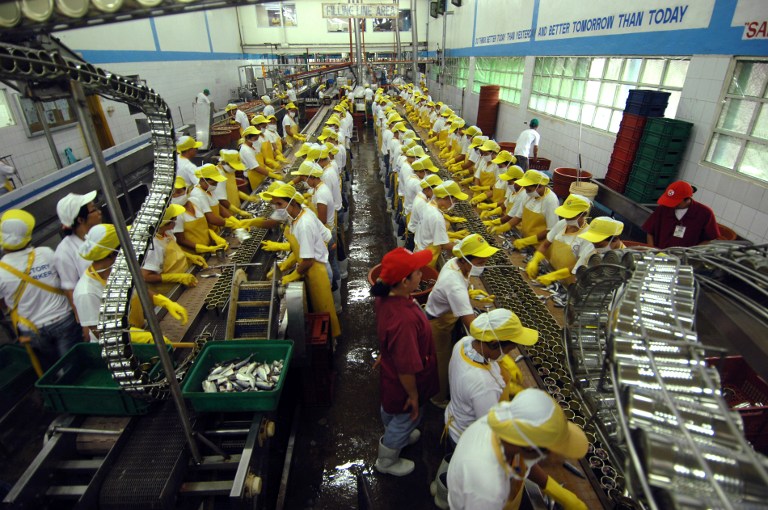 MANILA, Philippines – The substitute bill of the second package of Tax Reform for Acceleration and Inclusion (TRAIN) was passed by the House ways and means committee on Tuesday, August 7, under a different name.
The unnumbered bill is now dubbed Tax Reform for Attracting Better and Higher Quality Opportunities (Trabaho). Proponents of the bill said the new name better reflects its objectives. (READ: EXPLAINER: Why the government is pushing for 2nd TRAIN package)
"The goal of the bill is to create jobs by attracting the right set of investments through incentives," Quirino Representative Dakila Cua, chairman of the House ways and means committee, said in a mix of English and Filipino after the panel's hearing.
The measure aims to cut corporate income taxes by 2 percentage points per year starting 2021, eventually bringing down the current 30% to 20% by 2029.
The Department of Finance (DOF) initially proposed to bring taxes down to only 25%.
Trabaho also seeks to rationalize fiscal incentives or remove certain perks. The consolidated bill retains the current incentives for two years, for investors to have enough time to adjust to the new tax scheme.
The DOF estimated that the government lost some P178 billion in potential revenue in 2016 due to redundant tax incentives.
Losses
Finance Undersecretary Karl Kendrick Chua admitted during the hearing that the government would incur a revenue loss of at least P62 billion upon the implementation of the bill in 2021. 
The DOF previously said the proposal would be revenue-neutral or would not result in a gain or loss of funds.
Chua said the agency will do its best to catch up and "offset [the loss] somehow" from savings through the rationalizing of fiscal incentives.
He also expressed confidence that the consolidated bill contains the most important proposals. The DOF wants incentives to be "time-bound, targeted, performance-based and transparent."
Chua also stressed that the inflationary effects of Trabaho would be "very minimal."
Priorities 
According to Cua, the measure gives preference to projects in less-developed areas.
"We are moving to an incentives regime that is biased to development outside of metro or urban areas. They will enjoy a longer incentive package. We want the countryside to develop," the lawmaker said.
He also hinted at the possibility of companies having a longer period of incentives, provided that they can create more jobs and are aligned with the country's development goals. (READ: PEZA, Board of Investments challenge 2nd TRAIN package)
Meanwhile, Chua said schools and hospitals will not be given preferential treatment despite calls from various groups. (READ: Private hospitals warn TRAIN 2 will jack up medical bills)
"If they want to pay lower tax, they must first be good schools and hospitals…. This is good for the people because they will be going to good institutions that deliver," Chua said.
A counterpart bill was filed in the upper chamber by Senate President Vicente Sotto III. – Rappler.com