House Majority Leader Rolando Andaya says the report will aid lawmakers in crafting better laws that would punish rice hoarders and price manipulators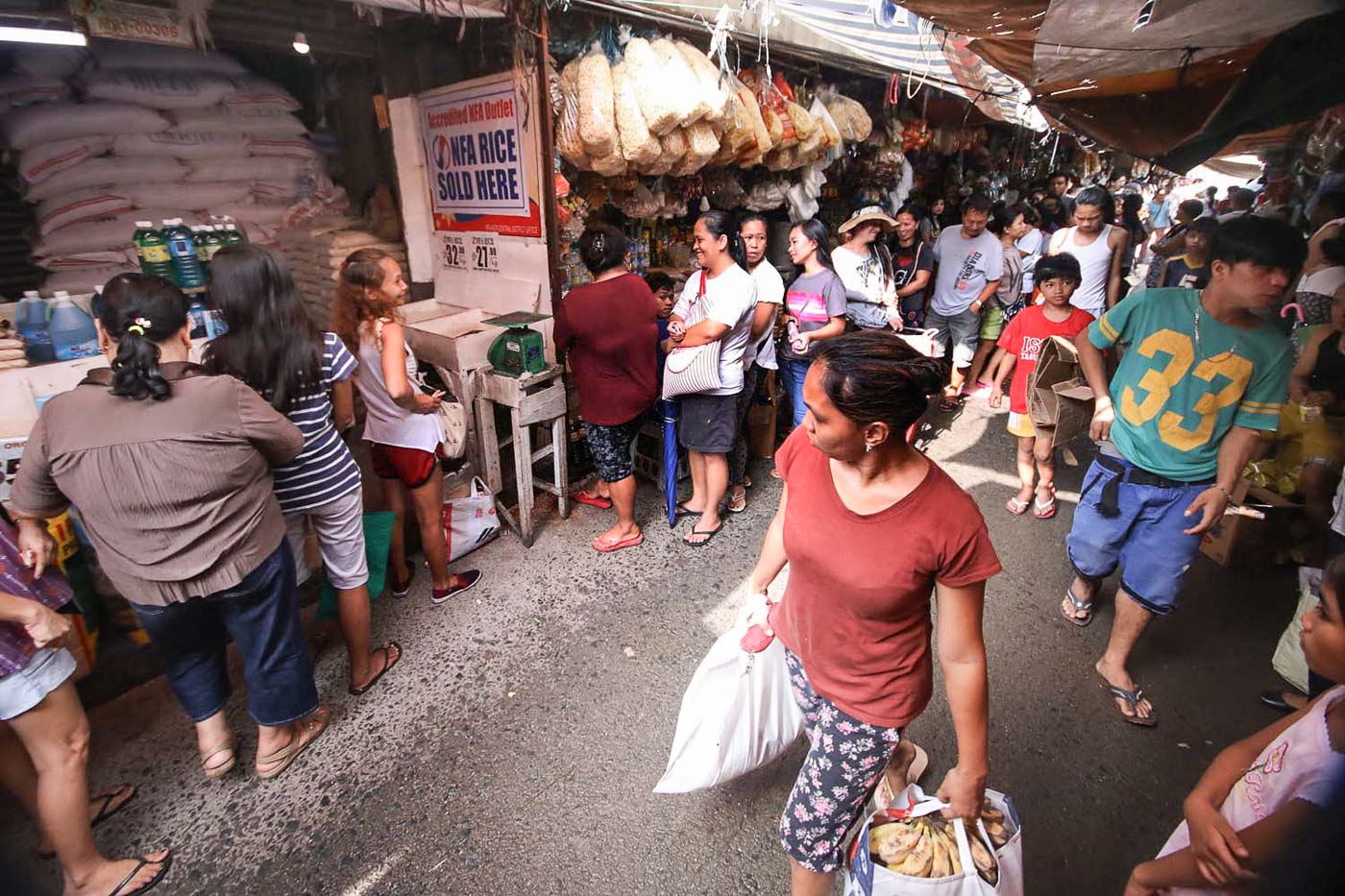 MANILA, Philippines – The House of Representatives will ask the National Price Coordinating Council (NPCC) to submit a report on what it has done so far to address the soaring prices of goods.
Majority Leader Rolando Andaya said the House leadership wants to know from the NPCC members themselves "if there is really widespread hoarding and illegal price manipulation taking place." (READ: EXPLAINER: How inflation affects you) 
"Malaki ang maitutulong ng report ng NPCC para malaman kung may dapat pa ba kaming gawin sa Kongreso para i-review ang batas at dagdagan ang kapangyarihan ng executive department laban sa mga hoarders at price manipulators," said Andaya in a statement on Monday, September 10.
(The report from the NPCC will be a big help in determining what Congress needs to do in terms of reviewing laws and strengthening the powers of the executive department over hoarders and price manipulators.)
"A national price picture will give us an idea [of] where enforcement should be tougher, and where stocks should be rushed," he added.
The NPCC is chaired by Trade Secretary Ramon Lopez and is composed of other Cabinet members from the agriculture, health, environment, local government, transportation, communications, justice, and energy departments. 
The council also includes the chief of the National Economic and Development Authority and representatives from various sectors like consumers, agricultural producers, traders, and manufacturers.
The House wants the NPCC to submit the report to Congress as parts of the country continue to suffer from a shortage in rice supply and rising inflation, which hit 6.4% in August. (READ: Consumers turn gloomy over Philippine economy in Q3 2018)
According to Andaya, the NPCC may recommend that the executive branch resort to "drastic measures" to protect consumers if the council confirms that hoarding and profiteering are causing soaring inflation. 
Citing Section 7 of Republic Act No. 7851 or the Price Act, Andaya said the NPCC may recommend the imposition of a price ceiling on any basic commodity in cases of "widespread acts of illegal manipulation" and "whenever the prevailing price of any basic necessity or prime commodity has risen to unreasonable levels."
Andaya earlier urged the government to go after rice hoarders and price speculators, calling them the "bigger pests" plaguing the country's economy. – Rappler.com