(4th UPDATE) Inflation again slows down in March. Will the central bank now cut interest rates?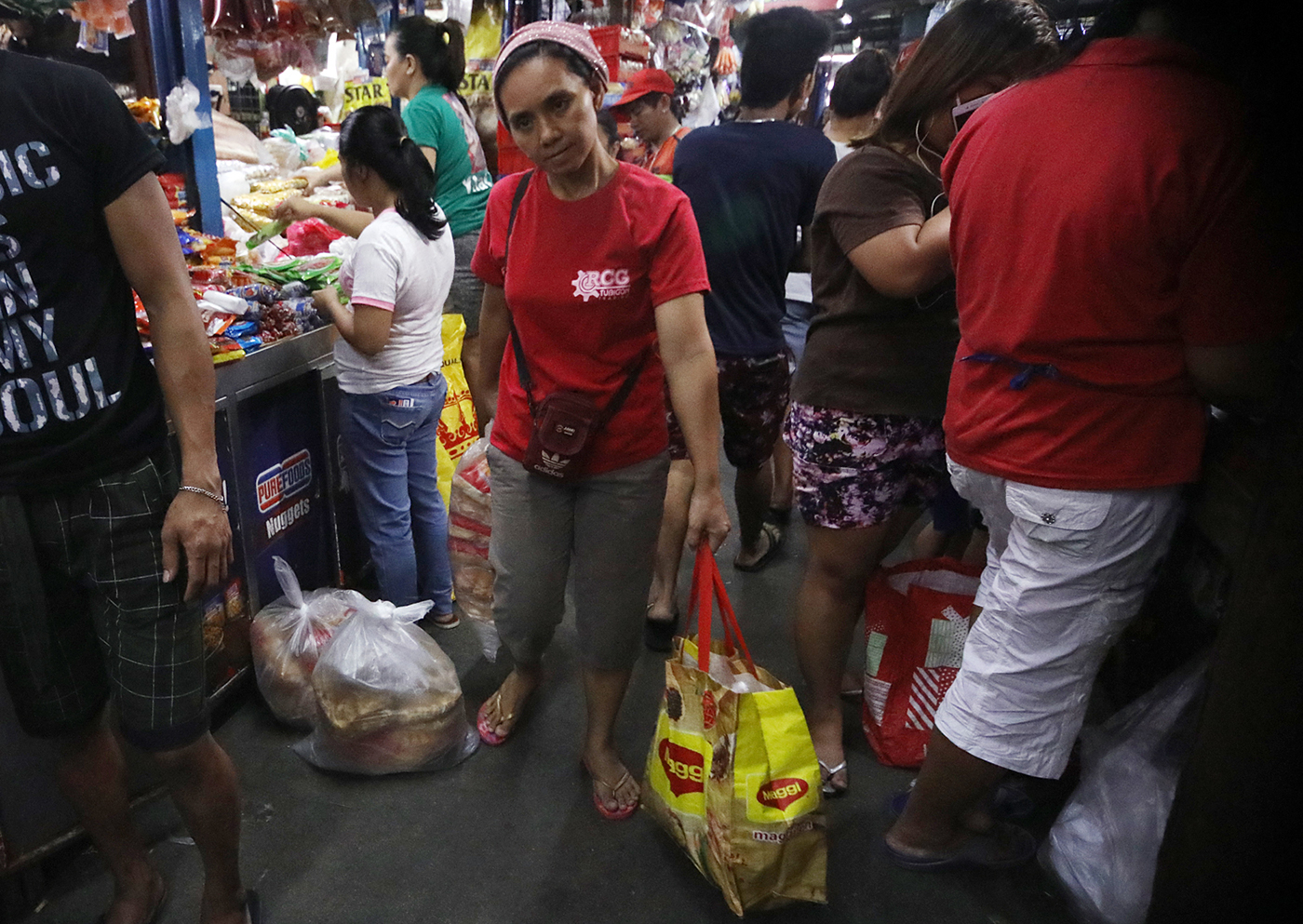 MANILA, Philippines (4th UPDATE) – Inflation or the increase in the prices of goods eased further to 3.3% in March, the Philippine Statistics Authority (PSA) announced on Friday, April 5.
The latest figure sits comfortably within the target range of 2% to 4%. It is also the lowest inflation rate since January 2018.
The year-to-date average is now also within the target band at 3.8%.
"The main drivers in the downtrend of inflation in March 2019 were food and non-alcoholic beverages (3.4%), and alcoholic beverages and tobacco (10.8%)," said the PSA.
A slowdown was also observed in housing and utilities (3.4%), health (3.9%), communication (0.3%), and restaurant and miscellaneous goods and services (3.7%).
Economists of the Bangko Sentral ng Pilipinas (BSP) earlier said that the cooling of inflation was due to lower prices of rice and other agricultural products.
Meanwhile, oil prices and electricity rates provided the upside pressures for March. (READ: EXPLAINER: How inflation affects you)
Regional inflation
Inflation in the National Capital Region (NCR) was slower than the national average at 3.2%.
All commodity groups posted slower annual markups, except for transport and recreational expenses.
Areas outside NCR posted an inflation rate of 3.4%.
All regions registered slower annual inflation, except the Cordillera Administrative Region which retained its previous month's annual rate of 2.5%.
The lowest inflation among regions was in the Zamboanga Peninsula at 2%, while the highest rate was registered in Mimaropa at 4.8%.
El Niño, other risks
Experts expect inflation to remain within target range until 2020.
But the BSP warned that "the possibility of a stronger and prolonged El Niño episode together with the continued rise in global crude oil prices provide upside price pressures over the near term."
The central bank added that it will "keep a close watch over price developments," especially amid the deadlock over the 2019 national budget and the "continued uncertainty in the global economic environment."
The BSP Monetary Board's next policy meeting will be on May 9. It kept the benchmark interest rate high at 4.75% in its March 21 meeting.
The National Economic and Development Authority (NEDA) also warned of risks, including El Niño which is hurting the agriculture sector.
"Despite the further easing of headline inflation in March 2019, the government will remain vigilant for risks such as the El Niño phenomenon, higher rates of electricity and water, and the volatility in global oil prices," said Socioeconomic Planning Officer-in-Charge Adoracion Navarro in a statement.
"A prolonged dry spell may affect the prices of food and utilities in the short term," she added.
NEDA will lead the inter-agency El Niño Task Force, which will address concerns on food, water, energy, health, and safety.
Inflation hit a 9-year high of 6.7% in October 2018, pushing up last year's average to 5.2%. – Rappler.com