(UPDATED) Without any challengers for its unsolicited airport proposal, San Miguel Corporation is set to build the New Manila International Airport in Bulacan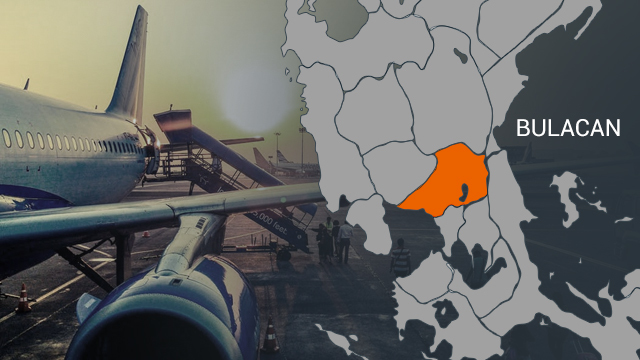 MANILA, Philippines (UPDATED) – San Miguel Corporation (SMC) is set to build the planned airport in Bulacan, as no other firms challenged its proposal during the bidding set by the Department of Transportation (DOTr) on Wednesday, July 31.
The P735.6-billion unsolicited airport project in Bulakan town in Bulacan will serve as the alternative gateway to the congested Ninoy Aquino International Airport. It will be named the New Manila International Airport (NMIA).
Unsolicited projects undergo a Swiss challenge, which requires an invitation to other companies to make competing offers while giving the original proponent the right to match them.
Since there were no competing offers, the DOTr is set to award the project to SMC, pending some documentary requirements that the conglomerate has to submit.
In a text message to Rappler, SMC president Ramon Ang said "they will comply" with the documentary requirements.
Transportation Assistant Secretary for Procurement and Project Implementation Giovanni Lopez, who leads the Bids and Awards Committee (BAC), said SMC has 20 days for submission.
"There are some conditions that should be complied with. These include post performance security, proof of commitment, among others, as stated in the law," said Lopez.
He added that the notice of award would be issued immediately after a recommendation from the technical working group. This will also have to be approved by the DOTr Aviation and Airports Sector.
The notice to proceed is expected to be issued sometime in August or the first week of September.
The DOTr is targeting to begin construction before the end of 2019, with the NMIA operational 4 to 6 years from the start of construction.
Construction, operation, maintenance
Under the proposal, SMC will cover the construction, operation, and maintenance of the airport on a 2,500-hectare land in Bulakan, Bulacan. It would have 4 parallel runways, with space for two more if needed.
It would be designed to have a capacity of 100 million passengers annually, and could be expanded to 200 million passengers.
"The project will also include the construction of an 8.4-kilometer tollway that will connect the NMIA to the North Luzon Expressway in Marilao, Bulacan," said the DOTr.
Meanwhile, the Public-Private Partnership (PPP) Center denied speculations that it tried to block the project.
"In light of media queries, the PPP Center would like to clarify that it did not request the Department of Transportation to stop the New Manila International Airport [project]," said the PPP Center.
"Earlier today, the PPP Center participated in the bid submission and opening of bids for the project. The PPP Center is an observer and non-voting member of the Special Prequalification, Bids and Awards Committee," it added.
Since the DOTr published the invitation to submit comparative proposals in April, no other firms have expressed interest to compete against SMC's proposal.
While Socioeconomic Planning Secretary Ernesto Pernia said the project was "not a priority" in 2017, the original proponent status was awarded to SMC in October that year. – Rappler.com