A social enterprise development expert discusses 4 strategies that can help start-ups succeed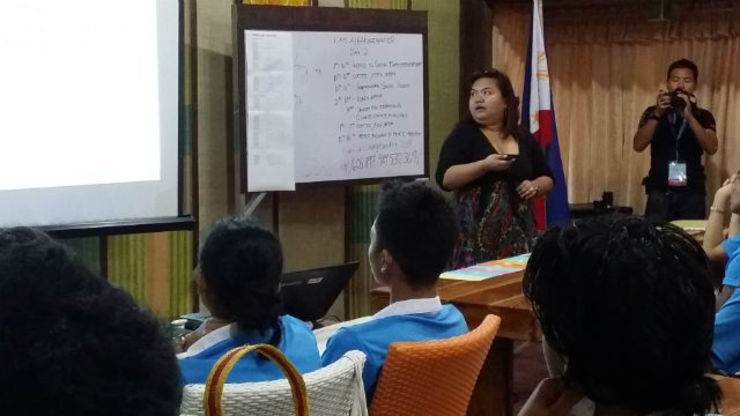 TAGBILARAN CITY, Philippines – How do you make social enterprises work? What are the best strategies to adapt to make sure business startups are sustainable?
As part of the British Council Philippines' I Am A Changemaker ideation camp, Emilenn Sacdalan-Pateno, chief operations officer of the Social Enterprise Development Partnerships, Inc (SEDPI), discussed on October 21 the best strategies that young entrepreneurs should follow  to succeed in creating social enterprises.
"Social enterprise has only been gaining popularity recently but a lot of people have been doing it for a very long time. It's the awareness that business is not enough so you have to take a look at the environment and the people," Pateno said.
Pateno added that there are 4 strategies on social enterprise that have made past start-ups succeed:
Empowerment strategies

Social inclusion strategies
Intermediation strategies 
Resource mobilization
SEDPI is a capacity-building institution that trains other groups in micro-finance, financial literacy, and social entrepreneurship.
People involvement
According to Pateno, an empowerment strategy is used when you enable marginalized sectors to own and control social enterprises so that they may reap maximum benefits. This can be done directly (like cooperatives) or devolutionary, where a social entrepreneur organizes a community. (READ: Social entreprenuers and farmers for social change)
"If you really want to be poverty oriented, you do the empowerment strategy. You really start the social enterprise with the marginalized sector. You make sure that primary stakeholders will not be forever dependent on the social entrepreneur," Pateno said.
A common example of empowerment strategies are when farmers are organized to create their own cooperatives by an organizing agent. 
Social inclusion strategies, on the other hand, are used to assist a group of people marginalized by virtue of physical or psychological conditions. These people are included in the process of creating funds for themselves. 
Cancer warriors foundation, where funds are raised for the treatment of cancer patients while involving them in the process, is an example of this strategy, Pateno said.
She added: "You can't just do empowerment with a marginalized sector who can't participate with the society. If you're targeting primary stakeholders who are socially excluded, then you do the social inclusion. In empowerment, you assume that the stakeholders have skills to begin with."
Managing resources
The third strategy, Pateno explained, is the intermediation strategy, where products and services are provided to the marginalized community to help improve their livelihood. This is mostly used in microfinance institutions and market-based housing projects.
"Intermediation is the most detached because you just produce the product and services that would cater to the needs of the poor," Pateno explained.
Resource mobilization, the fourth strategy, is when a business generates income to finance the operations of its core programs. This is used in businesses that promote advocacy.
"This is when earning money and the core passion is separate. Since a lot of advocacies are not income generating by themselves, it's hard to pursue unless you're very donor-led. You do resource mobilization to keep your advocacy going," Pateno added.
What works best?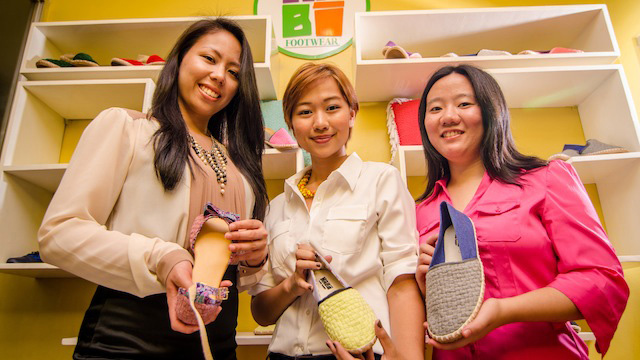 But how can social entrepreneurs determine which strategy is best applicable to their business? Pateno said they have to look at the market.
"At the end of the day, you have to look at who will buy and consume your products. Take a look at their demand and the best way to address it," she said.
Pateno added: "The demand is usually rooted in a social problem. There will be a demand for a certain solution and if you can provide that solution, that's when you ask what your strategy will be." (READ: Social entrepreneurship: Ending poverty from the bottom up)
But business practices are never set in stone and Pateno explained that the 4 strategies can be used simultaneously. "It all depends on the context. You can have multiple strategies depending on your business."
'Feel good factor'
The best definition of social entrepreneurship involves 3 Ps – People, Profit, Planet – that are all crucial to the development of a country like the Philippines.
"You can't just do business by abusing the environment or abusing people. Because of the changes in the economy and the society, there is a need to really evolve the traditional way of looking at business," Pateno said.
But while social enterprises had been increasing in the past years, Pateno said some people only pursue it because of the "feel good" factor.
"A lot of these people are doing it because it's nice to hear. Our problem with people starting social enterprises is that they don't have continuity. They start this when they are students but they lose the idealism when they graduate," she added.
The ideation camp brought together 41 young entrepreneurs from across the country to exchange ideas and best practices in business. Five winning pairs will be given seed funds of P100,000 ($2,300*) each to implement their ideas after defending their projects.
Pateno challenged the young entreprenuers: "The biggest challenge of social enterprise is how to manage it. It sounds good when people pitch it, but how do you operationalize it? It's not just about making the product and helping the community, it comes with all the paperworks." – Rappler.com 
See other stories from the British Council's I Am A ChangeMaker ideation camp following here:
*$1 = P44.82