Cyburban, a Philippine-made app, aims to pump your adrenalin through shared experiences via customizable events, games, urban races of all kinds
The criticism with much of digital entertainment – apps, video games, online videos, and so on – is that it promotes a sedentary, stare-at-the-screen lifestyle.
But what if there was digital platform that actually encouraged interaction with the real world? Enter Philippine-made Cyburban.
Cyburban was founded by Ari Bancale after watching a 15-second teaser for the first season of The Amazing Race. Bancale wanted to digitize that same experience so that there was no need for clue givers. In 2008, he hosted an urban race for his mountaineering group, putting the clues online.
"After each checkpoint, the teams had to look for an Internet shop, go to our group's website, and answer the questions based on the completed tasks before they got the next clue," Bancale said, adding that the demand to participate in this test run had been very high.
While the experiment validated Bancale's idea, he knew he had to make an app to make urban races and other similar competitions easier to organize.
So in 2013, he founded a game development team so he could build it himself.
Creating a shared experience
The target demographic of the Cyburban platform, which is now available on both Android and iOS, are event organizers. Bancale wanted them to use the Cyburban platform to organize and gamify all kinds of events – not only urban races.
Examples include everything from conferences and fundraisers to bazaars and bar crawls. These can be leveled up through such game elements as treasure hunts, trivia questions, interactive puzzles, and more – Cyburban events, you see, are completely customizable. The company monetizes through registration fees; either full profit, revenue share or sponsorships for the whole event or in tiers.  
Bancale got most of his sales leads through event marketers presence on Facebook and Twitter. But convincing them, especially early on, was not as easy. They simply could not see what the app could do without an actual event.
"So we had to pilot the app in events for discounted rates or ex-deals," Bancale said. "It worked out in the end."
Cyburban's value proposition – once event organizers began to try the platform out – was pretty evident.
The platform promotes values that any company, institution, or organization would want to foster in their members through shared experiences. The heart of Cyburban, after all, is the social element – the platform is merely a way to facilitate it.
"The nature of adventure races, street smarts, creativity, resourcefulness, environmental awareness, and practical decision-making are only a few things that our participants can improve," Bancale said.
Beyond those characteristics, the physical nature of the events also encourages fitness and general well-being.
Adventuring across the world
The Cyburban team usually needs about two months to customize a game for a client, but Bancale said that they have successfully deployed 3 games for 3 different events in less than a week.
No matter the event, Bancale seeks to build an exhilarating environment through competition and the creation of new experiences. "'It's exactly what I imagined The Amazing Race would feel like,'" Bancale said, quoting one of his early users.
Among Cyburban's many features that endear it to its users are real-time scoring and the digital deployment of challenges. In tandem, Bancale believes that these features make for a simpler and less stressful context for the logistics of a game.
Despite the generally positive reception to Cyburban, Bancale admitted that building a real-time app was not as easy as his team would thought it would be.
One of the biggest problems that the Cyburban team has to contend with is the slow and oftentimes unreliable Internet in the Philippines. They are creating workarounds.
"We are putting extra effort to have offline content available to events that do want to rely on the Internet," Bancale said. "We are also looking at mesh technology to create our own mini-Internet."  
The fact that the Cyburban team may need to insert themselves into some games suggest that it will be more challenging for them to scale in comparison to other tech companies. Most apps, after all, do not intersect as heavily with the real world.
In response, adventure events run through Cyburban can be scaled up to include more participants without the need for additional staffing. Their events can also be extended as the organizer sees fit, going anywhere from a quick 15-minute game to a year-long challenge.
Bancale said that these selling points mark a significant leap from how most games are currently run and organized. "Jumping from pen and paper to real-time and mobile technology is a big scale all by itself," he shared.
"There are very few players and the global market is ready for us." – Rappler.com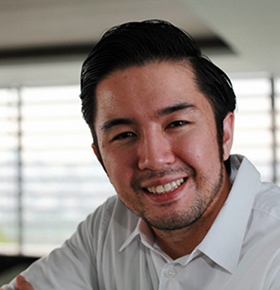 Rappler Business columnist Ezra Ferraz is also the chief content officer at ZipMatch, a tech company backed by Ideaspace Foundation, Hatchd Digital, IMJ Investment Partners, and 500 Startups. He brings you Philippine business leaders, their insights, and their secrets via Executive Edge. Connect with him on Twitter: @EzraFerraz