Wine is the biggest gainer this year in terms of volume taxed, although revenue collected on the beverage has dropped slightly this year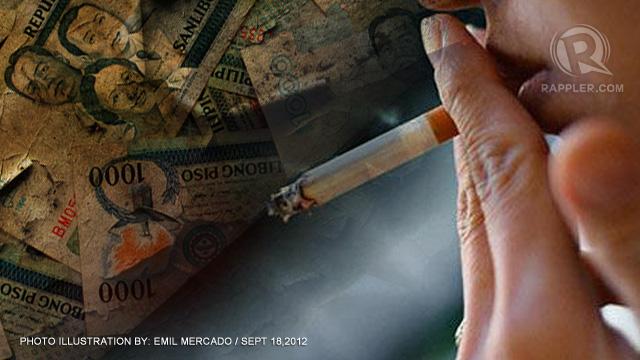 MANILA, Philippines – Government revenue from sin taxes, or taxes collected on cigarettes and alcohol, continued to rise in 2015.
Collections from cigarettes, fermented liquors, spirits and wine rose by 25.96% to P123.641 billion $2.629 billion) from January to November, compared to the same period last year.
For the month of November alone, the increase totaled P16.298 billion ($346.6 million), an improvement of 39.58%, according to data released by the Bureau of Internal Revenue (BIR) on Tuesday, December 29.
November totals:
Wine was the biggest gainer among "sin products" in November as taxes collected on the product jumped by 64.97%. The volume of wine taxed also rose by 58.62%, with a total 338,554 liters collected for November.
During the 11-month period, the volume of wine taxed increased by 33.9% with a total of 1,205,868 liters taxed.
Despite the increase in volume of wine taxed so far in 2015, the amount collected actually decreased by 0.53% for the 11-month period.
Wine also remains the smallest category of the 4 sin products in terms of revenue collected.
Cigarettes are still the biggest earner for the government. The amount collected on cigarette packs rose 54.52% in November, and 33.22% from January to November, both compared to 2014 totals. – Rappler.com
$1 = P 47.02