This is AI generated summarization, which may have errors. For context, always refer to the full article.
A former BIR examiner explains business permit renewal and how to watch out for fixers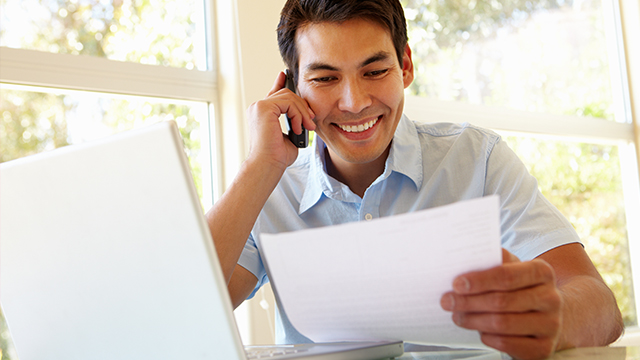 When is the deadline for the renewal of business permit? Our accountant is asking P100,000 for the renewal. How much should we really pay, from barangay to city hall? Do you have a summary of steps, required documents, and fees to prepare so we don't end up paying more?
Wednesday, January 20, is the deadline for the renewal of business permit with the local government.  
Barangay clearance varies depending on the business location, but Quezon City, specifically Barangay Laging Handa where our office is located, charges P1,000 for non-governmental organizations (foundations) and P2,000 for corporations (businesses). 
For the business tax due to the local government, it depends on your annual gross receipts or income. Below is the summary of steps, required documents, and fees in renewing your business permit. (This is based on actual experience in renewing a business permit at the Quezon City Hall for 2016.)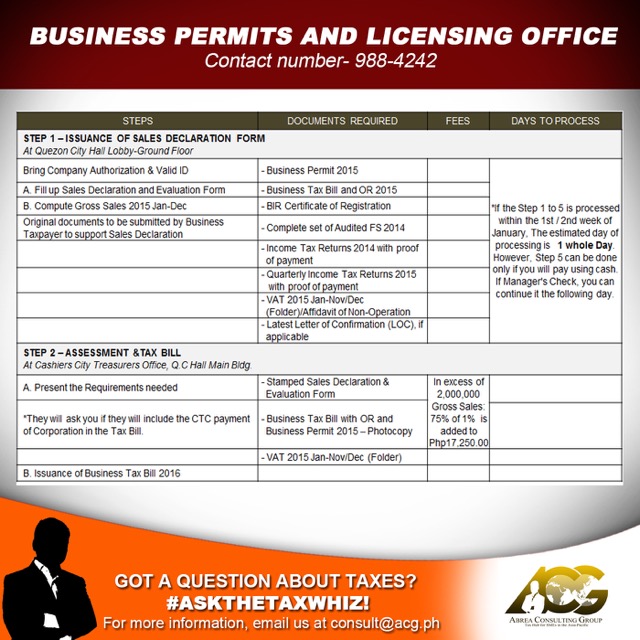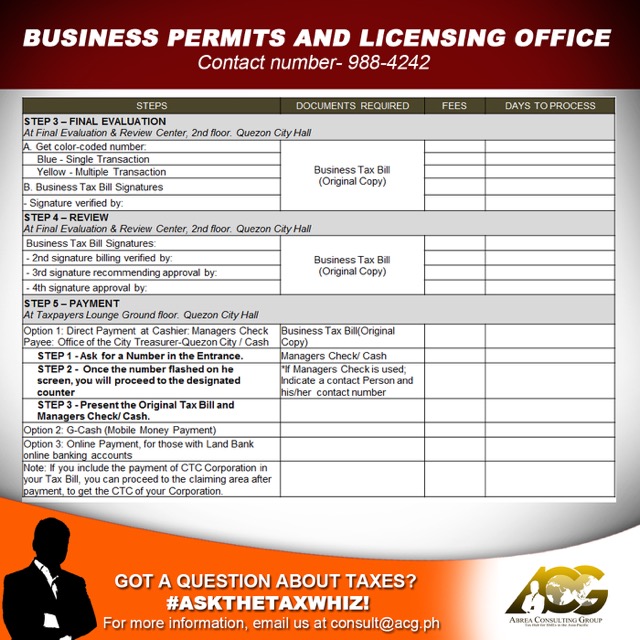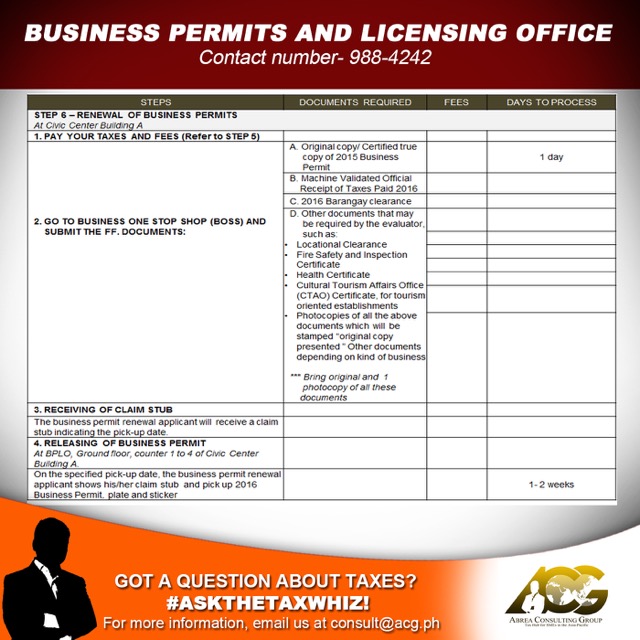 Be careful as some accountants are not really functioning as accountants but as fixers. Instead of helping you pay the right taxes, they use "connections" to expedite the process and get a "discount" by underdeclaring your gross receipts or sales.  Fixers can really make the process faster, but they put your company at high risk for tax evasion, subject to onerous penalties and compromises.  
I just registered our business last December 2015 but until now our business permit hasn't been released. Should we renew our business permit even if we haven't started our operations? Our accountant advised us to prepare P25,000 for the annual registration with the Bureau of Internal Revenue (BIR). He said we need to buy a new set of books of accounts and official receipts. Is that correct? 
It's not actually advisable to register a business at the end of the year since renewal of business registration is mandatory every January. 
When it comes to the payment for annual registration, the BIR fee is fixed at P500 only, regardless of your gross receipts or income, whether you made a profit or incurred a loss. 
Books of accounts are not required to be replaced or renewed every year. As long as there are still unused pages to record your sales and purchases, you may continue to use your old set of books of accounts.  
Regarding your official receipt (OR), you can continue to use it for 5 years, unless you have 2 booklets left. You need to apply for Authority to Print (ATP) before you run out of receipts to avoid penalties, and make sure to bring your last unused booklet.  
How do we know if my accountant is not a fixer? I have been hearing a lot of horror stories about accountants overcharging or compromising their clients to make more money since owners don't know what to do or how much to pay.  
Accountants tell you the complete procedure or steps and the actual fees which you need to pay. Fixers will assure you they can handle everything if the price is right.
It's always best to be part of organizations or business groups with advocacies which promote doing good business or paying the right taxes to protect your company. 
You can attend seminars and mentoring sessions to have firsthand information and get lessons from successful entrepreneurs on how they survived the birth pains of starting a business. 
Go Negosyo and the Association of Filipino Franchisers, Incorporated (AFFI) are two of the most respected organizations committed to helping entrepreneurs, franchisers, and franchisees to start, manage, and grow their businesses the right way while paying the right taxes.
Got a question about taxes? #AskTheTaxWhiz! Tweet @rapplerdotcom or email us at business@rappler.com. – Rappler.com
Mon Abrea is a former BIR examiner and an advocate of genuine tax reform. He serves as chief strategy officer of the country's first social consulting enterprise, the Abrea Consulting Group, which offers strategic finance and tax advisory services to businesses and professionals. Mon's tax handbook,Got a Question About Taxes? Ask the Tax Whiz! is now available in bookstores nationwide. Follow Mon on Twitter: @askthetaxwhiz or visit his group's Facebook page. You may also email him at consult@acg.ph.
Photo from Shutterstock