'As the needs of our people increase, public spending must likewise expand to meet such demands,' President Rodrigo Duterte says in his first budget message to Congress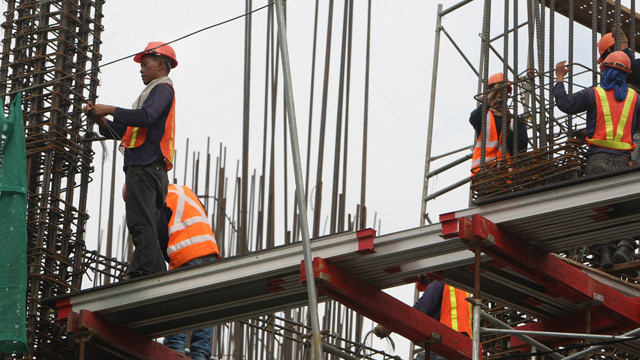 MANILA, Philippine – To boost spending, the Duterte administration has set a higher fiscal deficit of P478.1 billion in 2017.
"As the needs of our people increase, public spending must likewise expand to meet such demands," President Rodrigo Duterte said in his first budget message to Congress.
He said this is in line with his bid to turn next year's proposed P3.35-trillion national budget into a "budget for the people and by the people" that would deliver his campaign promise of "real change" in the country.
"Governance and development will be for naught if we do not take a human approach. I add: the budget is useless if the Filipino is not at its center," Duterte said.
The projected budget shortfall is equivalent to 3% of the gross domestic product (GDP), or the sum total of all goods and services produced within an economy in a given period.
The President gave his assurance that the higher spending level and fiscal deficit target for the medium term are "reasonable and fiscally sound."
"The new deficit target for next year to 2022 allows us to increase
spending on infrastructure, rural development, and social services," Duterte said.
Budget Secretary Benjami Diokno earlier said that the Philippines will witness a "golden age" of infrastructure development during the Duterte administration
The Aquino administration strived to keep its fiscal deficit to below 2% of GDP in its last 3 years in office. In his final budget message in 2016, then President Benigno Aquino III said keeping the deficit to this percentage of the GDP would "boost public spending while reducing our outstanding debts."
'New heights'
In his budget message, Duterte eased concerns over the possibility of more government borrowings because of the higher deficit ceiling.
He expressed optimism that any additional debts to be incurred would "produce results." The President pointed to infrastructure spending – to be increased to 6% to 7% of the GDP – for new roads, railways, classrooms, and farm facilities.
"These added debts will not endanger our stable financial position. With strong growth, we will continue to outgrow our debt burden," Duterte said.
The total government borrowings are projected to hit P631.3 billion in 2017, which will finance the budget deficit, settle P89.3 billion in maturing debt obligations, contribute P45 billion to the Bond Sinking Fund, and give the government enough fiscal space.
The borrowings for 2017 will be 9.2% lower than this year's projected borrowings because of lower refinancing requirements.
Duterte also said his administration is expected to collect enough taxes as the economy is projected to grow by 6.5% to 7.5% in 2017 – and even to "new heights" during his watch.
He cited the sustained growth of the services and industry sectors and the anticipated recovery of the agriculture sector, which was hit by El Niño.
"Our plan to pump-prime the economy through increased spending on
infrastructure will push GDP growth to new heights next year and throughout our term," the president said.
Tax reform package
The government has projected P2.48 trillion in revenue collections in 2017 – about 10% higher than this year's target. This is equivalent to 15.6% of the GDP.
Tax revenues will comprise about 93% of the total revenue target. The eyed tax revenues-to-GDP ratio of 14.5% for 2017 is higher than this year's target of 14.1% of GDP.
The President cited problems in the prevailing tax system –  Philippine tax rates are among the highest in the region but the tax collection effort "fares dismally compared to other countries because it is more complicated to administer,"
He also cited revenue losses from tax evasion, smuggling and other leakages.
The Duterte administration is set to propose a package of tax reform measures to Congress, among them, lowering income tax rates for individuals and corporations from 32% and 30%, respectively, to 25%.
The others are expanding the value added tax base, indexing oil excise taxes to inflation, and rationalizing fiscal incentives.
"These tax measures will be complemented by administrative measures to curb tax leakages such as the improvement of the systems and capacity of the Bureau of Internal Revenue and of Customs," Duterte said.
He also vowed to support measures against tax evaders by amending the Bank Secrecy Law and the Anti-Money Laundering Act.
These tax reform measures, he said, would increase tax revenues to about 17% of the GDP by 2018, and to 18% by 2022.
The national government's outstanding debt is expected to drop to about 40.9% of GDP in 2017, from 44.8% in 2015. The debt stock as a proportion of the economy is seen to fall below 40% of GDP by 2018 and about 35% of GDP by 2022.
"We will meet these if we improve revenue collections through a
comprehensive tax reform, spend on the right priorities and keep fiscal
risks in check to grow the economy,"  Duterte said.
He added that the government would would maintain a "heavy bias" for domestic borrowings – the borrowing mix would be 80:20 in favor of the latter during his administration – while optimizing concessional loans from development partners. – Rappler.com