This is AI generated summarization, which may have errors. For context, always refer to the full article.
Inekon 'categorically denies' it discussed the business aspect of its MRT-3 supply bid with Aquino family members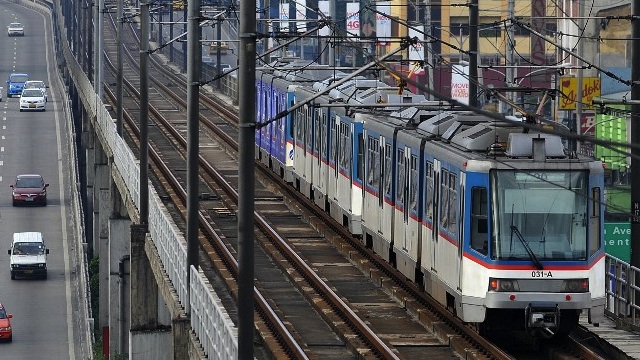 MANILA, Philippines – Czech rail cars supplier Inekon denied it has tapped connections among members of the family of President Benigno Aquino III to bag the Metro Rail Transit Line 3 (MRT-3) contract.
Inekon, which was not prequalified for the bidding, was rumored to have tapped Aquino's eldest sister, Maria Elena "Ballsy" Cruz, and her husband Eldon to win the P3.769-billion project for the supply of 48 light rail vehicles (LRVs) aimed at decongesting the MRT-3.
"Inekon would like to categorically deny that any discussions on any business aspect of its proposal to DOTC (Department of Transportation and Communications) and MRT3 took place with any member of President Aquino's family," the Czech firm said in a September 3 press statement that the Czech embassy shared with the Philippine media Monday, September 9.  
"Any news report linking any member of that family to any project of the company is simply untrue in its content and malicious in its intent," it added. 
"Since the project came to be viewed as a government-to-government transaction, all meetings, discussions and communications took place directly between the Inekon Group and the DOTC and were routed through the Czech Embassy in the Philippines. This process is thoroughly monitored by both governments and ensures the highest degree of transparency."
Czech ambassador Josef Rychtar previously alleged that transportation officials required a $30 million grease money from Inekon.  
Rychtar also claimed DOTC blacklisted Inekon after the incident. DOTC and Malacañang have denied this.
" target="_blank">MRT-3 General Manager Al Vitangcol III went on leave to make way for the bribery probe. 
Bid for train cars continues
The government considered two options — second-hand cars from Spain or brand new from Czech Republic. The plan for the second-hand coaches was scrapped after the agency considered cost issues and timing of delivery.
On June 12, the Transportation department announced that China state-owned firm Dalian Locomotive & Rolling Stock Co. CNR Group qualified after its bid was found eligible to go through detailed evaluation and post-qualification exercises. — Rappler.com