The 2.1% recovery is the first since November, yet still not enough to buoy the first quarter merchandise exports performance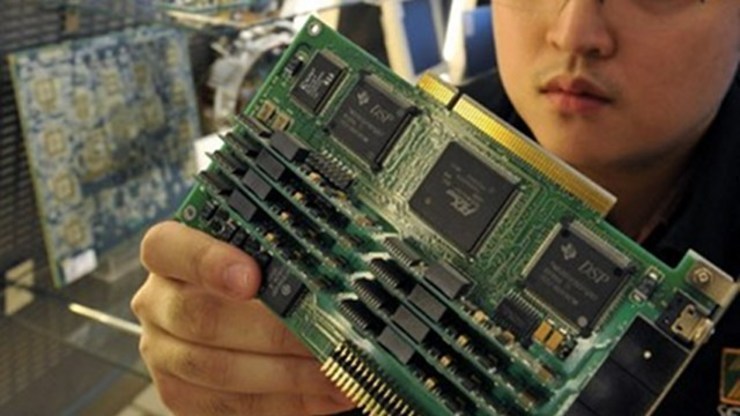 MANILA, Philippines – Following 3 months of contraction, the March Philippine merchandise exports surprisingly rebounded to 2.1%, the National Economic and Development Authority (NEDA) reported Tuesday, May 12.
British international daily Financial Times called the March merchandise exports recovery as decent news – "in a country still saddened by seeing Manny Pacquiao lose a historic boxing match."
The latest climb is the first since November and put the value at $5.38 billion, the Philippine Statistics Authority (PSA) reported.
Lower sales in agro-based products, manufactures, and petroleum products caused the fast decline of Philippine merchandise exports by 3.1% in February.
The February slump was the third straight month that merchandise exports are recording contractions. Back-to-back declines were last seen in late 2011, analysts observed. In January, it dropped to 0.5% and in December 2014, it fell 3.2% due to lower outbound shipments of manufactures, total agro-based, and petroleum products.
On an annual basis, exports have been steadily growing in the last 3 years. In 2014, exports rose 9%, setting a new record at $61.8 billion. In 2013, it registered an 8.8% growth and in 2012, a 7.9% growth.
The latest rise, however, was not enough to buoy the first quarter exports performance as it fell 0.2% year-on-year to $14.3 billion.
Staying afloat
PSA reported that total Philippine exports revenues reached $5.4 billion in March 2015 from $5.3 billion in the same period in 2014.
Bouyant sales in manufacture and mineral products kept growth afloat in March, counteracting the declines in total agro-based and petroleum products, Economic Planning Secretary Arsenio M. Balisacan said.
Only the Philippines and Vietnam in the East and Southeast Asian region recorded positive growth in March.
"Considering that exports have been declining since December 2014, the performance of the country's exports for March 2015 is a welcome development as exports are starting to revert back to positive territory," Balisacan added.
Overseas sales of manufactured goods, which accounted for 84.4% of total exports, rose by 2.8% in March 2015. It was mainly supported by increased revenues from electronic products, machinery and transport equipment, chemicals and garments.
Similarly, exports of mineral products increased year-on-year by 20.8% in March 2015 to $335.2 million from $277.5 million in March 2014.
The double-digit growth was mainly propelled by higher earnings from the exports of copper metal, gold, and other mineral products.
Watchouts
Despite the recovery of exports in March, the NEDA chief stressed the need to actively pursue and continue current initiatives of strengthening the capacity of various industries to be resilient against calamities and extreme weather conditions.
These initiatives include Climate Smart Agriculture for the agriculture sector, the Nationwide Operational Assessment of Hazards (NOAH), and the establishment of agro-meteorological stations in highly vulnerable areas, among others.
"Over the near-term, production disruptions from unpredictable weather patterns remain one of the the biggest risks in attaining the country's export targets, particularly in the agro-based products," he said.
Although agro-based commodities only account for less than 10% of the country's export revenues, these are still significant in terms of the agriculture sector's employment contribution, and its linkages with industry and services sectors, Balisacan said.
For the medium-term, infrastructure development as a means to support agriculture production must be prioritized in order to improve the competitiveness of the sector, he added.  
Overall, Balisacan said the growth in exports will likely be driven by the favorable economic environment in the United States, and in part supported by cheap oil prices and an accommodative monetary policy in the European Union. – Rappler.com