WHAT YOU NEED TO KNOW
Buy, sell, or hold? Who are the top gainers? How about the biggest losers? Are the bulls winning over the bears? Which company is going public next?
Bookmark and refresh this page for the latest news and analysis on stock market movers, corporate and financial news, business deals, and the economy in the Philippines.
LATEST UPDATES
Peso-dollar exchange rate – June 30, 2021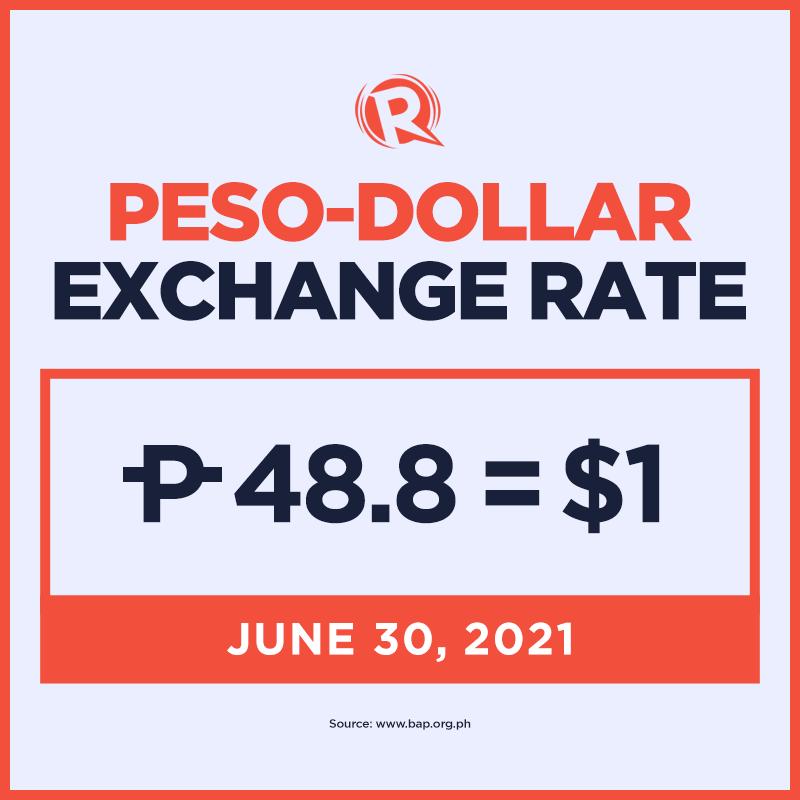 Most active stocks and PSEi closing – June 30, 2021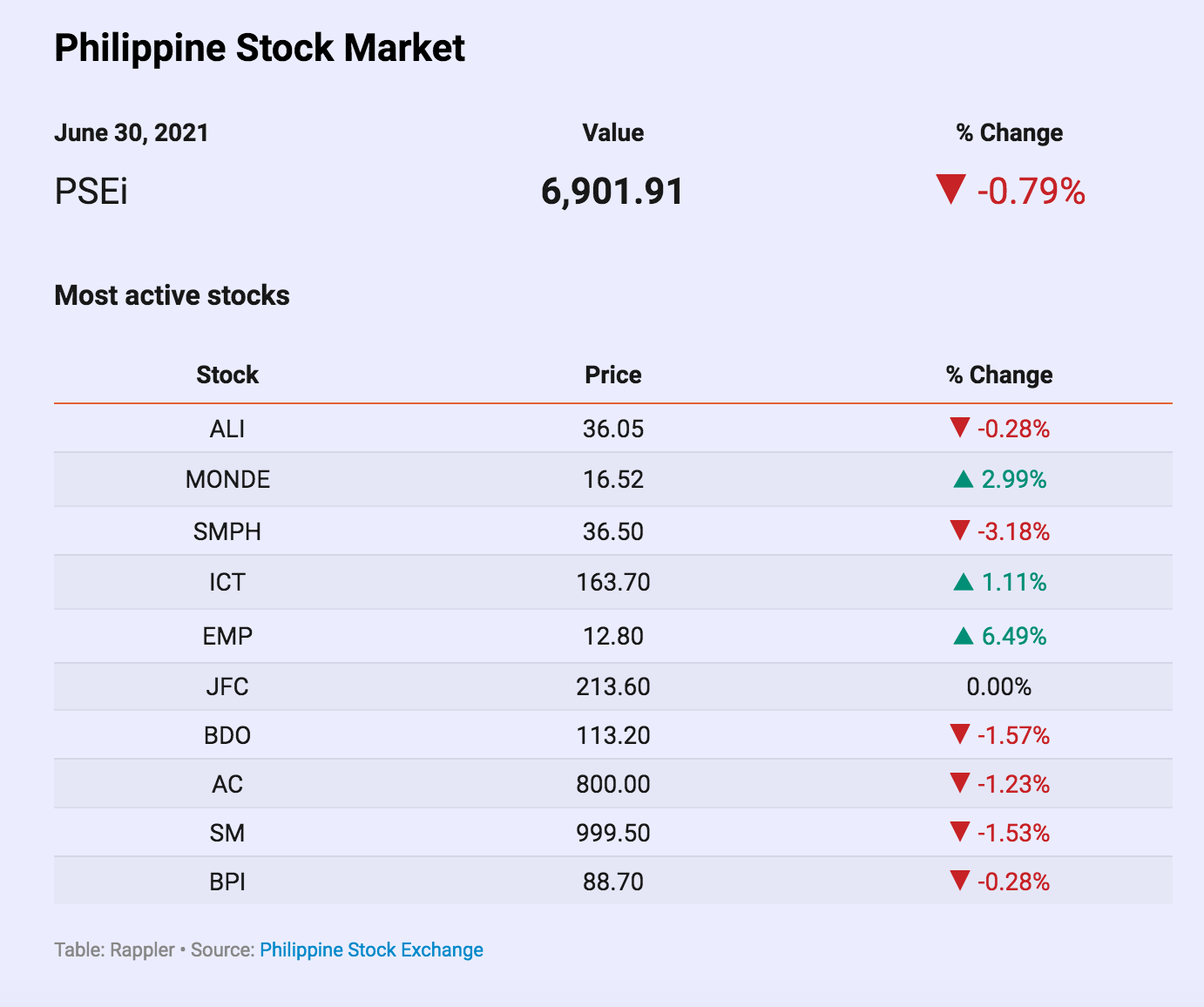 Ayala Land spending P90 billion for Cebu project
Property giant Ayala Land will spend close to P90 billion ($1.85 billion) to develop its South Coast City project, envisioned to be a prime area in Cebu City.
Take a look at the planned development here.
Cirtek's P1.37-billion stock rights offering gets PSE nod
Cirtek Holdings Philippines got the green light from the Philippine Stock Exchange for its P1.37-billion stock rights offering with bonus detachable warrants.
Cirtek set the final offer price at P5.50 per entitlement right and final exercise price at P5.50 for the bonus detachable warrants.
It intends to list 249 million common rights shares and 249 million bonus detachable warrants with 249 million underlying common shares. 
Investors who hold common shares of Cirtek prior to the ex-rights date or Friday, July 2, will be entitled to subscribe to additional common shares at a discounted price of P5.50. 
Eligible shareholders may submit documents and participate in the offer from July 12 to 22.
Listing for both the rights shares and the bonus detachable warrants was tentatively set for August 16.
SEC clears P480-million IPO of Saint Pio's Medical Center
The Securities and Exchange Commission (SEC) cleared the initial public offering (IPO) of Saint Pio's Medical Center, Incorporated (SPMCI) for up to P480 million.
SPMCI's registration statement covers 16,000 common shares.
It will offer 1,600 blocks composed of 10 shares each, with a price range of P10,000 to P300,000 per block. The shares will be traded over the counter through the company's directors.
Proceeds of the offering will be used for construction expenses of its hospital in Zambales estimated at P392 million, and to purchase medical equipment.
The IPO aims to attract medical specialists and the public.
"Physicians and other medical specialists who subscribe to at least one block or 10 shares from the offer will be allowed to practice in the company's hospital, subject to restrictions, limitations, and obligations as may be imposed by SPMCI," the SEC said.
Peso-dollar exchange rate – June 29, 2021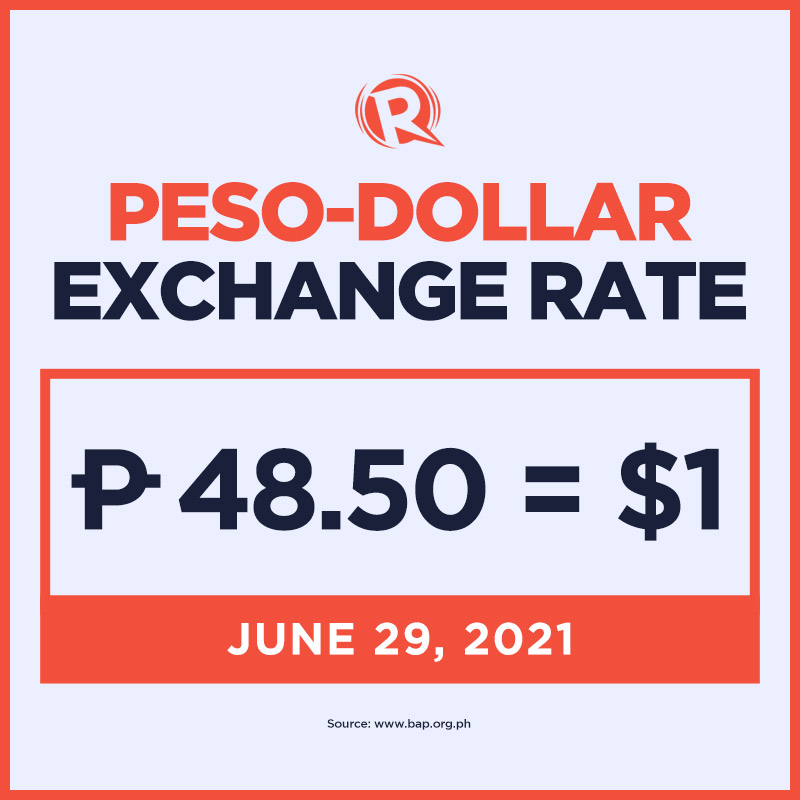 Most active stocks and PSEi closing – June 29, 2021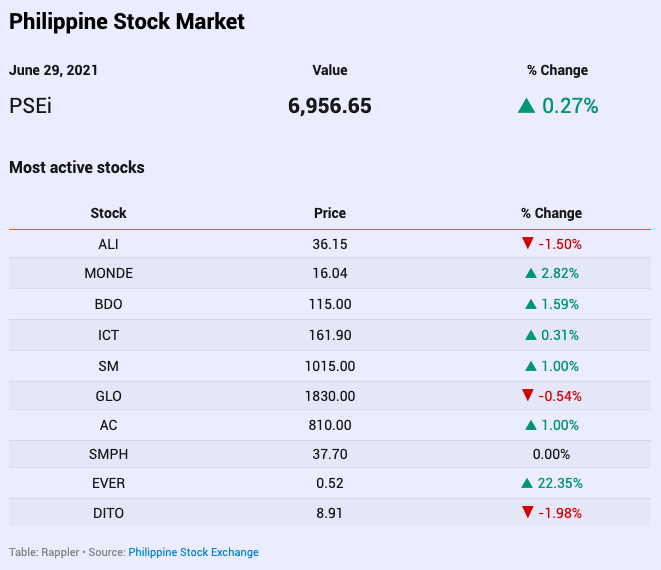 Japanese bank Sumitomo Mitsui to get 4.99% stake in RCBC
Sumitomo Mitsui Banking Corporation (SMBC) is set to acquire over 101 million common shares of Rizal Commercial Banking Corporation (RCBC), representing a 4.99% stake in the company.
In a stock exchange filing on Tuesday, June 29, the Yuchengco-led bank said SMBC's investment raises P4.5 billion ($93.9 million) of new core equity tier 1 (CET1) or the primary funding source of RCBC.
Peso-dollar exchange rate – June 28, 2021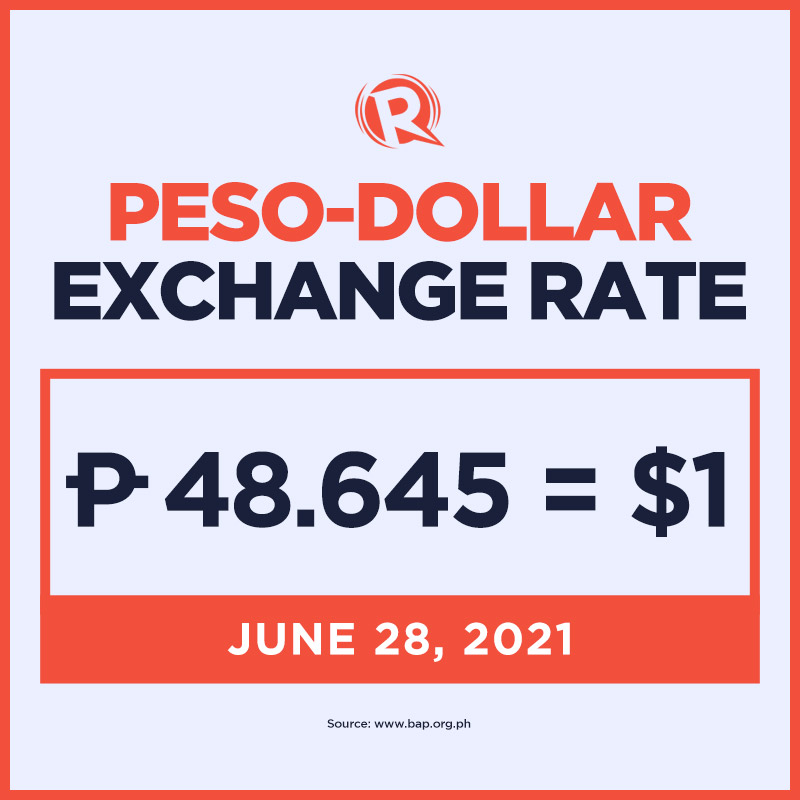 Most active stocks and PSEi closing – June 28, 2021