WHAT YOU NEED TO KNOW
Buy, sell, or hold? Who are the top gainers? How about the biggest losers? Are the bulls winning over the bears? Which company is going public next?
Bookmark and refresh this page for the latest news and analysis on stock market movers, corporate and financial news, business deals, and the economy in the Philippines.
LATEST UPDATES
Pasay court recognizes PAL's US bankruptcy filing
A Pasay court has recognized the Philippine Airline's (PAL) creditor protection filing in the United States.
PAL parent PAL Holdings said in a disclosure on Friday, October 29, that the Pasay City Special Commercial Court has granted the flag carrier's petition to recognize the US proceedings. This recognition, the court said, does not preclude Philippine creditors from filing under the country's financial rehabilitation rules.
"PAL strongly believes, and does not expect, that there will be any proceedings to be initiated by creditors because of the pre-arranged nature of the case," PAL Holdings said.
PAL is expecting to exit the Chapter 11 process in 2021, as Lucio Tan's Buona Sorte Holdings infused $505 million into the airline.
Converge completes domestic submarine cable project
Listed fiber provider Converge on Friday, October 29, announced it will complete its P6-billion domestic submarine cable project connecting the country's major island to its national fiber backbone.
The 1,800-kilometer subsea cable will make the final landing in Coron, Palawan, on Sunday, October 31.
"Not only does this ensure availability of the service nationwide, but with the network design, we're assured to have a resilient backbone that's able to carry the tremendous data traffic driven by our million-plus customers," said Converge CEO Dennis Anthony Uy.
Peso-dollar exchange rate – October 29, 2021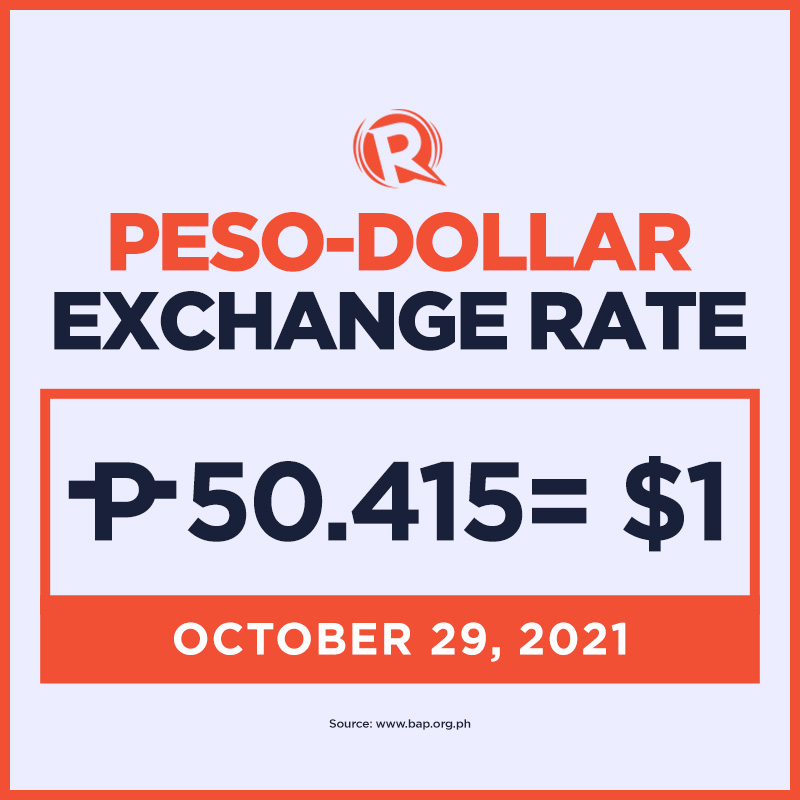 Most active stocks and PSEi closing – October 29, 2021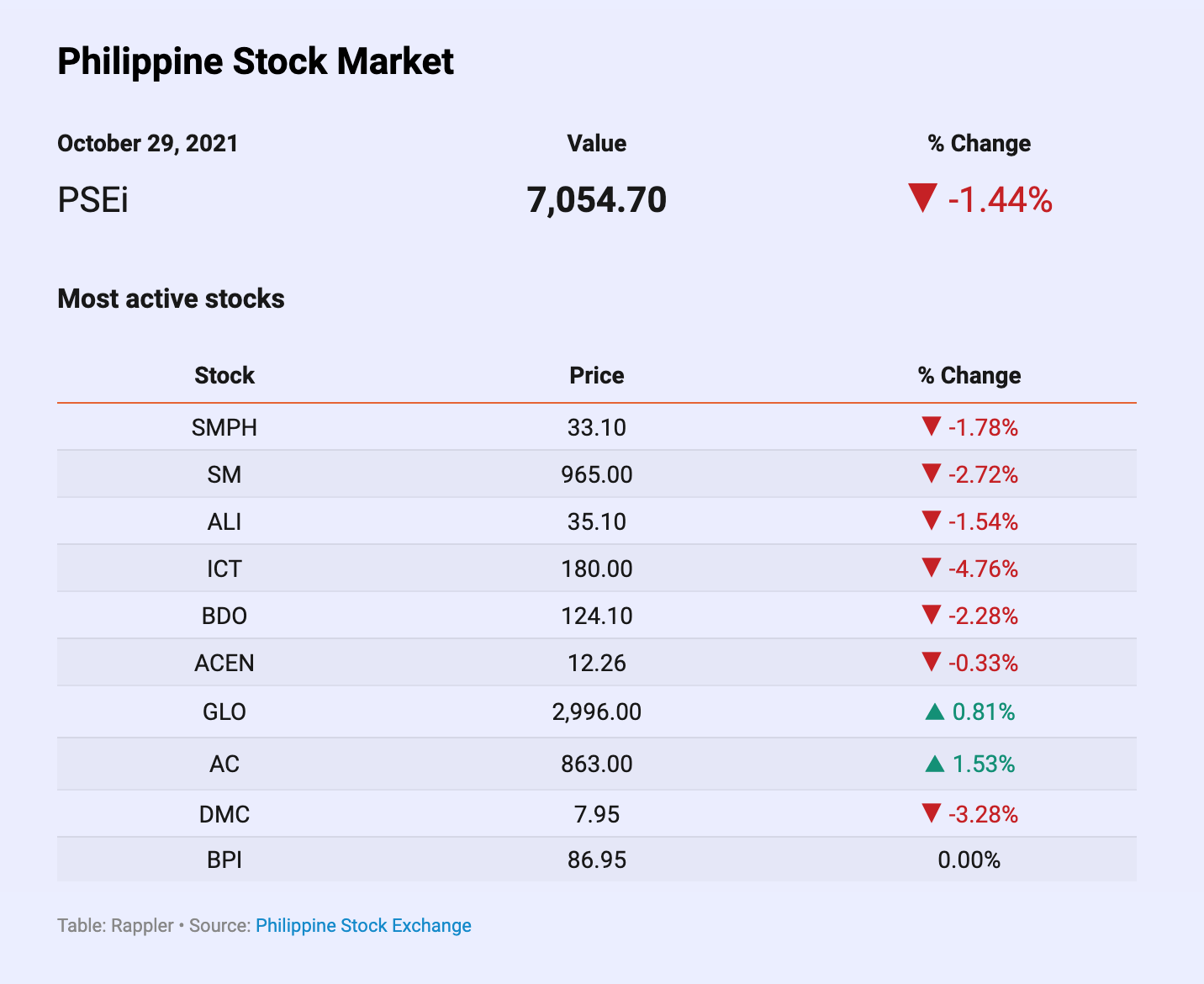 Peso-dollar exchange rate – October 28, 2021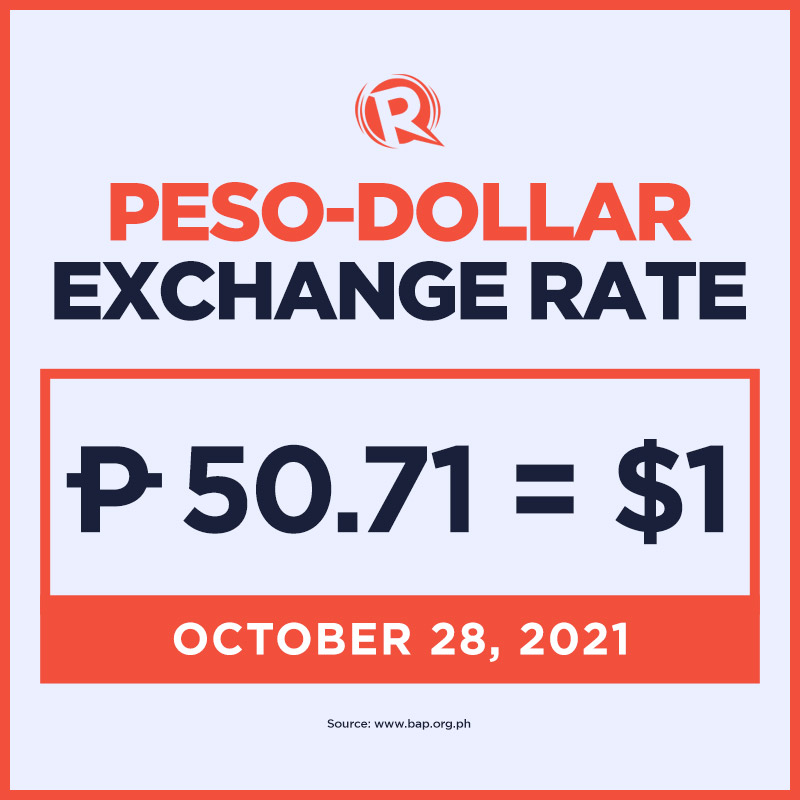 Most active stocks and PSEi closing – October 28, 2021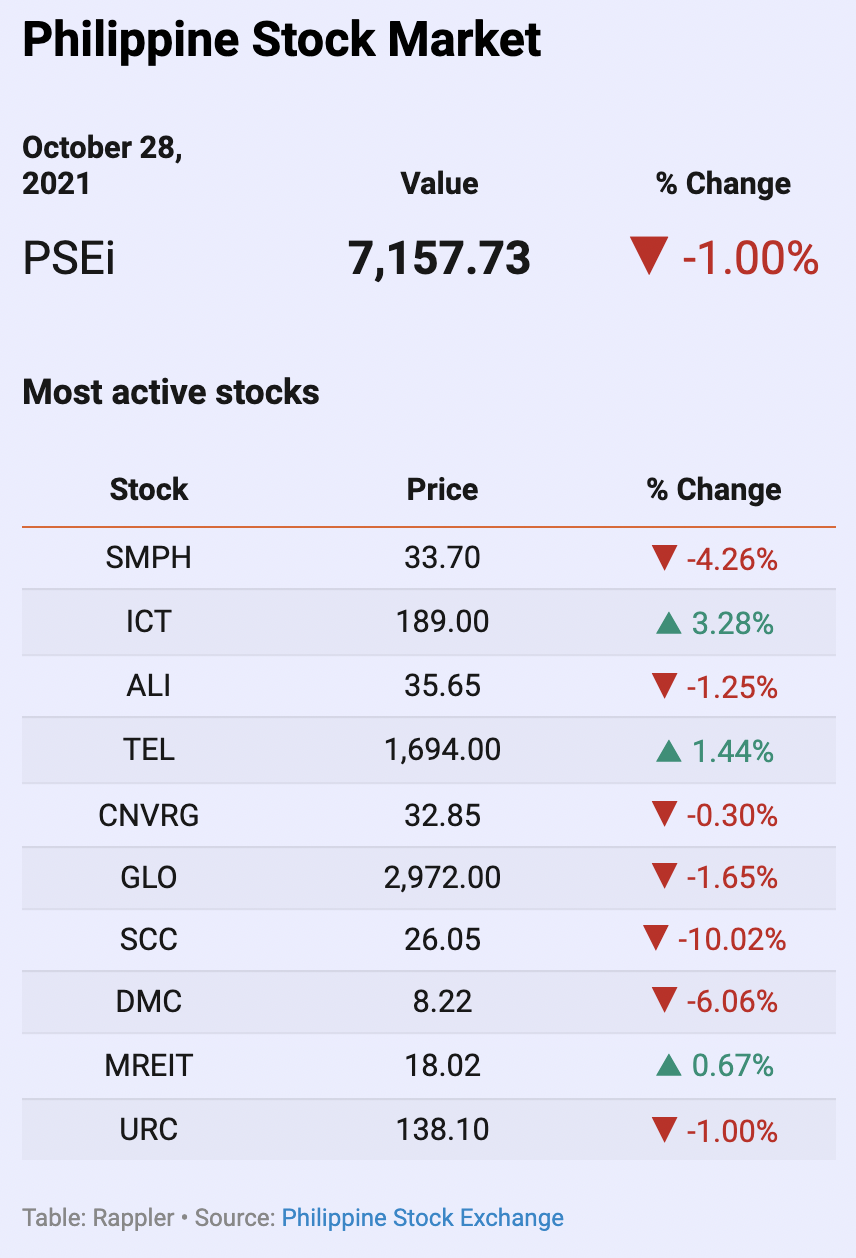 Transpacific looking at Elon Musk's Starlink as partner for satellite broadband
Listed telecommunications firm Transpacific Broadband Group International is eyeing negotiations with low-Earth orbit satellite operators, including Elon Musk's Starlink, as it aims to enter the satellite broadband market.
In a disclosure on Thursday, October 28, Transpacific said it plans to roll out satellite broadband technology in the Philippines by 2022.
More on Transpacific's disclosure here.
Most active stocks and PSEi closing – October 27, 2021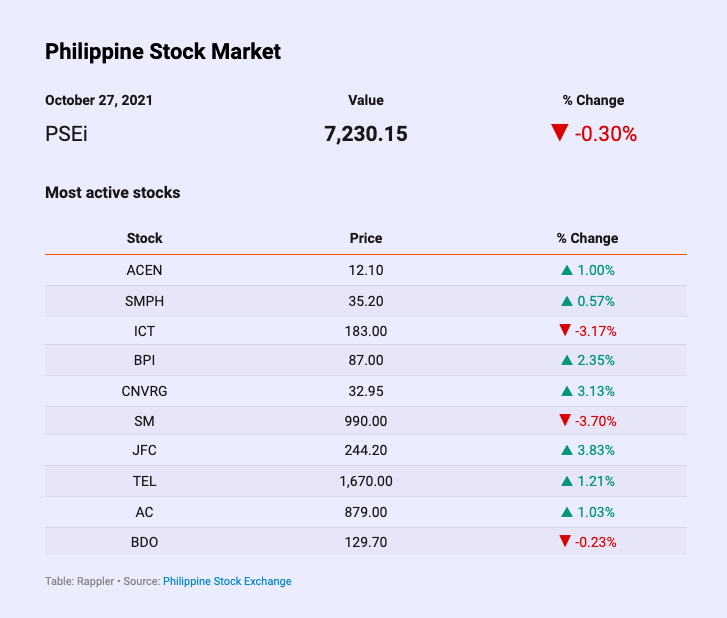 Cebu Landmasters breaks ground for Minglanilla Techno Business Park
Property developer Cebu Landmasters Incorporated (CLI) broke ground for its P20-billion reclamation project in Minglanilla, Cebu.
The 100-hectare Minglanilla Techno Business Park (Ming-Mori) reclamation project is expected to generate over 700,000 square meters of land area earmarked for light industrial, commercial, residential, and institutional uses.
Here is the full story.