(2nd UPDATE) The local bourse halts trading for about 5 hours due to technical issues and clarifies it has nothing to do with the drop in Philippine stocks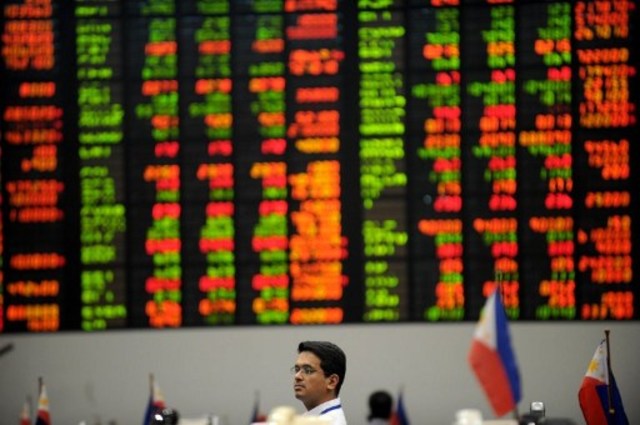 MANILA, Philippines (2nd UPDATE) – The Philippine Stock Exchange (PSE) on Tuesday, August 25 recorded its longest trading halt in history that lasted about 5 hours due to a technical glitch relating to front-end data.
PSE President and CEO Hans Sicat confirmed to reporters on the sidelines of a Maybank conference that the trading halt from 10:02 am to 2:55 pm on Tuesday was the longest recorded in PSE history.
"This is probably unprecedented of what we've seen. Given the technology we're giving right now, I think we have the best finds. The trigger has been a technical glitch, which we apologized for; and we hope that we can actually come on stream ASAP," Sicat said.
It's not the drop, it's a glitch

It wasn't the market drop but a technical glitch that caused the local bourse to halt trading midday Tuesday.
"Whether the halt has something to do with the way the market was moving, the answer is no. The exchange does not intervene how the market performs. We didn't yet hit the circuit breakers," Sicat explained.
In a PSE circular, the local bourse said trading was halted 10:02:22 am as it tried to resolve some technical issues.
A circular issued 1 pm Tuesday said the PSE is still working on these issues. "Please stand by for further announcements," the circular read.
Trading resumed at 2:55 pm Tuesday, but "trading will not be extended today," the PSE circular read.
Sicat said in an interview with ANC that the technical issues have nothing to do with PSE's new trading engine, PSETradeXTS, which was adopted in June 22 this year. (READ: New PSE trading system goes live)
Sicat explained that some information got to the front-end terminals later than usual, so that the midday Tuesday trading had to be halted to make sure everyone who had access to information got it on a timely and fair basis.
"What was happening in some terminals is that we're receiving the information slower than the others. When you have that kind of situation, investors or issuers who are looking at the same data might be disadvantaged if you have delayed data," Sicat explained to reporters.
"To ensure there is much fairness in the market, we shut it down for now. I think we've isolated the problem. Our IT team is working hard on this," he added.
PSE apologizes
Sicat also apologized to investors, traders, and issuers who were inconvenienced by the latest halt.
The trading was also halted on August 24, when Philippine stocks plunged 6.7%. It wiped out this year's record gains as worries over the impact of China's slowing economy sparked a fresh rout in Asian stocks. (READ: Philippine stocks plunge 6.7% amid global equities rout)
Trading was halted also on August 18 due to an error in reference price data.
"The bigger issue is ensuring people are comfortable that all systems are working. Our job as market operator [is] to make sure there's a fair market and level playing field. Hopefully we'll fix this and won't create unneccessary disadvantages for stakeholders participating," Sicat said.
Stronger PH peso
Amid the technical glitch the stock exchange suffered, the Philippine peso gained 20.5 centavos against the greenback on Tuesday, as currencies in the region bounced back together with major stock markets after a blood bath on Monday.
The local currency closed at its strongest level of P46.61 to $1 Tuesday from Monday's P46.82 to $1. The local currency also opened stronger at P46.79 to $1.
Volume of trade increased to P765.20 million ($16.43 million) from P572.50 million ($12.29 million) on Monday.
Bangko Sentral ng Pilipinas Governor Amando Tetangco Jr. said the central bank would continue to smoothen the volatility in the foreign exchange market.
External shocks, including the stock market crash in China on Monday, as well as the impending interest rate increase by the US Federal Reserve continue to affect markets in the region.
"And then of course there are also issues on movement of oil prices and other commodity prices," he added.
The BSP chief said external developments would continue to hound financial markets in the region.
"All of these continue to be a source of uncertainty, that's why financial markets can continue [to be volatile]. But what's important is that we stick to our policy framework – control of inflation, banking reforms, and sound macrofundamentals," he said. – with reports from Chrisee Dela Paz / Rappler.com