The Securities and Exchange Commission requires the local bourse to submit a full and thorough report not later than Friday, August 28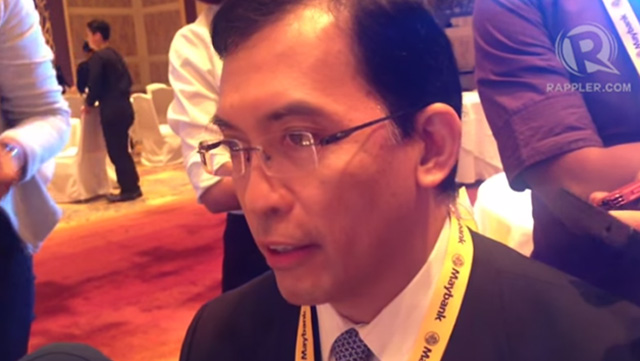 MANILA, Philippines – The Securities and Exchange Commission (SEC) on Wednesday, August 26, asked the local bourse to submit a "full and thorough report" on the recent technical glitches, resulting in 3 occasions of market trading being halted.
The Philippine Stock Exchange (PSE) on Tuesday, August 25, recorded its longest trading halt in history that lasted about 5 hours. It was traced to a technical glitch related to front-end data. (READ: PH stock exchange records longest trading halt)
The trading was also halted on August 24, when Philippine stocks plunged 6.7%. It wiped out this year's record gains as worries over the impact of China's slowing economy sparked a fresh rout in Asian stocks. (READ: Philippine stocks plunge 6.7% amid global equities rout)
Trading was halted also on August 18 due to an error in reference price data.
In a press statement Wednesday, SEC Chairperson Teresita J. Herbosa said the commission ordered the PSE to submit the report not later than Friday, August 28.
"In addition, we have directed the PSE trading participants to submit their RCBA (risk-based capital adequacy) reports computed as of August 24, 2015, and from there, the SEC will review their RCBA compliance," Herbosa said.
RCBA requirements pertain to the minimum required liquid reserves to protect the firms, their investors, and customers, and the economy as a whole. 
SEC explained that the RCBA requirements ensure that broker dealers have enough capital to sustain operating losses while maintaining a safe and efficient market.
Under the SEC RCBA rules, broker dealers are required to compute daily their RCBA ratio and financial requirements and to submit monthly an RCBA report showing their compliance/non-compliance with the RCBA ratio and other financial requirements under the RCBA rules.
"SEC, however, may require broker dealers to submit RCBA report at any given time, in addition to the monthly RCBA report," the statement read.
PSE President and CEO Hans B. Sikat said Tuesday it was not the market drop, but a technical glitch that caused the local bourse to halt trading midday August 25.
"Whether the halt has something to do with the way the market was moving, the answer is no. The exchange does not intervene with how the market performs. We didn't yet hit the circuit breakers," Sicat explained.
"Clearly when you have a little bit of a market panic, you have these types of events but I think what happens in one day does not necessarily make a trend," he added.
Thus, SEC said it is closely monitoring the development in the stock market and will provide updates after its review of what happened, "taking into account the full report of PSE." – Rappler.com