Philippine Airlines is in talks with banks and export credit agencies to finance its fleet modernization program, including acquisition of Airbus planes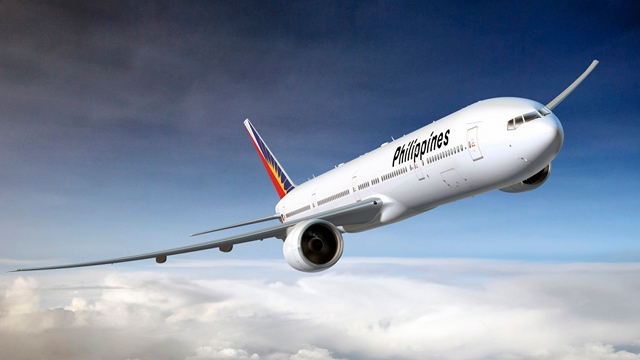 MANILA, Philippines – Legacy carrier Philippine Airlines (PAL) is in talks with banks and export credit agencies to finance its $9.5-billion fleet modernization program, which includes acquisition of 65 new aircraft from Airbus.
PAL finance consultant Ian Reid declined to discuss how much is being negotiated, but told reporters that it involves "a combination of internal funding and debt funding from a combination of local banks and export credit agencies."

The airline, now under the management of diversified conglomerate San Miguel Corporation, is banking on the new routes these aircraft will be deployed to to improve its financials in the coming years.
"PAL's problem is high cost of maintenance because of old airplanes. We addressed that by our refleeting. So, we will wait for the delivery of the airplanes before we see results. I think we will have lots of improvement by next year," Ang recently said.
PAL's parent firm, PAL Holdings, Inc., last August reported that its net loss for the three months ending June stood at P499.8 million versus last year's P376 million on account of lower revenues. PAL's fiscal year ends in March.

Revenues for the first quarter of its fiscal year fell to P18.54 billion from P20.7 billion a year ago as passenger traffic dropped 21.5% during the period.
Airbus orders
The 65 Airbus aircraft orders in 2012 include:
These will be delivered between 2013 and 2019.
READ: Airbus wants more orders from Philippine airlines

The A330s will be used to service PAL's Middle East routes, starting with Abu Dhabi on October 1. PAL took delivery of the first A330 over the weekend.

PAL senior vice president Ismael Augusto Gozon said two more A330s will be delivered on October 6, followed by three more before 2014 ends.
"We will have a total of six A330s and six A321s by end of the year," added Gozon.

The A330-300 cabin can accommodate 414 passengers, configured into two classes: Premium, with 39 seats, and Economy, with 375 seats.
New routes

PAL will fly again to Europe. It will launch its London route on November 4.
READ: PAL's Manila-London flights start at $440+
It will use Boeing planes for its 5-times-a-week London flights, but it is also mulling using Airbus planes.
READ: Airbus or Boeing for PAL's Manila-London flights?

The airline is also looking at flying to Amsterdam and Rome. It has not indicated which aircraft it will use for these routes.
Gozon said PAL's return to Middle East and Europe opens up new frontiers in its rapidly-growing network.
"We will stimulate demand and create new markets. It is important for us to return to these areas which will allow our overseas Filipino workers to fly back to their homeland via the Philippine flag carrier," said Gozon. – Rappler.com