Part of Cebu Pacific's $4-billion refleeting program, the new aircraft will augment its current fleet of 48 planes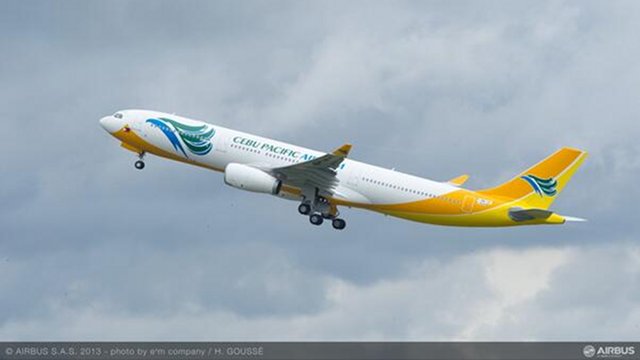 MANILA, Philippines – Cebu Pacific is expecting the delivery of 8 new Airbus planes this year, as part of its ongoing refleeting program.
"For 2014, we look forward to taking delivery of 8 additional Airbus aircraft – 5 Airbus A320 and 3 Airbus A330," said Atty. Jorenz Tañada, vice president for corporate affairs of Cebu Air Inc.
The new acquisitions will augment its current fleet of 48 planes: 10 Airbus A319s, 28 Airbus A320s, 2 Airbus A330s, and 8 ATR 72-500s.
"The A330s will be utilized to expand our long-haul operations. We will continue to bring the benefits of low-cost travel to even more travelers," added Tañada.
The budget airline is also scheduled to take delivery of 14 more Airbus A320s, 30 Airbus A321neos and 4 Airbus A330s between 2014 and 2021.
Cebu Pacific's refleeting program costs $4 billion or P180 billion.
The company recently announced its plan to acquire Tigerair Philippines for $15 million as part of a strategic alliance meant to strengthen the airlines' position in the competitive regional market.
This development, however, means that Tigerair will return the lease of 3 Airbus A319 planes to its parent firm in Singapore. As a result, Tigerair will have to use some of Cebu Pacific's aircraft. – Rappler.com