The energy czar asks lawmakers to address stumbling blocks in issuing permits for qualified energy projects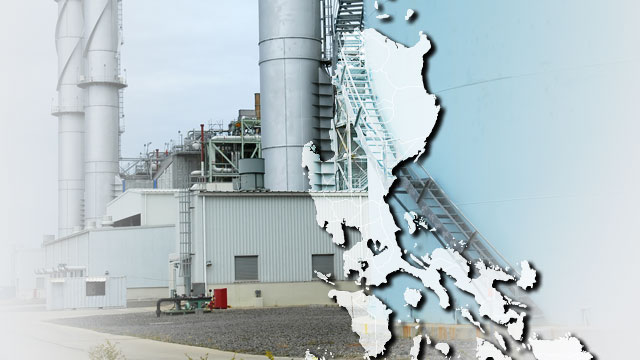 MANILA, Philippines – The Department of Energy (DOE)  is pushing for legislation to fast track power plant construction to address the country's power supply problems.
In particular, the bill would urge local government units (LGUs) to speed up issuance of necessary permits for qualified power projects, DOE Secretary Carlos Jericho Petilla said Monday, June 16.
"This is to shorten some of the stumbling blocks in coming up with power plants. This is intended for energy projects. We want a bill that will fasttrack the processing of permits and, if possible, no TRO (temporary restraining order) against these projects," the energy chief said.
It takes an average of 3 to 5 years before a power plant is put up, Petilla said.
He added there is minimal delay in the actual construction of a power plant because the private sector, which spends for it, intends to commission the facility as soon as possible to recoup its investment.
The delay in permit issuance is another matter, Petilla pointed out.
"Will we do away with permitting? No," Petilla clarified.
Thankful to the private sector
The DOE has been vocal in soliciting the help of the private sector to build more power plants to augment the lack of power supply.
But the private sector is asking the government to diligently do its part.
To fast track the issuance of permits would, in the process, avoid any legal battle. "We have a law right now that any government project of national interest cannot be TROd except [by] the Supreme Court. The problem is we cannot invoke that for power plants. It's only for government projects," Petilla said.
"Maybe there could be someone who determines national interest. The President can sign. Malacañang can come in and sign," Petilla said.
The power projects affect national interest. "This particular aspect of coming up with a power plant is very important," he added.
For instance, Manila Electric Company (Meralco) president Oscar Reyes had cited legal problems encountered by its subsidiary, Meralco PowerGen (MGen), which plans to build a 600-megawatt (MW) power plant in Subic.
"Just for comparison, it took only less than half a year for MGen to acquire a power plant in Singapore but for our plan in Subic…we started in 2010 but until now we are still fighting it out in the courts," Reyes said.
Still, Petilla is thankful the private sector continues to invest heavily in the power sector.
Data from DOE showed the following new power facilities in the country:
Luzon
135 MW coal-fired plant of South Luzon Thermal Energy Corp
300 MW coal plant of Southwest Luzon Power Generation Corp
20 MW biomass plant of San Jose City I Power Corp
87 MW wind farm of Energy Development Corp (EDC)
Visayas
54 MW wind farm of Trans-Asia Oil Renewable Energy Corp
20 MW geothermal project of EDC
82 MW coal plant of Toledo Power Co
8 MW hydro project of Sunwest Water & Electric Co.Inc
50 MW wind project of Petrogreen Energy Corp
18 MW biomass plant of San Carlos Biopower, Inc
Mindanao (To be commissioned)
20.9 MW bunker-fired plant of Peakpower Soccsargen Inc
5.2-MW bunker-fired plant of Peakpower San Francisco Inc
150 MW coal-fired plant of Therma South Inc
On June 13, DOE called renewable energy investors to submit their applications under the feed-in tariff (FIT) eligibility.
FIT is designed to accelerate investment in renewable energy technologies. Long-term contracts are offered to renewable energy producers, usually based on the cost of generation of each technology. The mechanism is aligned with the government's commitment to accelerate the exploration, development, and optimal use of the country's renewable energy sources.
"I could not stress enough how important additional power plants are for our country. It's simple. The more power plants we put up, the more power capacity we will have. Therefore, no brownouts," Petilla said. – Rappler.com