The conglomerate, however, is not interested in the ongoing bidding for 5 regional airports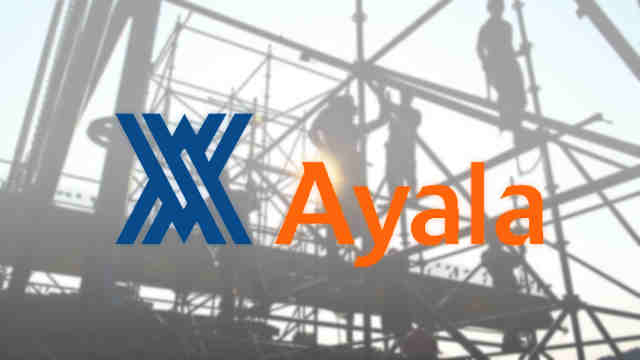 MANILA, Philippines – Ayala Corporation has expressed interest in the proposed P15 billion ($338 million) development project of the much-maligned Ninoy Aquino International Airport (NAIA) but is not interested in the ongoing bidding for 5 regional airports. 
"We are interested in NAIA if it happens, but for now it is still up in the air," said John Eric Francia, Ayala managing director.
The feasibility study for the project is currently ongoing to determine the project's scope and viability as part of the public private partnership (PPP) scheme.
The Department of Transportation and Communications (DOTC) and the Manila International Airport Authority (MIAA) would undertake the NAIA development project.
The development aims to improve, upgrade and enhance the operational efficiencies of all existing NAIA terminals covering both landside and airside, except air traffic services.
The project would be submitted to the Cabinet-level National Economic and Development Authority-Investment Coordinating Committee (NEDA-ICC) in the second quarter of the year for approval.
Similar projects to refurbish NAIA include the on-going NAIA expressway project and the rehabilitation NAIA terminal 1. 
The DOTC has also awarded the P17.5 billion Mactan-Cebu International Airport passenger terminal  project to the Megawide-GMR Consortium and is set to start the P7.2 billion low cost passenger terminal project at the Clark International Airport in Pampanga.
Not keen on regional airports
Francia also said that Ayala is not keen on joining the bidding of 5 regional airport projects P108.2 billion currently being auctioned by the DOTC.
"At this point the regional airports are not a priority for us. That is why we haven't bought documents and we are not likely going to participate," he said.
Ayala, through AC Infrastructure Holdings Incorporated, would like to focus on existing infrastructure projects.
"We wish to focus on other opportunities including our existing projects and others in the pipeline," Francia added.
The Ayala Group has a stake in 3 of the 9 PPP projects worth P135.5 billion ($3.05 billion) awarded by the Aquino administration.
Its partnership with infrastructure giant Metro Pacific Investments Corporation (MPIC) and Macquarie Infrastructure Holdings Philippines through Light Rail Manila Consortium bagged the P65 billion ($1.46 billion) Light Rail Transit line 1 (LRT-1) Cavite expansion project.
It also bagged the P2.01 billion ($45.3 million) Muntinlupa-Cavite expressway (MCX) as well as the P1.72 billion ($38.8 million) Automated Fare Collection System (AFCS) project for the LRT and MRT lines through a joint venture with MPIC.
The conglomerate is finalizing its post-Aquino administration plan, as its $1 billion (P44.3 billion) investment commitment for major power and infrastructure projects would be completed by 2016. – Rappler.com
$1 = P 44.30