Phase 2 of the North-South Commuter Railway will connect Tutuban in Manila to the southern peripheries of Metro Manila and a long-haul network to the Bicol region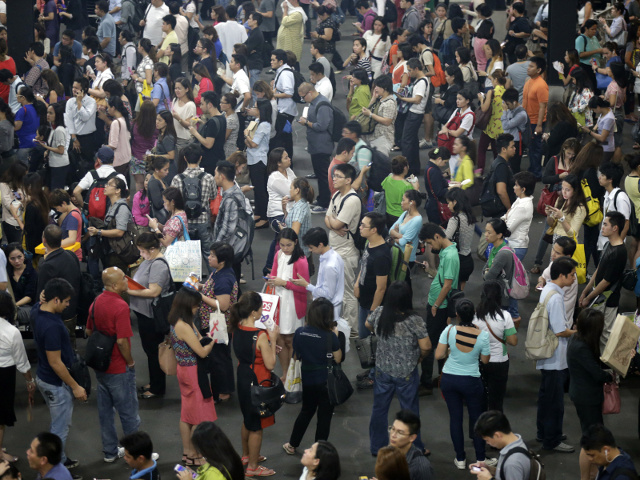 MANILA, Philippines – The government will start looking for a private partner that will help build its biggest railway project thus far: the P287-billion ($6.43-billion) North-South Commuter Railway (NSCR).
Michael Arthur Sagcal, spokesperson of the Department of Transportation and Communications (DOTC), said in a text message that his department plans to bid out the public-private partnership (PPP) component or Phase 2 of the NSCR project this month.
Phase 2 of NSCR will involve commuter lines connecting Tutuban to the southern peripheries of Metro Manila and a long-haul network to the Bicol provinces. This phase will also include an initial terminus in Legazpi City and a branch line eventually connecting Matnog in Sorsogon.
This was after the National Economic and Development Authority (NEDA) Board approved the rollout of the Phase 2 of the NSCR in February. This PPP component has a project cost of P170.7 billion ($3.82 billion).
"DOTC is targeting to award the project during the first quarter of 2016 and start its construction by 2017," Sagcal said in his text message.
"We then hope to start operations of NSCR by 2021," Sagcal said.
Meanwhile, the first phase of the NSCR or the Malolos-Tutuban line is "targeted to be operational in the third quarter of 2020," DOTC Secretary Joseph Emilio Abaya said in January.
The first phase of the railway project will "involve the construction of a 36.7-kilometer elevated commuter railway from Malolos, Bulacan to Tutuban, Manila. The project cost of this NSCR component is P117 billion ($2.62 billion), Abaya said.
The government said it plans to start the construction of the NSCR's Phase 1 "in the first quarter of 2017 and end in the third quarter of 2020," the Transportation chief said.
The first phase of NSCR is being studied as an official development assistance (ODA)-funded project, though funding out of the National Budget is also an option.
"Initially, there is a (Japan International Cooperation Agency (JICA) proposal to do it through ODA funding. So we've been instructed to talk to JICA; but… the government has the option to finance the project through the National Budget; we think it would be the fastest way," Abaya said.
Once it becomes operational, the average daily ridership for the Malolos-Tutuban line or the Phase 1 is estimated at 340,000 passengers.
"For a mega city like Manila, it is clearly a consequence of a growing economy is the growing capacity of our people to own their own vehicles — clearly, with our traffic that is not the way to go," Abaya told reporters last January.
"And the solution to that natural tendency is to develop mass transit systems. Thus government is investing in rails, in BRTs (bus rapid transits), likewise reforming the bus system," he added. – Rappler.com
$1=P44.65