'I strongly believe that we cannot just rely on road expansion or increasing road capacity. We need mass transit,' DPWH secretary Rogelio Singson says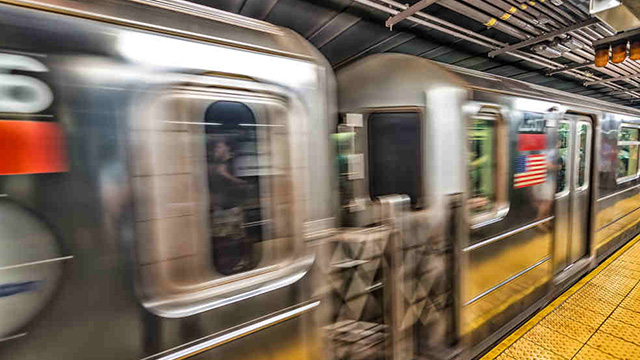 MANILA, Philippines – The study on the proposed mass transit subway that would help decongest EDSA is seen to be completed this year, the Department of Public Works and Highways (DPWH) said.
DPWH Secretary Rogelio Singson said on Monday, June 15 that the Mega Manila Subway line would be an alternative means of transportation along the main thoroughfare in the National Capital Region (NCR).
The Mega Manila subway project is included in "The Roadmap for Transport Infrastructure Development for Metro Manila and Its Surrounding Areas" conducted by the National Economic and Development Authority (NEDA) with the help of the Japan International Cooperation Agency (JICA).
The Dream Plan 2030 consists of at-grade urban roads, expressways, urban/suburban rails, road-based public transport, and traffic management.
This include two heavy mass transit lines including the Mega Manila North–South Commuter line, and the Mega Manila Subway line that would form the public transport backbone connecting Region III, National Capital Region, and Region IV-A.
"I strongly believe that we cannot just rely on road expansion or increasing road capacity. We need mass transit," he added.
The subways will involve heavy rail, moving people in the main corridors like EDSA, Singson said.
DPWH is working together with the Department of Transportation and Communications (DOTC) as well as NEDA to complete the master plan within the year.
Master plan
Singson said the study would help determine the cost of the project, as well as whether the project funding would be shouldered by the government or the private sector through the public-private partnership (PPP) scheme.
In March, the PPP Center expressed hope that the subway or the Mass Transit System Loop would be passed by the NEDA Board headed by President Benigno Aquino III.
DOTC is pursuing the project that would connect the cities of Makati, Taguig, and Pasay. It aims to improve inter-city linkage by providing a higher capacity public transportation system, as well as address the high volume of vehicular traffic traversing the major business districts of Metro Manila.
While the public seems excited about what would be the first subway in the country, sentiments are mixed among the government and private sectors over the viability of the project which, if approved, would be the most expensive PPP to be rolled out by the Aquino administration.
A JICA study showed that losses arising from heavy traffic in Metro Manila could balloon to P6 billion ($132.67 million) a day.
To address the issue, JICA said the Philippines should invest P4.76 trillion ($105.28 billion) starting this year until 2030 for a transportation roadmap. – Rappler.com
$1 = P45.21
Subway image from Shutterstock