A Nielsen report says that about 7 in 10 Filipino consumers bought a new product in their last trip to the grocery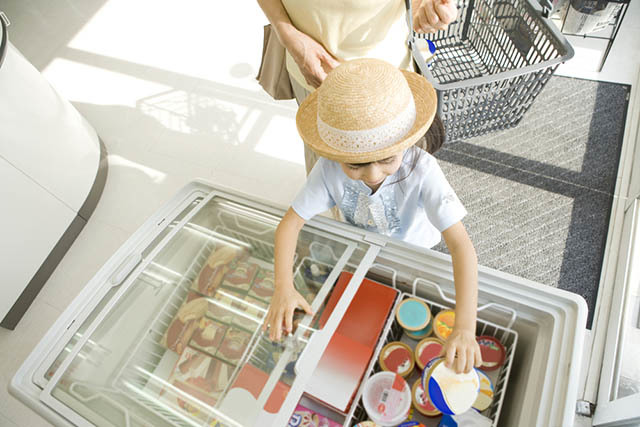 MANILA, Philippines – Filipinos are among the consumers worldwide who often try new products when grocery shopping, and show strong affinity for brands with fresh product development, according to the latest report released by global performance management company Nielsen.
About 7 in 10 or 68% of Filipino consumers said that they bought a new product during their last trip to the grocery. This is 11 percentage points higher than the global average of 57%.
The Nielsen Global New Product Innovation Survey polled 30,000 online respondents in 60 countries to understand consumer attitudes and sentiments about the drivers behind new product purchase intent.
The report also showed that about 78% of Filipino consumers prefer to buy new products from familiar brands, while 77% like it when manufacturers offer new product options.
"A brand name provides an assurance of quality and lends credibility to its effectiveness. Line extensions create confidence in a new product's ability to deliver against promises," Nielsen Philippines Managing Director Stuart Jamieson said in a statement.
"However, for new products that are launched without the advantage of a strong brand name, extra care is needed to provide a strong promise which underscores that the product provides good value for money," Jamieson said.
Television advertising key role
Television advertising plays a key role when it comes to obtaining information on new products, with 21% of Filipino consumers ranking it as their top source of information.
Recommendations from family and friends only ranked second with 14%.
The Internet wields its influence on new product trials, with 10% ranking social media posting, 9% active internet searching, 6% internet advertisements, and 4% Internet forum or message board as key influencers
"As we see the changes in the media landscape, the sources of information of consumers likewise evolve. We are now seeing a rising reliance on earned media such as social media postings, active Internet searching and Internet forum alongside with recommendations coming from family and friends, and experts," Jamieson said.
The Nielsen report revealed affordability as the key driver of new product purchase for Filipino consumers, followed by convenience and personal recommendation.
Right price and convenience
"Getting the price right and providing convenience to consumers who are now mostly time-strapped reverberate well," Jamieson said.
Nielsen said savvy marketers who are able to inject these in their product development can "count on Filipino consumers to be their ambassadors among their family and friends offline or online."
Asked for their wish list for new products or emerging product demand, Filipino consumers said in the Nielsen report that they like those that are "centered on affordability, health and sustainability, and convenience as important considerations."
"As consumers seek out healthier and eco-friendly choices, it becomes increasingly important to consider this demand in the new product development process," Jamieson said. – Rappler.com