Mothers are critical in personal finance so here are some tips to improve their skills
"The husband is the head of the family, but the wife is the neck that turns the head" – Unknown
Mothers play a vital role in our lives. They have carried us in their womb, birthed us painfully into this world, taught us, disciplined us, feared for us, cared for us, and loved us. Not only that, they are also major decision-makers in the family by take care of budgeting, allocating resources, and practically running the household.
That is why mothers are critical in personal finance. They practically hold the purse and decides where money should be spent. Mothers are the Chief Economists, Budget Officers, Comptrollers, Treasurers and Chief Finance Officers of the household.
For the mothers out there, here are practical finance tips for mothers on their day.
1. Communicate.
The lynchpin of a family's success lies in Communication. Mothers affect the life of its members as major decision-makers on where money is spent. Whether on paying bills, vacations spending, choice of school, to insurances and investments, their financial decisions are crucial.
They should therefore maintain open communication with their spouses on financial matters. Small, weekly talks on where the family's money was spent and would be spend is good. Major purchases or cash outlays, on the other hand, can be talked about as they come. Strategic one-on-one talks, however, must be done periodically. These talks should include the family's budgeting, savings, financial goals and roadmaps.
Communicating with children is vital as well. Mothers are the first teachers to children. Teaching them early on money and financial discipline will firm up their behavior to adulthood. Mothers can start by teaching the concept of affordability, and how kids can also save up themselves. Moreover, Mothers can also communicate the value of giving, so kids learn that money is not just about their own needs and wants, but others as well.
2. Set a budget—and stick to it.  
Maintaining a budget is critical. For instance, allocate first for needs first before wants. This may look easy to do, but when faced with the latest gadget (or a gorgeous bag) versus investing the money for your retirement, it might not be as easy at all.
That is why expenditures should be prioritized. To this end, moms can break their budget in two: Needs and Wants. Fill out the budget for Needs first like bills, baon, tuition payments, transportation, groceries, etc. and then allocate to the Wants like eating out or entertainment. But that's only the start: moms should also set aside for future's needs such as insurances, kids' education fund, and their own Retirement.
To help set-up and track the budget, moms can create spreadsheets. Just remember: the budget reflects your priorities and the excess cash is the resource with which you can re-allocate to build your family's future.
3. Keep an emergency fund.
As guardians of family finance, moms should make sure that an Emergency Fund is available at any point in time. This is to ensure that whatever happens to the family, continuity of the same lifestyle is ensured. For one-income families, 6 months' worth of emergency fund is recommended; for two-income families, at least 3 months would be sufficient.
Emergency funds should be placed in capital-protected and liquid investments such as savings or checking accounts, time deposit accounts or money market funds.  
4. Invest.
Saving up for long-term needs such as retirement, children's education, or even family vacations is a wise decision. But investing for them, is even better. Investing is like putting your money on high gear – it grows faster by leaps and bounds. Thus said, even a little money invested today, if done regularly for long periods of time, can be a million.
The excess cash apart per month is the primary source of funding for future needs. If it is short, then moms can look back at their budgets and see where they can make some adjustments on the "wants" to fund future needs.
5. Learn … continuously.
Sound financial decision-making can only be grounded on sound knowledge. Thus, learning more about how to handle the family's finances will be advantageous not just for the family, but for moms themselves. As the more products enter the market and more opportunities abound, then mothers are better able to exercise their responsibilities as main decision-makers in their homes.
Got a question about personal finance? Tweet @rapplerdotcom or email us at business@rappler.com. – Rappler.com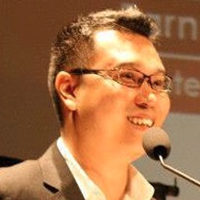 Rienzie is a Registered Financial Planner of RFP Philippines. He is also an accredited investment fiduciary of Pennsylvania-based fi360 and an international member of the Financial Planning Association, the largest association of financial planners in the US. You may reach Rienzie at rienzie.biolena@gmail.com, his Facebook account or Twitter @rbiolena.


Mother and daughter image from Shutterstock