This is AI generated summarization, which may have errors. For context, always refer to the full article.
The World Bank expects the Philippine economy to contract by 6.9% in 2020, among the sharpest declines in developing East Asia and the Pacific
Economic recovery for the Philippines will be much slower than most of its regional peers, as the coronavirus pandemic remains uncontrolled, the World Bank said on Tuesday, September 29.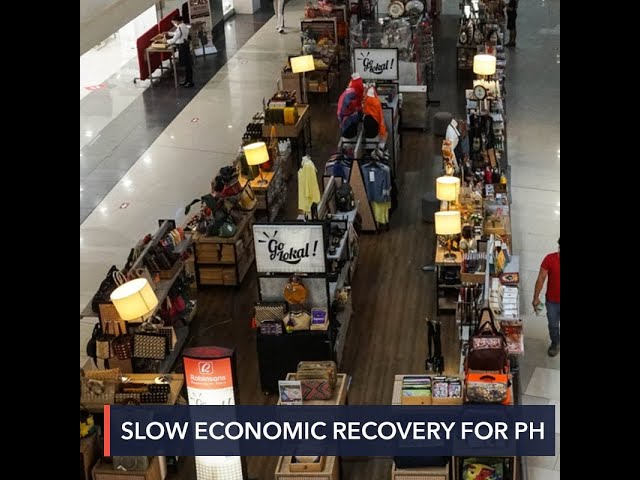 In a report, the multilateral lender estimated that the Philippines will contract by 6.9% in 2020, among the sharpest declines in developing East Asia and the Pacific. In a worst-case scenario, it may sink by as much as 9.9%. (READ: Virus pushes Philippines into recession with worst GDP plunge on record)
The latest forecasts are much lower than the projection last June of a 1.9% contraction.
World Bank senior economist Rong Qian said the Philippines will only see economic growth bouncing back to pre-pandemic levels by the 4th quarter of 2021. This is slower than most of its regional peers.
The Philippines is expected to rebound to 5.3% and 5.6% growth in 2021 and 2022, respectively, assuming that no major spikes in coronavirus cases lead to further lockdowns.
In this scenario, businesses and households regain confidence, and the government continues the rollout of its infrastructure program, said Qian.
"Base effects, or the numbers tending to be high because [they are] coming from a negative base, will prop up growth in 2021 while the scheduled national elections in May 2022 will boost activities in the latter half of 2021 through 2022," added the World Bank.
The report also said that the Philippines, as well as Indonesia, "face uncertain prospects."
"The Philippines is more connected to the world as compared to Indonesia, which is very domestic-driven, closed economy relative to the Philippines. The Philippines relies on tourism and also service and trade exports, so it's more exposed to the global demand than Indonesia," Qian said.
The World Bank also noted that the Philippines "has gone on a cycle of repeated strict lockdowns and reopenings."
As of Monday, September 28, the Philippines still has the most number of COVID-19 infections in Southeast Asia at 307,288, despite having one of the longest lockdowns in the world. Of the total cases, 49,242 are active.
Other countries
Collectively, developing East Asia and the Pacific is projected to shrink by 0.9%, as most countries are expected to post negative growth for the entire 2020.
Thailand was able to successfully contain the virus, but will post a contraction of 8.3%. This is due to its high exposure to trade and tourism.
Fiji's economy is expected to sink by 21.7%, as it relies heavily on tourism, too.
Only Vietnam and China are expected to post growth in 2020, as both were able to flatten the infection curve. – Rappler.com