The National Telecommunications Commission says the implementation of mobile number portability, already delayed due to the pandemic, will begin by the end of September 2021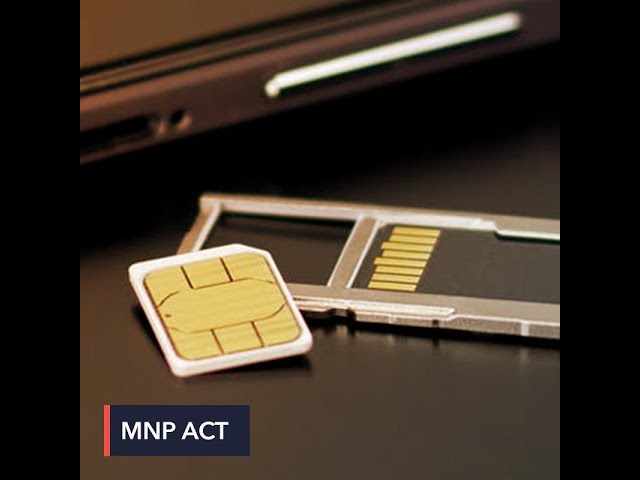 The National Telecommunications Commission (NTC) on Wednesday, January 27, said the commercial rollout for the Mobile Number Portability (MNP) Act will start by September 30.
Under the MNP Act, a mobile phone user has to submit a porting application if he or she wants to change providers. The user can still keep his or her mobile number despite switching to another network.
In a Senate hearing on the implementation of the MNP Act, NTC Deputy Commissioner Ed Cabarios said interoperability testing will be conducted in June.
Cabarios explained that the commercial launch for mobile number portability was supposed to be during the 1st quarter of 2021, but it was delayed due to the coronavirus pandemic.
Globe Telecom, Smart Communications, and Dito Telecommunity had formed a consortium called Telecommunications Connectivity, and tapped global firm Syniverse to implement the porting platform.
SIM registration
Since the consortium will be handling the data for porting services, Senator Grace Poe asked whether it would be possible for the 3 telcos to "absorb" the work for the proposed SIM card registration bill.
Smart vice president for legal and regulatory affairs Roy Ibay said that could only be done in a "limited capacity."
"We assume that, not everyone at a certain point, will have to port.… We've been in touch also with other carriers – like in Malaysia, MCMC, what they did was they implemented this alongside their implementation of the national ID," said Ibay.
Seven bills were filed at the Senate, proposing the registration of SIM cards to curb criminal activities.
Even then, Globe policy division head Ariel Tubayan pointed out that there may be more SIM card registrants than voters.
"If the Comelec (Commission on Elections) is having a hard time having voters register, what more with the prepaid SIM card registration? Maybe we can consider a realistic timetable for this," Tubayan said in a mix of English and Filipino.
But for new entrant Dito, chief administrative officer Adel Tamano said it is "going to be easier" for them to integrate registration in the process. Dito is expected to roll out commercially in March.
Load expiration for review
On the proposed Prepaid Load Forever Act, Poe said a technical working group will be created to discuss the details of removing the expiration date for prepaid load.
During the hearing, telcos said there are costs associated with keeping a database of numbers with prepaid load that may have been inactive.
Democracy.Net.PH co-founder Pierre Galla, who was a resource person during a counterpart hearing at the House of Representatives, suggested that maintaining balance could be introduced by telcos, similar to how banks do it.
"In principle, it is very good for the consumers to have the assurance that their load will not expire. But, of course, we understand that it might be untenable later on to manage a database full of registered numbers – especially if we pass this [law] – that have been inactive," said Poe. – Rappler.com