Select programs from GMA Network can now be seen on internet TV providers iflix and HOOQ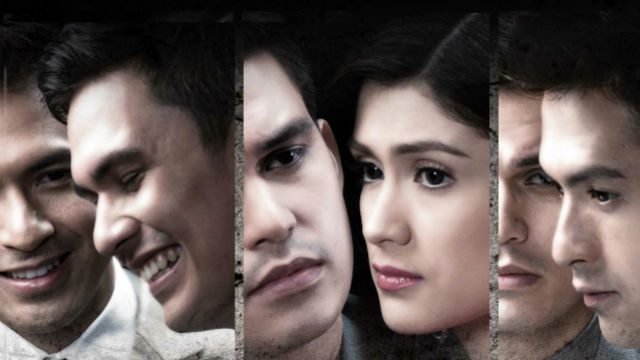 MANILA, Philippines – Fans of local TV programs now have more options available online. GMA shows are newly available on iflix and HOOQ, both online content providers. 
In a media event held August 17, iflix formally launched their partnership with GMA Network.
The partnership will put selected GMA Network shows on the Southeast Asian internet service, such as My Husband's Lover, Ang Dalawang Mrs. Real, and Amaya as well as GMA movies such as Jose Rizal, Muro Ami, Sosy Problems and The Road and documentary programs I-Witness and Pinoy Abroad.
The service also said that they will provide "Catch-up TV" for The Half Sisters followed by My Faithful Husband, Beautiful Strangers and Pari Ko'y for the first batch within 7 days of their initial broadcast. This partnership will add 1,200 hours to iflix's library of content.
iflix Philippines Country Manager Sherwin dela Cruz said that they will be having their "download now, play later" feature  in "less than a month and a half."
The list of programs that will be seen on iflix – some of which are available now, are as follows:
GMA movies
• Temptation Island
• My Valentine Girl
• You to Me Are Everything
• Sosy Problems
• Muro Ami
• Jose Rizal
• The Road
TV shows
• Ang Dalawang Mrs. Real
• Adarna
• Encantadia
• Etheria
• Elemento
• The Rich Man's Daughter
• Amaya *
• Yagit
• Villa Quintana
• Impostora *
• My Husband's Lover *
• Hiram na Alaala
• La Vendetta
• Niño *
• My Destiny *
*available on iflix at the moment
iflix's competitor HOOQ earlier announced their Catch-up TV arrangement with GMA last week, with the following programs already available on their service:
• Ang Dalawang Mrs. Real
• Dading
• My Destiny
• My Husband's Lover
• Villa Quintana
• Amaya
• Ikaw Lang ang Mamahalin
• Impostora
• La Vendetta
• Encantadia
• Mulawin
• Niño
• Beautiful Strangers
• My Faithful Husband
• Adarna
• The Half Sisters
• Mundo mo'y Akin
• Encantadia
• Etheria
Alongside GMA shows, HOOQ has their lineup of programs from ABS-CBN, including Maging Sino Ka Man, Imortal, Iisa pa Lamang, Lobo, Prinsesa ng Banyera, Sa Piling Mo, Ikaw ang Lahat sa Akin, and Kay Tagal kang Hinintay. – Rappler.com