This is AI generated summarization, which may have errors. For context, always refer to the full article.
Ellen Degeneres introduces Mila to Adam, who tells her that he saw the video of her crying when she learned he was married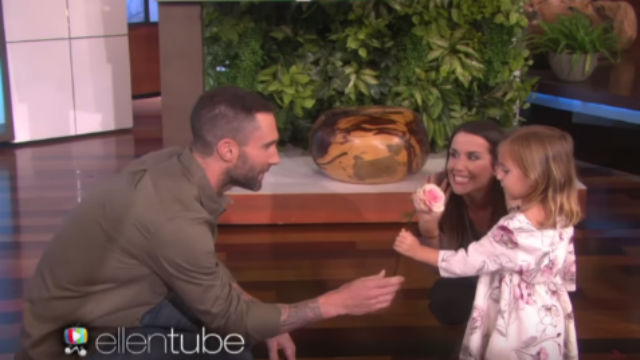 MANILA, Philippines – Three-year-old Mila finally met her celebrity crush. Adam Levine dropped by Ellen Degeneres' show to meet the little girl from the viral video, Mila, who was devastated to learn that he was married.
In the video above, Ellen asks Mila a little bit about her "boyfriend," Adam. "Have you ever talked to him or anything?" she asked, to which Mila answers, "No."
"Well, you will, I mean if he's your boyfriend, at some point you will," Ellen said reassuringly.
True enough, Ellen brought Adam out a few minutes later, so Mila could meet the love of her life for the first time.
Adam said that he had actually seen Mila's video, as "every single person in his entire life" sent it to him, including his real-life wife, Behati Prinsloo. "It was kind of heartbreaking but it was so unbelievably cute," said Adam.
Watch the original video here:
Watch the video above to see how Mila reacted to meeting Adam and tell us what you think of it in the comments below! – Rappler.com