'Are you kidding me?' asks one of the kids in the 5th annual #HeyJimmyKimmelIToldMyKidsIAteAllTheirHa­lloweenCandy challenge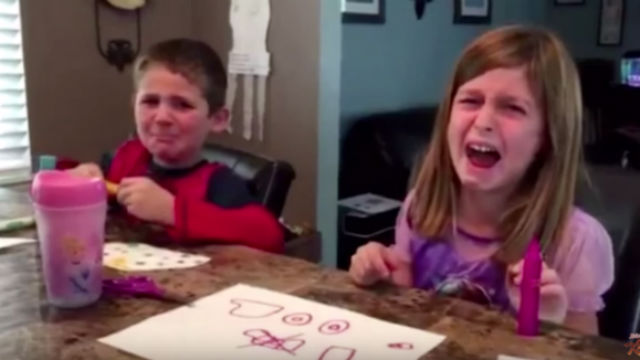 MANILA, Philippines – Every year, Jimmy Kimmel challenges parents to ruin Halloween for their kids as a prank, and this year was no different.
For the past 4 years, Jimmy has been asking parents to pretend to tell their kids that they ate all their Halloween candy and post their reactions on YouTube. The reactions are always hilarious, and they never get old.
"Are you kidding me?" a tiny little boy asks his dad over and over as he goes through the wrappers left in his stache.
"I'm going to check on my candy, and if I see no candy, you are in big trouble young lady!" cries another kid with tears in his eyes.
Now on its 5th year, Jimmy said that Jimmy Kimmel Live! received over a thousand videos for "#HeyJimmyKimmelIToldMyKidsIAteAllTheirHa­lloweenCandy" – and they went through each one to give you "the best of the best" in the video above.
Which of the kids' reactions was your favorite? Tell us in the comments below! – Rappler.com