This is AI generated summarization, which may have errors. For context, always refer to the full article.
Rihanna's 'Work,' featuring Drake, is the first single from 'Anti'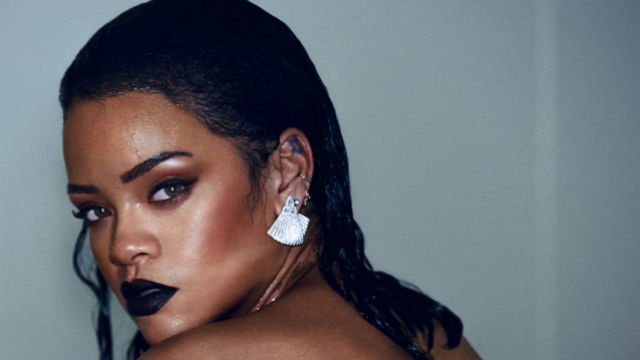 NEW YORK, USA – R&B superstar Rihanna on Wednesday, January 27 released a single featuring leading rapper Drake – the first song off her long-awaited and apparently delayed new album. (READ: Rihanna announces global tour amid album buildup)
Entitled "Work," the song is set to tropical house, the light-feeling electronic genre that has become increasingly popular in the past year.
The song returns to Rihanna's familiar theme of feeling taken advantage of in a relationship, while Drake in his verse raps of his struggle finding intimacy.
Rihanna wrote on Twitter that the song was the first single off her upcoming album Anti, even though a year ago she released a collaboration with Paul McCartney and Kanye West that was widely seen as the initial track.
FIRST SINGLE #WORK ft. @Drake from #ANTI is here!! Listen up –> https://t.co/CYqrvPRahc pic.twitter.com/0WvHi4x3Ut

— Rihanna (@rihanna) January 27, 2016

The Barbados-born singer quickly became one of the 21st century's top-selling artists after releasing her debut album in 2005.
But her prolific output stopped after a 7-year stretch, with Rihanna not putting out an album since 2012.
Rihanna has been hinting for months that Anti is on the verge of hitting the market but has not confirmed a date. Music industry magazine Billboard said late Tuesday that "Anti" was expected to come out this week.
Rihanna inked a deal reported to be worth $25 million with South Korean electronics giant Samsung which in November launched an interactive Anti website available only on its smartphones.
But to the surprise of fans, Anti did not come out quickly after the website launch, leading to speculation of disagreements behind the scenes or that Rihanna did not want to compete with Adele, whose album 25 broke first-week sales records in November. (WATCH: Adele, Jimmy Fallon, and The Roots sing 'Hello' with classroom instruments)
Rihanna has already announced a world tour to promote Anti, which will begin on February 26 in San Diego. – Rappler.com