MMFF executive committee members, however, clarify that while it is emphasizing 'artistic excellence' this year, they desire that excellent films will also do well in the box office.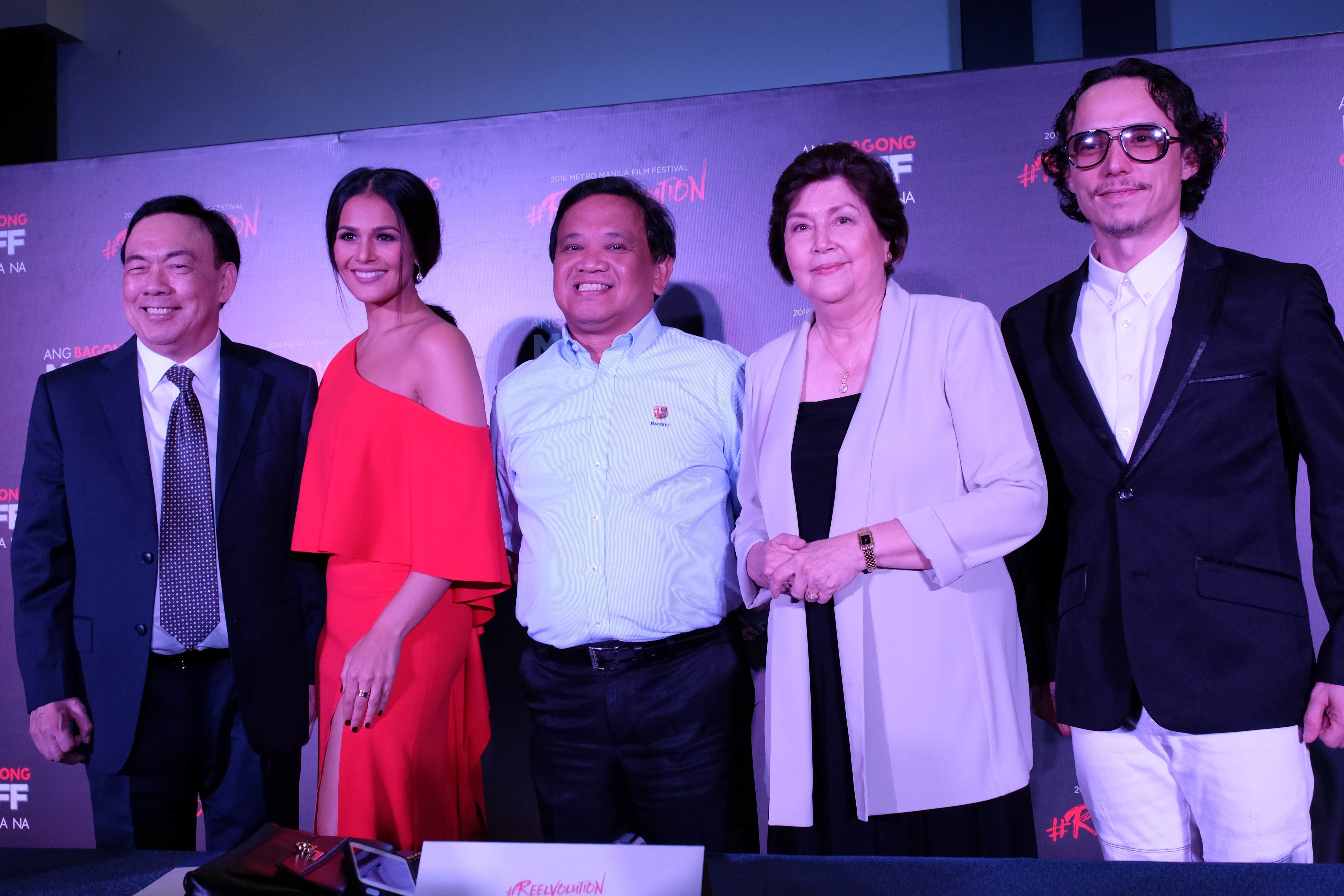 MANILA, Philippines – The Metro Manila Film Festival (MMFF) is gearing up for a totally new festival come Christmas Day this year. One of the major changes it is rolling out is a shift from emphasizing box office value when it comes to selecting films to a new set of criteria that is more aligned with "artistic excellence."
It summed up this paradigm shift: "There is a value system shift from box office consideration" to the following criteria, doing away with the 50% given to commercial viability:
Story, audience appeal, overall impact (40%)
Cinematic attributes and technical excellence (40%)
Global appeal (10%)
Filipino sensibility (10%)
Previously, the other criteria – apart from commercial viability – included story, creativity, writing excellence, innovativeness and thematic value (40%) and Filipino cultural and historical value (10%), as reported by PEP.
In its new vision statement, it envisions itself to be "a festival that celebrates Filipino artistic excellence, promotes audience development and champions the sustainability of the Philippine film industry." Its mission statement, on the other hand, says that it aims "to develop audiences for and encourage the production of quality Filipino films, and to promote the welfare of its workers."
These statements are concretely manifested in the new policies that the MMFF has rolled out, as announced in the launch of the MMFF on June 28, Tuesday.
Emerson Carlos, the Metro Manila Development Authority (MMDA) and MMFF executive committee (ExeCom) chairman, said in an interview following the launch event and press conference, "If you look at the mission-vision natin, may pagbabago (there are changes). We are expecting quality films for this year's festival, but quality films that could do well in the box office."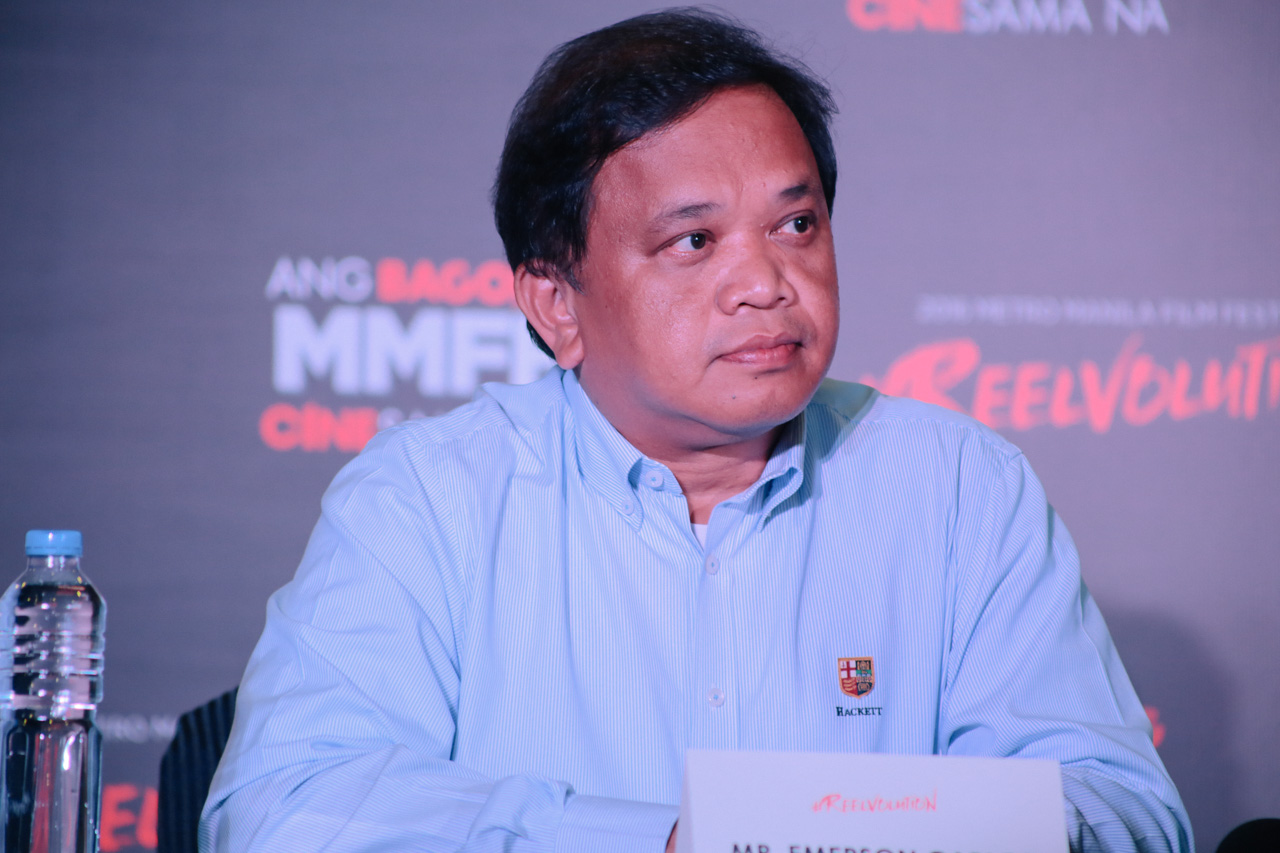 He added, "Commercial factor is always desired, pero (but) this being a festival, may emphasis tayo. May mga criteria tayo na sinet-up (we have an emphasis. We set up criteria)."
In a report from PEP at a press conference last April, ExeCom member and writer/producer Moira Lang clarified that the so-called "commercial viability" is somewhat embedded in the criterion of story, audience appeal, and overall impact.
"Yung sa first, hindi tayo mapapako dun lang sa artistic vision, kailangan pa rin mag-translate into a work that will engage with the audience whether it's a comedy, horror, tearjerker… kumbaga effective siya sa storytelling."
(In the first criterion, we're not constrained to artistic vision. It has to be translated into a work that will engage with the audience whether it's a comedy, horror, tearjerker… It has to be effective with its storytelling.)
"We're not shunning entertainment," she added.
Story, audience appeal, and overall impact, which takes up 40% of the criteria, refers to the "overall excellence in storytelling, measured by how successfully a film transforms its artistic vision into a vital […] engagement with its audience," as said in a press release.
The MMFF only avoided using the term "commercial viability," as Lang said that it's difficult to predict: "Hindi mo masasabi na automatically, kapag ganitong bida o ganitong genre, kikita na siya."
(You won't be able to say that if you have a certain protagonist or genre, it will automatically profit.)
When asked how to strike the balance between "artistic excellence" and profitability when it comes to selecting the films, ExeCom member Boots Anson Roa-Rodrigo shared her thoughts on the matter.
"Hindi iniwan ng criteria yung kahalagahan ng universal appeal, 'di ba? (The criteria didn't leave out universal appeal, right?)" she said.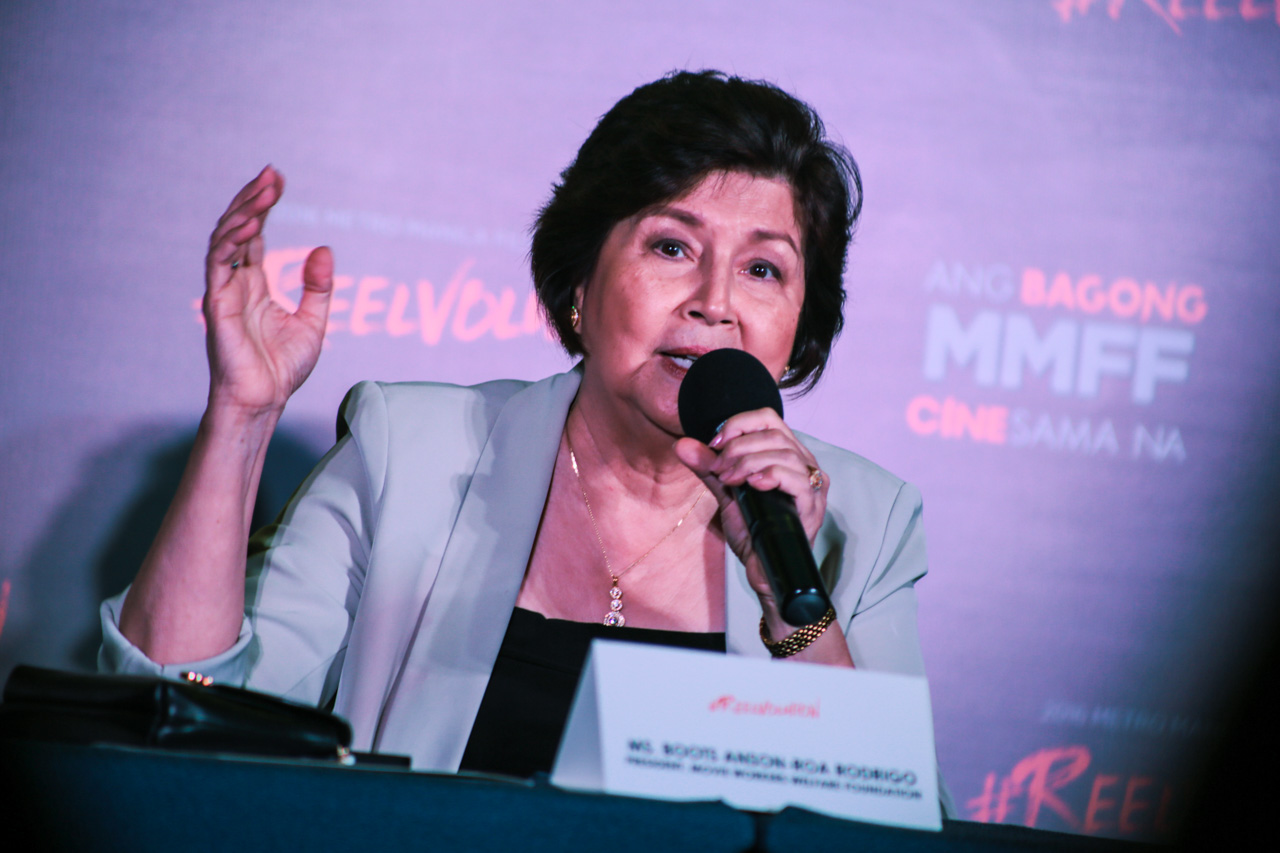 "I like to use the word 'connectivity,' na mag-connect kasi (to be able to connect because) – this, I'm proud to say, was something that the members of the selection committee agreed upon very wholeheartedly na isang pelikula ay maaring maging napakataas ng kalidad, napakaseryoso, pero nagcoconnect sa audience. 'Yun sana ang gusto namin ma-emphasize (that a movie can be of high quality, serious, but can still connect with the audience. That is what we want to emphasize)."
In the main awards, commercial viability or box office sales as a criteria for winners has not been included since 2010.
MMDA Chairman Carlos also said in an interview, June 28, that popularity or commercial value may be taken into account in the People's Choice Award, a new award category that will be introduced in the upcoming MMFF.
"Sa main awards kasi (In the main awards) we inserted a new category, yung People's Choice," he said. "Siguro doon papasok. Kasi ang boboto diyan hindi yung board of jurors. Ang boboto diyan yung mga manonood, yung mga may ticket."
(Maybe that's where it'll come in. Because it won't be the board of jurors who will be voting. The audience is – the ones who have the tickets.)
He also reiterated, "Wala na sa best picture kung sino yung top grossing… (In the best picture award, it won't matter which film is the top grossing one…)"
Previously at the press conference, he also said, "We are expecting that all the films will make it good in the box office. We are expecting na i-aangat natin ang kalidad ng lahat ng mga kasaling entries dito sa film festival (to uplift the quality of all the entries here in the film festival)."
"Tutulungan natin lahat ito na i-promote, sabay-sabay ipopromote ito. (We will help promote all of the films at the same time). This is one of the issues that have been agreed upon by the ExeCom."
"And by promoting lahat ng films na ito, we would be looking at a festival na lahat ng mga entries ay kikita, and lahat po ng mga entries ay ating ipagmamalaki (By promoting all these films, we would be looking at a festival where all the entries will profit, and all of these, we would be proud of)." – Rappler.com