Jose Mari Chan and the UE Chorale sing a few Christmas songs at the Ayala Triangle Gardens!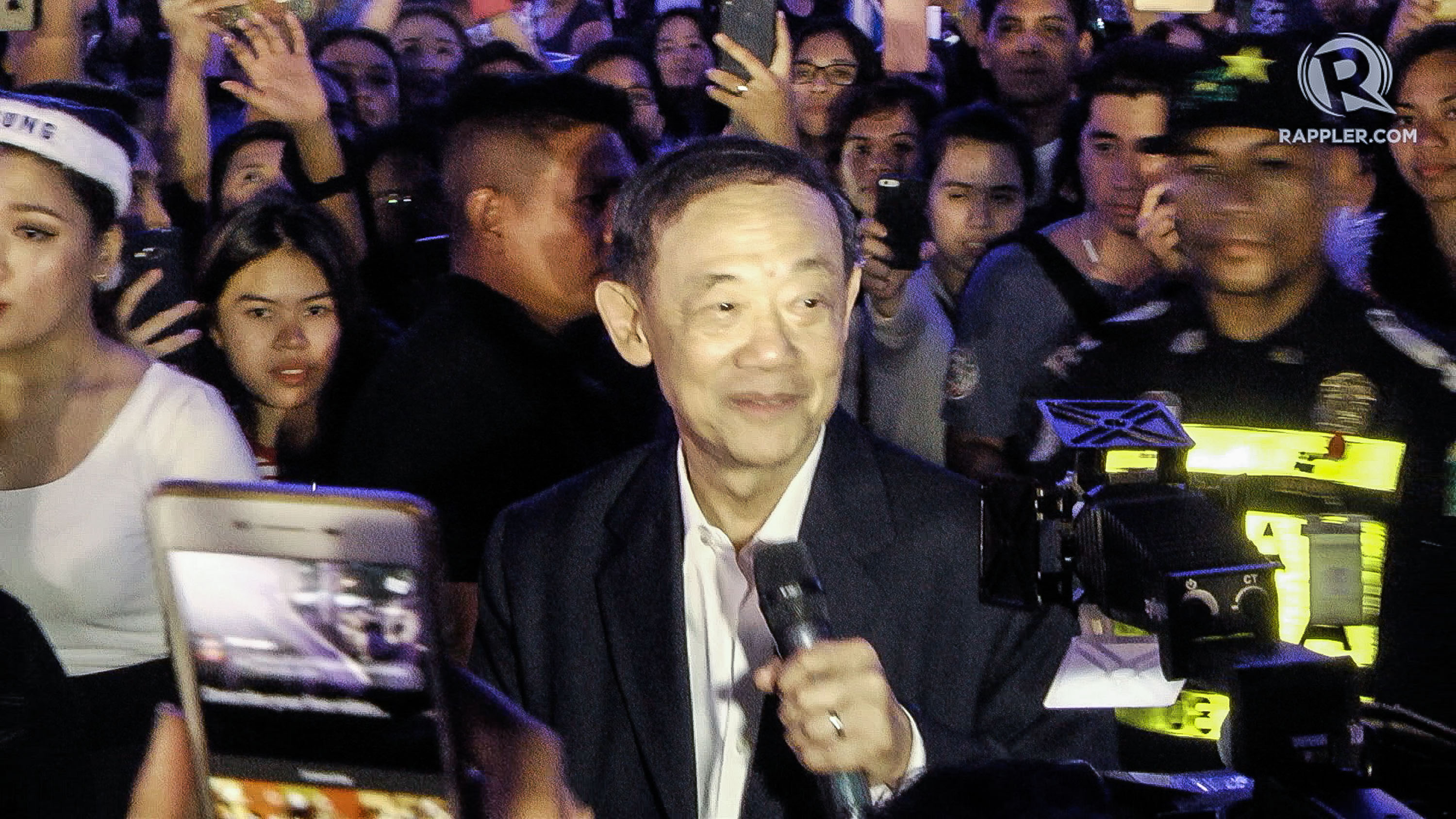 MANILA, Philippine – Jose Mari Chan surprised his fans at the Ayala Triangle Gardens with a quick concert of Christmas hits!
After the Ayala Triangle Gardens' nightly Christmas lights show, members of the University of the East Chorale who were among the crowd started singing.
They soon congregated onto a stage in the middle of the garden to sing a medly of holiday songs, followed by Jose Mari's own "Christmas in Our Hearts."
To the crowd's surprise, the Jose Mari walked in as they sang it, then sang his song, "December 25."
The show ended with jingle for Samsung, as Jose Mari is their new Christmas endorser. The "Samsung Christmas Giveaways" song is one of Jose Mari's old songs whose lyrics have been changed.
Soon after, the Ayala Triangle Gardens' "Festival of Lights" started up again, bathing the crowd in its colorful glow.
What's your favorite Christmas song? Let us know! – Rappler.com